Are you quite clear about what a marketing strategy is supposed to include? Encompassing a broad range of channels and platforms, it should encompass goals, content creation steps, key performance indicators, and target audience profiles.
And if you plan to piggyback on the highest ROI aspects in 2023, special attention should go to influencer marketing and branded social media, with particular attention to short videos.
Marketing Strategy Shifts Between 2022 and 2023
Keeping pace with trends is more important than ever. Despite a steady stream of launches, only a few channels stay the course, sometimes unexpectedly.
Remember when the Metaverse was going to change the world? And TikTok was just for bored teens? In 2023, short-form video content will remain one of the top touch points, especially for audiences that eagerly follow influencers.
Underscoring the need for a detailed 2023 marketing strategy, many mainstream platforms are diversifying, as interest rises in audio-only apps, perhaps spurred by bored commuters returning to their workplaces.
With Clubhouse dropping its invitation-only exclusivity, competitors are swarming around this promising sector: Twitter Spaces, Spotify Greenroom, Slack Huddles, and Facebook Live Audio Rooms are subsidiary audio channels that add value to campaigns through specialized placements.
What to Include in Your 2023 Marketing Strategy
Here are seven hot tips on honing an effective marketing strategy for 2023 that will keep you ahead of the curve, even in today's 24/7 marketing world. Here's how:
Establish Your Marketing Mix through The 4Ps:
Product: What do you want to sell?
Price: How much do you want to sell it for?
Place: Where do you want to sell it?
Promotion: How will you showcase it?

Goals are the Pillars of Your Marketing Strategy

All the other components in your marketing plan – including crucial aspects like content creation and budget allocations – are steered by your marketing objectives. For the best results, you should split up your goals by promotions, channels, or targets, always using the SMART formula to ensure your goals are:
Specific
Measurable
Attainable
Relevant
Timebound
Hyper-Focused Budgets Boost ROIs
Funds are needed to hire high-energy talents who get peak performances from state-of-the-art software. Without them, your content may be lusterless, and your placements inadequate.
However, convincing the C-Suite to spend ahead of results is never an easy task. The best approach is to opt for baby steps, with small allocations initially focused on just a couple of actions, expanding as ROI rises.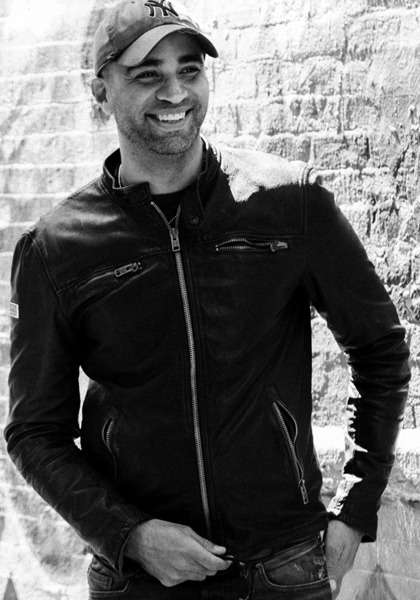 See how Transmyt can drive massive amounts of growth for your business.
SEO – Unlock massive amounts of traffic.

Content Marketing – Our team creates engaging content that will get shared + attract customers.

Paid Media – Effective paid strategies with clear ROI.

Website Development – Cutting-edge technology platforms.
Know Your Competition
A key factor for any marketing strategy, you need to know who else is seeking the attention of your targets. An often-neglected step is researching where, when, and how each of your competitors is showcasing their wares.
Once familiar with this context (think focus groups), it's easier to create ways of positioning your brand that stand out from the crowd. Otherwise, you run the risk of tossing out virtual leaflets at random, in the hopes of catching the eye of potential buyers. And that's not an efficient way of spending your limited marketing bucks.
Focus on Segmentation, Targeting, and Positioning
For delivering personalized and relevant messages to target audiences, methodical segmentation, targeting, and positioning is a no-brainer. To create content that resonates with potential purchasers, market research is needed, followed by outlining buyer personas.
This lets you reach out to small groups of highly qualified prospects with high response rates, rather than the wasteful scattershot approach of tossing messages out into the void, desperately hoping your message will stick in somebody's mind somewhere.
Keeping Content Fresh and Authoritative
As Google algorithms become increasingly more sophisticated, content that's not updated regularly with accurate facts is downgraded, undermining your organic search results. Regardless of segment, audiences are eager to explore alternative types of content, particularly in specialized (AKA high ROI) sectors.
So make sure your marketing strategy encompasses monthly (or even weekly) updates to bump up your SERPs. Keeping costs low, smart marketers repurpose high-grade content through diverse channels, offering a variety of touch points: social media, news articles, animated infographics, podcasts, videos, research materials, and online classes are just a few of the available options.
Key Performance Indicators and Metrics
Measuring performance and progress, KPIs are tied to business goals. Useful for cross-departmental cooperation, they also help stakeholders analyze progress. Although there's theoretically no limit on the number of KPIs, most marketing strategies include organic traffic, conversion rates, and customer acquisition costs.
This instant feedback shows where marketing campaigns and approaches are thriving or diving. Armed with this information, digital marketing managers know exactly what steps to take, ensuring higher payback on every marketing dollar spent.
Bonus Marketing Strategy Ingredient: None of us have crystal balls that show us the future, still fogged by pandemic-induced uncertainties. That's why experienced marketers are building plenty of wiggle room into their 2023 marketing strategies. They know that flexibility is the secret ingredient that will carry them confidently through the coming year.
Want more? Here are some other blog posts you might be interested in.
Having 22+ years as a founder, agency head, and CMO, I've learned repeatedly that marketing management must consistently ask and answer ...

In this digital era, we stand at the forefront of a technological revolution, witnessing the incredible potential of artificial intelligence (AI) ...

If you're in the business world, you're probably no stranger to acronyms. But when it comes to MQL and SQL, understanding ...
For founders and growing companies
Get all the tips, stories and resources you didn't know you needed – straight to your email!