Content marketing is tricky and necessary. It's an important component of your digital marketing strategy, but to do make it effective, it can take a considerable amount of time to create content that actually drives traffic back to your brand. And what's worse, we all know that sinking feeling of spending time creating content, only to see little to no returns, traffic, and engagement. Grrrrrrr!!!!
Syndication: it's a fast and easy way of reaching out to new readers, introducing them to your social media presence, and exposing them to your brand, while upping your link authority. Sounds good? Just read on for more details on how to publish your content seamlessly across multiple platforms.
When your content is syndicated, other sites add disclaimers stating that it has been published previously, although readers can still enjoy the entire piece. On the bottom line, well-planned syndication expands your audience by offering your content to audiences who are otherwise unlikely to access your site.
Not All Content Is Equal
Heavily dependent on context and timing, content value is a constant variable. This obviously steers decisions on where to syndicate content for the strongest effects.
Word for word, all new content – provided that it's thoroughly researched and properly proofed, of course – has a higher intrinsic value than reprints. However, relevance (which is a highly objective metric) often appears only after an article has been uploaded and read.
Three Smart Ways of Expanding Your Audience
Not all content is particularly memorable, of course. But even-of-the-mill articles that are well-written and informative can still attract readers and boost traffic. As a rule of thumb, content can be presented to larger audiences in the following categories:
New: guest posts first published on other websites are useful tools, as they can be subsequently syndicated to other pages, and your own website as well;
Relevant: republish significant articles by syndicating them to bigger websites that have larger audiences than your own;
Helpful: gain traffic by syndicating useful content to websites at your level, sharing the same authority level and audiences that you command.
Is Syndication Effective?
Like everything else in life, you often get what you pay for. However, this is not necessarily the case with syndication, as many free outlets attract sizeable audiences.
LinkedIn is designed for the business sector, where posts are distributed to the followers of people clicking the like button, for instant sharing;
Pinterest is a natural home for visual content, particularly infographics, as they are not cropped to fit into templates, and there is no ceiling on the number of posts;
YouTube is the obvious choice for syndicating video content, particularly as its Studio feature offers a performance-tracking analytics dashboard that offers priceless insights into audience preferences;
Medium is a great showcase for well-researched articles on personal or business topics, making it a valuable tool for marketers eager to develop their audiences;
Quora is a social media platform where users and bloggers share their hobbies, interests, and experiences, establishing them as authorities on specific topics, with upvotes enhancing their credibility;
Facebook Business is a great channel for remarketing content to look-alike audiences, targeted by FB's powerful algorithms through free and paid channels;
Reddit is structured into communities (subreddits) focused on specific topics, where content marketers can post links, build audiences and develop trend-setting reputations;
SlideShare (purchased by LinkedIn in 2012) ranks among the world's 100 most-visited sites, where users share videos, graphics, and presentations, with a great search function that pops up engagement metrics;
SoundCloud is a perfect solution for audio content that can be difficult to showcase in the largely visual universe of social media, particularly as podcasts can be synced with iTunes through a single upload;
Mix is a content creation platform serving up a steady stream of articles that are tailored to the registered interests of its users, who can then share them with others.
BuzzFeed delivers breaking news, original videos, and entertaining content that invites sharing, in short formats that match the attention spans of ordinary Internet users;
What About Paid Syndication?
Notable among the paid syndication outlets are Outbrain, Zemanta, and Taboola, as well as Content.Ad, RevContent, and ShareThrough. Similar to Google Ads, paid syndication services work through cost-per-click pricing strategies. Once you select a budget and bid rate, the automated system distributes your content to appropriate websites, until reaching your budget cap.
Generating Leads through  Syndication
An easy strategy for attracting more eyes to your content, a recent survey noted that over two-thirds of B2B marketers use syndication networks as a core lead generation tactic. Careful curation keeps content working 24/7 across multiple sites, particularly when publication dates are staggered.
In fact, many digital marketing experts believe that the perfect content mix for generating new leads is:
65% new content: that's great news for limited budgets and tight schedules;
25% content curation: keeps costs low through creative mixing and matching; and
10% content syndication reaches out to new markets at minimal cost and effort.
 Tools for Streamlining Syndication
There are many time-saving tools on the market that take the hassle out of multiple-channel syndication. Three of the most popular are:
BuzzSumo: a cloud-based platform that pinpoints top engagement, content, and outreach opportunities across search and social media;
Semrush: a SaaS platform designed for online ranking data and keyword research, as well as metrics like CPC and search volumes;
Ahrefs is a toolset for SEO analysis and backlinks, which analyses websites for common SEO issues, as well as lost and new backlinks, keyword rankings, and web mentions;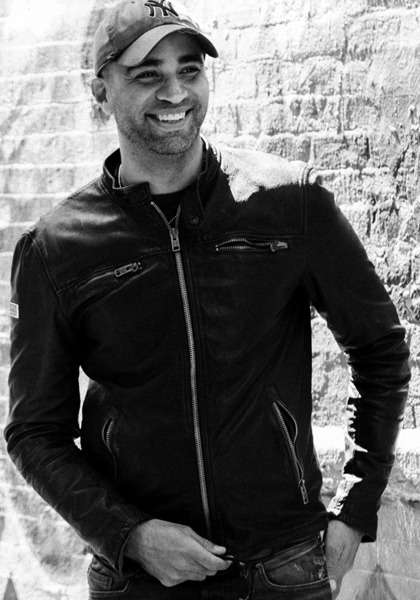 See how Transmyt can drive massive amounts of growth for your business.
SEO – Unlock massive amounts of traffic.

Content Marketing – Our team creates engaging content that will get shared + attract customers.

Paid Media – Effective paid strategies with clear ROI.

Website Development – Cutting-edge technology platforms.
Added Exposure Through WordPress Plug-Insurance
The battle for page views gets more heated every year and for good reason. As of 2021, the blogosphere is home to more than 570 million blogs, according to data provided by major platforms like WordPress, Squarespace, Wix, Blogger, and Tumblr.
This means that only top-quality content will attract readers, and even that is not enough. Exposure is vital – and here are some amazing WordPress plug-ins that help showcase your articles.
Facebook Commenting allows readers to post to their Facebook walls as they comment (through a customized code snippet in the comments section), offering users an easy way to interact with your content, with no need for sign-ins;
Simple Reach is a slider plug-in that tempts readers with articles from your website, while allowing them to share related content more easily, with an impressive clickthrough rate of up to 4% on suggested posts mentioned in these slideboxes;
Social Metrics tracks how many times your articles are shared across the social network, filtered by date or category, spotlighting top performers and indicating topics that would slot seamlessly into less familiar networks;
W3 Total Cache supercharges loading speeds up to tenfold, through full site caching, with shorter download times, lower abandonment rates, and higher chances of sharing;
Digg Digg features a neat sharebar to the left of your articles (which drifts down as they're being read), with a broad range of services, including the powerful Buffer scheduling and sharing tool.
Boosting Revenues through Syndication Tools
A practical way to extend your reach, syndication puts your content straight onto the screens of many different – and often unsuspected – market segments. Reflected in marketing metrics, this added exposure pays rich dividends through higher income and a more impressive profile. What a fast and easy way to attain your goals!
Want more? Here are some other blog posts you might be interested in.
As we approach the end of 2023, it's an opportune time to reflect on the year's digital marketing trends and speculate ...

In the dynamic realm of marketing, encountering a phase where your strategies cease to yield the desired results is not uncommon. ...

Being a Chief Marketing Officer (CMO) is no easy feat. As the head of a company's marketing department, you are responsible ...
For founders and growing companies
Get all the tips, stories and resources you didn't know you needed – straight to your email!