One of the biggest and most pervasive things we work on with our ecommerce clients is their constant desires to boost revenue and sell more goods. But it's not simply about driving more traffic directly to their store, which we do well. It's also about expanding the exposure of their products by utilizing feeds and other sales channels that by default have an abundance of traffic and customers already baked into their platforms.
In today's online world, many successful businesses are boosting their bottom lines through countless other sales channels.
Digital Marketplaces Reach Out To The World
Google Shopping took a couple of decades to firm up its footing as a marketplace, with a few missteps along the way. Today a veteran of the customer acquisition wars, its Shopping option is now proving an effective sales driver.
In spring 2020, Google opened up its Shopping tab as a free listing. These barebone grids of product choices (sometimes in the billions) are goldmines of untapped opportunities, particularly for smaller, newer brands, and at costs that are generally lower than Facebook and Instagram.
More Than A Billion Sessions A Day
Each day, more than a billion Google Shopping sessions respond to queries. By displaying a full range of goods, from top-of-the-line designer goods to bargain-basement seconds, customers can compare prices, qualities and quantities in seconds, together with payment conditions and delivery times. These perhaps rank high among the reasons behind a 70% upsurge in products listed over the past year, with an 80% increase in the number of merchants choosing this channel.
Streamlined decision processes may also explain why some merchants are reporting almost 800% returns on Google Shopping ads, compared to 136% for Instagram and 30% for Facebook. The other good news for sellers is that Google has confirmed that it plans to continue with free product listings indefinitely. At the same time, it will be working more closely with back-end providers (like Square, Shopify and GoDaddy) to automate and streamline ecommerce listing processes.
Standing Out On A Crowded Grid
Although the pared-back visuals of Google Shopping focus mainly on goods and their specifications, presentation is still important, particularly for fast recall. This is where vivid backgrounds and unusual shapes are worth their weight in gold.
For standardized products whose colors are relatively neutral, including a striking visual element is a great way of adding brand identification to otherwise anonymous goods, particularly on smaller screens. So don't forget to add a mobile-friendly landing page!
Staying Subtle
Although they are highly effective channels for image-building and enhancing brand awareness, Instagram and Facebook are not (as yet!) preferred options for buying specific items. As a result, their conversion rates are lower than Google Shopping.
However, social media is rapidly expanding the pool of trustworthy peers whose recommendations are easily accepted. Setting up partnerships (rather than overly commercial 'sponsorships') with bloggers and influencers is a great way of growing a loyal customer base, particularly because influencer marketing slips seamlessly into user timelines.
Remember: avoid problems and comply with Federal Trade Commission guidelines by making sure each post is properly tagged (#ad).
Sales Channels Galore
With operations that range from global to local, digital marketplaces offer far broader ranges of goods than any bricks and mortar store – and in more varied price brackets as well. Let's take a whirlwind tour of just a few of these sale-boosting platforms
Specialized marketplaces
Newegg –

electronics and hardware, with over forty million customers worldwide;

Chewy –

everything needed to keep pets happy and healthy;

Etsy –

handmade goods, collectors' items, arts and crafts.
International giants
These are only a few of the hundreds of online marketplaces that are welcoming retailers and service-providers, all eager to expand their markets. Which ones are right for your business? This is where a digital marketing agency with international experience can steer you in the right direction.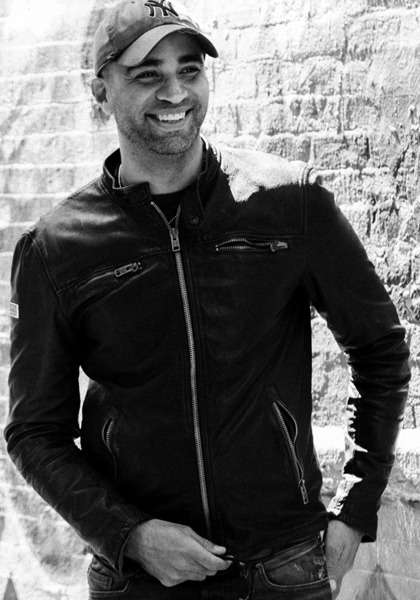 See how Transmyt can drive massive amounts of growth for your business.
SEO – Unlock massive amounts of traffic.

Content Marketing – Our team creates engaging content that will get shared + attract customers.

Paid Media – Effective paid strategies with clear ROI.

Website Development – Cutting edge technology platforms.
Your Secret Weapon: Product Feeds
Diversifying across multiple marketplaces certainly opens up access to more consumers (and more sales!), Instead of relying on only a company website or just a couple of channels. However, this expansion brings a whole new element into your digital marketing strategy: product feeds, which provide data for search engines.
These seemingly simple XML, TXT or CSV files packed with product data are used by marketplaces to feed into their product listings. This is the information read by marketplace algorithms, when deciding what listings to display to shoppers. Quite logically, more complete data wins every time. Worse still, inaccurate or out-of-date information may even get sellers booted off some channels, due to bad shopper experiences and complaints.
Automating Product Feeds
This is where automated product feeds save time and money, while keeping your reputation intact across multiple channels, all the time. Just as important, constant product listing optimization can double or even triple your click numbers. Easy ways of doing this are adding attributes to titles, standardizing colors, adding images, offering discounts or loyalty points, trimming delivery times and offering free or low-cost shipping.
But ensuring all this data is accurate can be a full-time job, as broken links or incorrect information will result in poor reviews and possibly penalties from the marketplace. The safest solution is to sign up with a product feed automation platform that analyses product data several times a day, submitting a steady stream of updates that ensure your listings are always accurate, with no discrepancies and no overselling.
Here are a few state-of-the-art examples:
Smarter Choices
Navigating through the ecommerce jungle is no easy task, especially in a globalized world. This is where an experienced digital marketing agency is worth its weight in gold, making sure that every penny of your marketing budget is spent wisely, targeting the right people, in the right place, at the right time.
Want more insights?
Subscribe to our weekly marketing tips and advice, delivered straight to your inbox.
Oops! We could not locate your form.
Want more? Here are some other blog posts you might be interested in.
Having 22+ years as a founder, agency head, and CMO, I've learned repeatedly that marketing management must consistently ask and answer ...

In this digital era, we stand at the forefront of a technological revolution, witnessing the incredible potential of artificial intelligence (AI) ...

If you're in the business world, you're probably no stranger to acronyms. But when it comes to MQL and SQL, understanding ...
For founders and growing companies
Get all the tips, stories and resources you didn't know you needed – straight to your email!