International markets operate right around the clock – which means marketing efforts should work 24/7 as well. But there are only 24 hours in the day, and even the keenest marketers need to sleep. So what's the solution? That's easy – marketing automation campaigns! This innovative technology quickly automates tedious tasks: scheduling social posts, nurturing leads, and providing instant responses, any time, any place.
This pumps up marketing efficiency and drives more revenue for your business. So here are some key steps for creating effective marketing automation campaigns:
Define your goals: The first step in creating a marketing automation campaign is to define your goals. What do you want to achieve with this campaign? Are you looking to generate leads, increase sales, or step up customer retention?
Identify your audience: Once you have your goals in mind, you need to identify your target audience. Who are the people you are trying to reach? What are their pain points and challenges?
Choose your platform: There are many marketing automation platforms available, each with its own set of features and capabilities. Choose a platform that aligns with your goals and budget.
Create your content: Next, you need to create the content that will be used in your campaign. This can include emails, social media posts, landing pages, and other types of content.
Design your campaign: Once your content is ready, you can start setting up your campaign. This involves creating workflows that will trigger automated actions based on user behavior.
Test and refine: Finally, you need to test your campaign and refine it based on the results. Use analytics to track the performance of your campaign and make the needed adjustments.
What's the Best Marketing Automation Campaign Software?
It's hard to keep up with the dizzying pace of technological progress. It seems as though new apps are being launched every day, each offering unique advantages. And every company has its own special needs, of course. But for many marketing automation campaigns, the best solution is often linking several solutions into a customized chain. Here's a suggestion:
Zapier is a great tool for developing fast and easy automation and integration processes, connecting into hundreds of applications that many marketers use. It can be used to import Facebook Lead Ads data into a CRM (like HubSpot, SalesForce or MailChimp), so a visitor filling out a lead form triggers your automation email campaign actions.
Social Media and Marketing Automation Campaigns
Social media is another massive time consumer. Most marketers spend many hours a week on their selected social platforms, mainly retargeting ads. But this can be automated as well, through specialized tools like Feedly. Integrated with Zapier, this useful platform sends curated content to social channels and even crafts tweets, all automatically.
Then integrate with the Buffer post scheduler, establishing smooth integration with Feedly. So there's no need to log into each platform and upload your posts individually, as Buffer – connected to Zapier – shares specified posts to all your channels at whatever times you want.
It might sound a little complicated, but each step in setting up this Marketing Automation Campaign chain of actions is quite simple. And it can free up a full day a week (or even more) for focusing on high-ROI actions.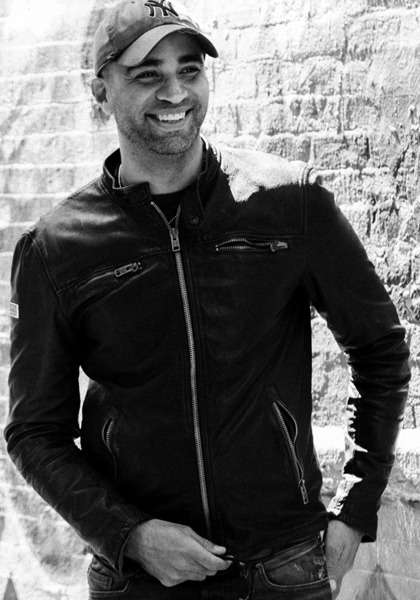 See how Transmyt can drive massive amounts of growth for your business.
SEO – Unlock massive amounts of traffic.

Content Marketing – Our team creates engaging content that will get shared + attract customers.

Paid Media – Effective paid strategies with clear ROI.

Website Development – Cutting-edge technology platforms.
What about Shopping Cart Abandonment Emails?
A prime candidate for marketing automation, cart abandonment rates hover around 70%. But if A consumer took the time to choose your product and put it in their cart, they were definitely Interested. Through a simple Shopify feature, you can send out cart abandonment messages easily.
By clicking on Settings and then Checkout Settings tabs In the Admin section, you can chase these second-chance conversions through emails that take shoppers straight back to their abandoned carts.
Unexpected Benefits of Marketing Automation Campaigns:
Overall, marketing automation offers countless advantages that easily offset the initial setup costs. Here are a few:
Streamlined marketing processes, with better lead generation and conversion rates. That means more revenues for your business;
Lower labor costs and freed-up time, by automating clunky manual tasks (like sending routine emails and social media posts). This means more lead conversions;
Higher ROI, as tracking campaign performances and tweaking tactics frequently keep businesses right in step with consumer preferences.
Takeaway:
By ensuring a steady inflow of data-driven insights, marketing automation campaigns provide valuable perceptions of marketing performances, including click-through rates, email open rates, and conversion rates. This information optimizes campaigns for even better outcomes, steering farsighted decisions.
Want more? Here are some other blog posts you might be interested in.
As we approach the end of 2023, it's an opportune time to reflect on the year's digital marketing trends and speculate ...

In the dynamic realm of marketing, encountering a phase where your strategies cease to yield the desired results is not uncommon. ...

Being a Chief Marketing Officer (CMO) is no easy feat. As the head of a company's marketing department, you are responsible ...
For founders and growing companies
Get all the tips, stories and resources you didn't know you needed – straight to your email!