All over the world, consumers are demanding better protection from their governments, with regulators introducing new consumer privacy and data protection laws. This means that businesses are having to restructure their approaches to customer data.
Global Demands for Privacy
Since Europe's General Data Protection Regulations (GDPR) came into effect in 2018, a wave of national data privacy regulations has been making the digital world safer and more secure. In the USA, consumer privacy laws are being enacted at the state level:
The Colorado Privacy Act (newly approved and scheduled for implementation in July 2023), endows consumers with expansive opt-out rights for processing their personal data for targeted advertising, sale, or profiling;

The Virginia Consumer Data Protection Act was signed into the State legislation in March 2021,

The California Privacy Rights Act comes into effect in January 2023, imposing new obligations of businesses expanding the consumer rights to control the data.

Texas, New York, Washington, and many other states are firmly on the path towards enacting their own data privacy laws.
Businesses Follow Suit
In September 2021, Apple released its iOS 15 software, with tougher privacy controls in Siri, as well as other locations in the system, all designed to protect user information. The Mail Privacy Protection feature hides IP addresses and prevents senders from seeing whether a message has been opened, so they can't follow user movements or build up customer profiles. Together, the privacy options in iOS 14.8 on iOS 15 have been adopted by some 90% of Apple users, eager to block apps that track their activities for ad targeting purposes.
By default, Safari and Firefox already block tracking cookies. Now the world's dominant web browser – Chrome, with a whopping market share that easily tops 60% – is joining them.
Chrome Sweeps Away the Cookie Crumbs
In March 2021, Google confirmed its 2019 hints of eliminating third-party cookies from its giant browser and ad networks. It also confirmed that it has no intention of rolling out alternative identifiers at the user level, which might replace third-party cookies.
Originally planned for 2022 but now pushed back to late 2023, Cookie-Crumble Day will have massive impacts on the entire digital marketing industry. There's still some hope that Chrome might produce a cookie-type marketing tool offering greater privacy, able to work well on both sides of the screen, and satisfying users, advertisers, and legislators.
Time for a Marketing Reboot
However, Google is offering no real guarantee of any replacement trackers, while the push for privacy is a surging global phenomenon. Today, the constraints imposed by these new laws – and their effects on Internet giants like Apple and Google – are leading to scary situations for marketers
Long accustomed to the largely unregulated Internet jungle, many digital marketing agencies are now scrambling to find other channels for reaching out to consumers. It's time to break away from the old tracking cookie culture, where they stealthily identified and profiled customers for decades.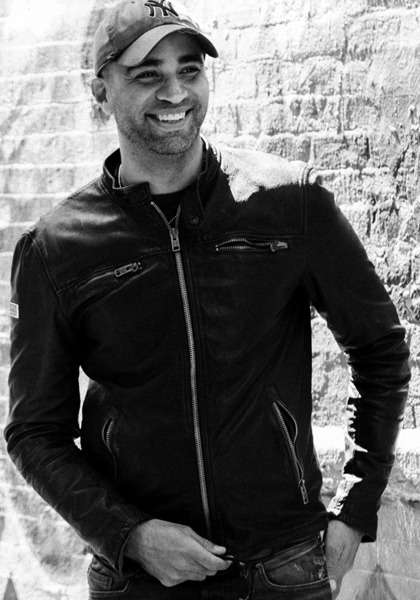 See how Transmyt can drive massive amounts of growth for your business.
SEO – Unlock massive amounts of traffic.

Content Marketing – Our team creates engaging content that will get shared + attract customers.

Paid Media – Effective paid strategies with clear ROI.

Website Development – Cutting-edge technology platforms.
Marketing Apocalypse?
Through tracking cookies and digital analytics, companies have long been able to craft marketing solutions and advertising campaigns that tracked consumers across touchpoints. Not altogether a bad thing, these profiles were leveraged to provide personalized recommendations and more relevant customer experiences, with customized content.
But things are changing fast in the digital world. For many experts, a ground shift is underway. Far-sighted marketers are refining their customer acquisition channels, assigning top priority to first-party data sources, and preemptively ditching third-party cookies.
Fresh Approach: Respecting Privacy
With these developments pulling the rug out from under the traditional digital marketing structure, some brands are already well aware that they must seek new ways of understanding their customers in the very near future. Not the fastest (and far from the most effective) way of exploring consumer intentions, individual profiling techniques might have outworn their usefulness in terms of exploring customer struggles and needs.
Some experts see this across-the-industry shift to first-party data as a boon for multinationals. For them, first-party data is collected from huge numbers of consumers selecting from thousands of products, often in many different countries and price ranges.
However, this situation might be far trickier for medium and small businesses with more limited customer bases. For them, an effective solution might be to set up small cooperative groups that share first-party data within a specific industry, although not at the geographic level. In support of this suggestion, a recent Privacy Sandbox test conducted by Google grouped people together, based on common browsing behavior – with results that were 95% as effective as cookies.
What and Why, Rather Than Who
With Machine Learning (ML) progressing by leaps and bounds, together with Artificial Intelligence (AI), brands can produce their own behavioral intelligence and actionable insights in real-time, through processing and interpreting first-party data.
Pursuing the common goal of enhanced consumer privacy, some new-tracking tools avoid personally identifiable data, with businesses partnering in development ventures pursuing cookie-free identification solutions that allow data-sharing across different brands.
Ripple Effects through the Marketing Ecosystem
An unexpected beneficiary of this industry-wide disruption, Amazon seems to be attracting budget spending that was once earmarked for the Apple platform. While heavy flows of targeted advertising have been channeled to Google and Facebook, Amazon has silently built up its own ad tracking system, ranking third behind them.
Somewhat different from its competitors, Amazon's targeted advertising structure never offered much of a threat to Google and Facebook – until the latest Apple privacy updates. But the iOS 15 installation shuts Apple users out of the entire Facebook advertising showcase when they are using an opted-out browser or app.
Previously, the Amazon share of the digital advertising market was less than 11%, compared to almost 29% for Google and over 25% for Facebook. However, by mid-2021, when Apple's big privacy update went live, Amazon's ad revenues surged by over 87%, mainly for tangible retail goods.
The Road Ahead
With the dust still settling on the Apple privacy constraints, and the industry bracing itself for Google to follow suit shortly, the digital advertising world is learning how to live with regulated privacy requirements. The way forward may well run through accountable, sustainable addressability that is user-centered, with a heightened awareness of meaningful consent.
For advertisers and marketers, the challenges are daunting, but not insurmountable. Despite having an entire arsenal of cutting-edge digital tools to hand, their main weapons for dealing effectively with this disruption remain unchanged: thinking outside the box and creative flair.
Want more? Here are some other blog posts you might be interested in.
As we approach the end of 2023, it's an opportune time to reflect on the year's digital marketing trends and speculate ...

In the dynamic realm of marketing, encountering a phase where your strategies cease to yield the desired results is not uncommon. ...

Being a Chief Marketing Officer (CMO) is no easy feat. As the head of a company's marketing department, you are responsible ...
For founders and growing companies
Get all the tips, stories and resources you didn't know you needed – straight to your email!