As 2022 draws to a close, many communities and companies are still battling what might be called long (corporate) Covid: closed-for-ever businesses, stubborn unemployment, and lackluster financial performances.
That means it's time to plan for a leaner, meaner 2023, because there's another double whammy just around the corner:
Google is about to toss third-party cookies out of the digital toolbox;
Marketing budget cuts are looming, as this funding is more discretionary than other sectors.
New Dawn for Digital Marketing
That's why smart marketers are already exploring ways of doing more with less. And on tomorrow's cookieless internet, that's going to mean leaping headlong into consensual customer data. The path to survival is largely unknown, so plenty of flexibility and nimble footwork will be needed.
Notwithstanding widespread misconceptions that marketing results don't drive revenues directly (unlike sales), this is the time to adopt a proactive stance. Flexibility, fleet footwork, and creative thinking are the best ways of bumping up qualified leads and soothing increasingly skittish CEOs.
Higher Marketing ROI, Lower Campaign Costs
The answer is not to throw even more dollars into advertising in every available channel, in the hope that something will stick. Instead, the smart solution is to squeeze full value out of every cent in the marketing budget, proving worth through metrics.
According to the experts, there seems little doubt that marketing budgets will shrink by up to 30% during the coming year. That's a bitter pill for marketing departments, who have flourished for many years in a grow-at-all-costs setting.
Dizzying decades of technological development resulted in almost universal access to high-speed Internet services through cheaper smartphones, opening up new market segments. Swept up by the same rising tide, increasingly secure Fintech has been keeping pace.
Changing Course for a Cookie-Free Future
As a result, digital marketing has been the poster child of progress. Jumping aboard the social media bandwagon, firing off personalized email blasts to thousands of data-dropping customers (at minimal costs), and reaping the rewards of increasingly secure e-commerce, internet marketers flourished in this cash-rich environment.
And now it's time for a harsh reality reset. Directors and senior management are being forced back to business fundamentals: tighter profit margins, stringent cost x benefit analyses, and restructured workforces.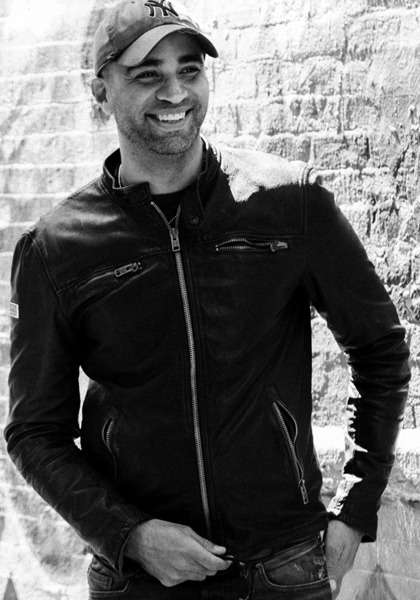 See how Transmyt can drive massive amounts of growth for your business.
SEO – Unlock massive amounts of traffic.

Content Marketing – Our team creates engaging content that will get shared + attract customers.

Paid Media – Effective paid strategies with clear ROI.

Website Development – Cutting-edge technology platforms.
Martech Budgets are Shrinking
According to the Twilio 2022 Growth Report, 93% of businesses in the USA and UK are beginning to plan for a recession. Almost two-thirds of its respondents (1,300 marketing and CX decision-makers) believe that the growth-is-king mindset is being edged out by more sophisticated strategies.
Businesses are now pursuing more sustainable paths to expansion, including a more sustainable path to growth, like corporate accountability, long-term customer loyalty, and factoring in Environmental, Social, and Governance (ESG) issues.
Storm Clouds Ahead for CMOs?
For CMOs, this shift in course raises some massive challenges, as over half (57%) of the respondents feel that they are squandering tight funds on tools that are largely ineffective. Boards and shareholders want to know exactly what products are really delivering ROI, as they begin to rationalize their technology portfolios.
The key question they are asking is ho w to maximize success, with technology designed to deliver on multiple business goals. And 83% of them intend to streamline their marketing tech during the next twelve months.
For businesses to thrive, the C-suite will be leaning even more into technologies that upgrade corporate marketing performances. They'll need in-depth understanding of buyer behaviors, to steer ultra-personalized consumer experiences.
Data: A New Business Growth Frontier
Despite these economic headwinds, and as Google tosses out third-party cookies, there's plenty of room for rainbows. Almost three-quarters of the businesses responding to this survey are already assigning high priority to more efficient uptake and leverage of first-party data.
But raw consumer data is little more than scrambled information churning through servers. It becomes marketing gold only when collated, identified, cleaned, validated, and often anonymized, tucked and trimmed into growth-oriented strategies.
Less But Better Marketing Tech
For many businesses, streamlining and consolidating their Martech investments will be a vital first step. And the second step is likely to be upgrading their customer data platforms. In fact, businesses running CDPs report customer satisfaction levels that are almost twice as high as those for companies not using these platforms.
Here's why they were the fastest-growing SaaS tools in 2021:
Customer data continues to explode worldwide;
Trade is going even more global, in parallel to data protection and privacy laws
Tech stacks evolved significantly over the past couple of years.
Takeaway: Despite soaring inflation and rising interest rates, growth is still possible, and it's still vital. What's changing is how it's defined: profitability, efficiency, and accountability are the new key parameters.
Want more? Here are some other blog posts you might be interested in.
As we approach the end of 2023, it's an opportune time to reflect on the year's digital marketing trends and speculate ...

In the dynamic realm of marketing, encountering a phase where your strategies cease to yield the desired results is not uncommon. ...

Being a Chief Marketing Officer (CMO) is no easy feat. As the head of a company's marketing department, you are responsible ...
For founders and growing companies
Get all the tips, stories and resources you didn't know you needed – straight to your email!