Initial interactions between your wares and your prospective customers are often brief and impersonal: a casual mention, a glimpse of use, or an onscreen ad. And – unless your business is already a household word – it's only when logging into your website that consumers become more familiar with your brand.
That's why ongoing website optimization is a vital housekeeping task for marketing managers. Regular tweaks ensure that every page performs at its peak, following seasonal trends and adapting to global events.
However, website optimization is very different from website design. The latter is normally a major project focused on going live with the new site, under tight budgets and even tighter deadlines. In contrast, website redesign is an ongoing process, striving to keep pace with constantly changing search engine algorithms and user expectations, as well as new products, new competitors, new markets, and new technologies.
Is Website Optimization Tricky?
Part science, part art, website optimization means continually upgrading your company website, often in almost imperceptible increments. A generous dollop of intuition is needed, weighing past performances against current situations and future forecasts.
Although usually guided by educated guesses, occasional leaps of faith may be needed. However, each of these tiny tweaks intertwine into seamless virtuous cycles that are designed to pump up bottom lines, attracting better quality traffic and driving conversions. Here's how this endless-loop feedback works: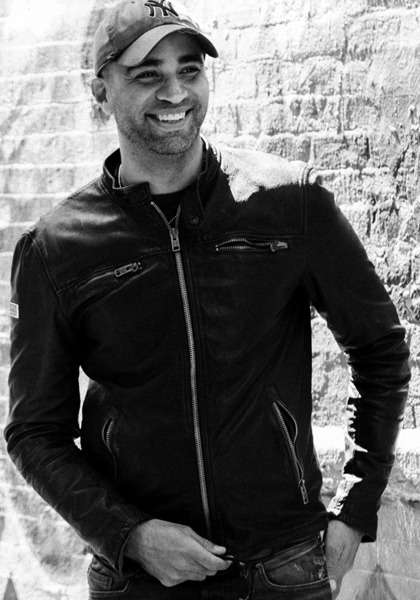 See how Transmyt can drive massive amounts of growth for your business.
SEO – Unlock massive amounts of traffic.

Content Marketing – Our team creates engaging content that will get shared + attract customers.

Paid Media – Effective paid strategies with clear ROI.

Website Development – Cutting-edge technology platforms.
Thinking Beyond KPIs
In simple terms, website optimization is the best way of protecting your initial website design and development investments. But that's just the first step: websites are live interfaces with real people, and must keep pace with consumer preferences and social trends.
This data-steered baby-steps approach requires constant testing and feedback on aspects that include:
User experience (UX): Thanks to high-speed data analytics, visitor behavior can be recorded and analyzed in real time, through a broad variety of channels;
Search engine optimization (SEO): high-scoring keywords change constantly, affected by headlines and seasonal factors;
Conversion rate optimization (CRO): this is split between micro-conversions (signing up for an account, following on social media, adding to a shopping cart) and macro-conversions (downloading apps, getting quotes, or completing purchases);
Page load times and site speeds: One of the page ranking parameters used by Google algorithms, faster is always better, with the highest conversion rates on pages with load times of less than two seconds
 Mobile optimization: mobile users are still converting at barely half the rate of laptop users, despite accounting for over 80% of Facebook browsing and 65% of search traffic;
Anchor links and content lists: these shortcuts take visitors straight to their areas of interest, instead of forcing them to scroll through endless walls of text that are irrelevant to them;
On-Point CTAs: by expressing visitors' thoughts, CTAs confirm their choices in dynamic language: Sign Me Up Now for this Seminar! rather than a bland Click Here;
Opting for layouts that are clean rather than cluttered: visitors can home in immediately on information they want, showing the brand understands their needs and preferences;
Removing outdated information immediately: nothing says 'outdated and inefficient' as clearly as Christmas specials still lingering on January 1;
Keeping pace with technology: consumers want convenience, and that means using the latest fintech to offer multiple payment options, with chatbot avatars supplying 24/7 responses to queries and requests.
Website Optimization Goals
The primary purpose of website optimization is the pursuit of better results. For most businesses, this means attracting more (and better quality) leads, with more conversions and higher direct sales.
Ushering visitors smoothly along the sales funnel requires building up trust and confidence in your brand, underpinned by a website that's transparently easy to use, with compelling content. This involves three optimization zones:
content optimization must speak to consumer needs, while also responding to search engine parameters, both of which are constantly changing;
technical optimization encompasses website architecture, loading speeds, and operating functionality, responding to target audience expectations and boosting core web metrics;
off-page optimization involves other Internet activities like link building, which play less direct roles in boosting sales.
Pursuing Quality, Not Quantity
Many marketers fall into the KPI trap. Focused tightly on data and ratcheting up key metrics, it's easy to forget that the main purpose is to drive conversions.
This means checking lead quality with sales staff, and making subtle alterations to each page: perhaps speaking more clearly to target audiences by shifting tone, choosing different keyword combinations, and even gently easing out off-target visitors.
Takeaway: Effective website optimization means walking in a visitor's shoes through your website, with a sharp eye out for untapped opportunities and underperforming areas. This is how expert website optimizers turn consumer journeys into smooth rides straight to your checkout page.
Want more? Here are some other blog posts you might be interested in.
As we approach the end of 2023, it's an opportune time to reflect on the year's digital marketing trends and speculate ...

In the dynamic realm of marketing, encountering a phase where your strategies cease to yield the desired results is not uncommon. ...

Being a Chief Marketing Officer (CMO) is no easy feat. As the head of a company's marketing department, you are responsible ...
For founders and growing companies
Get all the tips, stories and resources you didn't know you needed – straight to your email!