In today's fast-paced world, responding instantly to queries is vital. And live chats are the best way to keep pace with these surging demands.
In parallel, better customer experiences and higher agent productivity quickly fatten up that all-important bottom line. Meanwhile, a steadily expanding database paves the way to long-term expansion, with enhanced products and glowing reviews. That's a win-win-win strategy!
Benefits For All
Already comfortable with live chat technology, customers in both the B2B and B2C segments are now expecting this convenient means of communication. In fact, many say that they prefer live chat sessions to emails and even phone support. Here are some of the live chat benefits for customers – whether corporate or individual – that add luster to your brand:
1. Live Chats are Available 24/7
In a globalized world, consumers are active right around the clock. Eager to research, comparison shop and buy at any time, smart businesses respond to their needs. Providing live chat support for much of the day keeps leads interested, particularly when backed by a knowledge base that's packed with up-to-the-minute content about your products and services. Links to up-to-the-minute support documentation can help sort out more complex issues.
Filling in the gaps between the morning and evening shifts, a chatbot feature on your website is a great option for lower-traffic times. Issues that remain unresolved can be sorted out promptly as soon as the morning operators log into the system, as details of each session are stored for easy access at any time, with friendly, simple messages can be replicated at low cost across many channels.
2. Closer Customer Engagement through Live Chats
A live chat feature added to your website is a sure way of pumping up interactions with the public. Although some of these conversations may replace emails or phone calls, a generous chunk of this growth consists of people appreciating immediate help for solving their problem, instead of giving up and looking elsewhere. Building up even stronger links, chat tools should include agent names and avatars (photographs are even better).
Professionally-written scripts should strike just the right note between friendly and respectful, getting right to the point in a conversational style. This is a unique channel for making an instant good impression, with immediate feedback that adds value to your analytics.
3. Live Chats Mean Fewer Repeat Explanations
For an irritated customer, there are few things more infuriating than having to explain the same issue over and over again to different agents. With today's computerized business management systems, almost three quarters of all customers expect an agent to have their data up on screen, complete with product information and support history. This is where live chat software screens display not only the remarks keyed in by the customer during that specific contact, but also a host of other relevant details, including previous interactions.
Some of the more sophisticated live chat software even allows agents to send links and screenshots to customers, for clearer instructions, as well as sharing screens with them. These simple visual aids can often help defuse a tense situation, particularly for visitors who are not comfortable with computers.
4. Live Chats Upgrade User Experiences
For visitors to your website, the main attraction of a live chat feature is its immediacy. Their main questions are answered immediately, clearing up a host of related doubts at just the right time – when they are focused on your brand, its products and services. This is far more efficient than sending an email to the support team and then waiting up to a week for a reply (sometimes even without a standard confirmation of receipt).
Whether a visitor is simply browsing, comparative pricing a planned purchase, seeking updated information, or sending in a complaint, faster responses are always better. Reflecting these positive outcomes, customer satisfaction scores for live chats tend to be higher than other communication channels.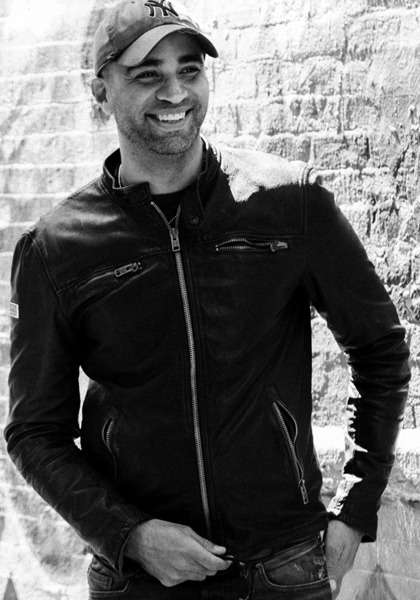 See how Transmyt can drive massive amounts of growth for your business.
SEO – Unlock massive amounts of traffic.

Content Marketing – Our team creates engaging content that will get shared + attract customers.

Paid Media – Effective paid strategies with clear ROI.

Website Development – Cutting edge technology platforms.
Live Chat Benefits For Businesses
The advantages of live chat options extend the way beyond simply offering ways of contacting customer service teams. Multiple live chat sessions boost agent productivity; feedback (both positive and negative) helps steer product design and marketing decisions; and greater familiarity helps businesses respond more effectively to the demands of their current and future clienteles. Here are just some of the business-side benefits of live chats:
1. Live Chats Add Flexibility and Speed to Customer Relations
Right from the opening words of a chat, customer service  agents can gauge each situation and adjust their responses accordingly. With an on-screen face and name, it's easier for them to build a rapport with visitors, mirroring their style and level of formality, particularly when dealing with complaints. Subtly showcasing operators' personalities adds a human touch that enhances your brand, in both the B2B and B2C segments.
A friendly, helpful approach with a live agent offering immediate solutions goes a long way towards soothing ruffled feathers. Because they can juggle several sessions at once, live chat operators are far more productive than traditional help desks, where a single phone call or email requires full-time attention, often for ten (expensive) minutes or more.
2. Live Chats Help Steer Business Decisions
Well-designed live chat software offers businesses a huge hidden benefit: data. Visitors logging in for a chat session provide a steady stream of valuable information that should be stored, systematized and tagged for subsequent review and possible follow-up. Investing a little more time and money upfront allows chats to be sorted and analyzed easily, feeding into a database that provides priceless guidance for your product design, services, support and marketing teams.
By developing a broad set of cross-channel tags for use by all  customer service operators, live chats spotlight gaps in your business. Perhaps a product, its packaging and documentation needs an update; a service might need extending; requests for an add-on might pour in. This simple step of having agents tag their chats spotlights weak points in your current structure while opening up fresh possibilities for your product pipeline.
3. Live Chats Drive Conversions
A great way to connect with prospects, live chat sessions are a powerful conversion tool. Being constantly available indicates that your business is confident about its products and services, with well-planned solutions available immediately.
The entire on-boarding process is streamlined when a visitor is already in personal contact with a well-informed agent, associating a friendly face and name with your brand. Remember, research shows that visitors actively engaging in chat sessions are almost three times more likely to convert than passive site browsers.
4. Live Chats Hone that Competitive Edge
For added advantages over the competition, smart managers choose customer service software that adapts smoothly to company workflows. Synchronizing chats, emails, and other support channels seamlessly within a single tool allows busy agents to focus tightly on their core tasks: answering queries, solving problems and keeping customers happy.
Chat service users – both B2B and B2C – soon realize that their doubts are being taken seriously, with fast, effective answers steered by a well-run database. As their trust in your business increases exponentially, your competition becomes less inviting. This steps up the chances of closing a deal – and that translates rapidly to higher sales.
Live Chats – What's Not to Like?
There's really no downside to live chats. Although some companies worry about introducing a new management task, multi-platform live chat software actually boosts productivity and conversions both the B2B and B2C segments.
Today's consumers are eager to ask questions (thus revealing their needs and interests) during chat sessions, rather than phone calls. For prospective buyers pressed for time and bombarded with information from all sides,  third-party chat channels (like Facebook and WhatsApp) are even more appealing.
Overall, fast, efficient and convenient responses mean better customer experiences, with higher agent productivity and steady feedback on products and services. And that's a winning situation for the businesses, their staff and their B2B and B2C customers.
Want more? Here are some other blog posts you might be interested in.
Having 22+ years as a founder, agency head, and CMO, I've learned repeatedly that marketing management must consistently ask and answer ...

In this digital era, we stand at the forefront of a technological revolution, witnessing the incredible potential of artificial intelligence (AI) ...

If you're in the business world, you're probably no stranger to acronyms. But when it comes to MQL and SQL, understanding ...
For founders and growing companies
Get all the tips, stories and resources you didn't know you needed – straight to your email!