"Don't count the people you reach; reach the people that count." This is the core principle of account-based marketing – and it was coined more than fifty years ago by the Father of Advertising, David Ogilvy.
Never a fan of the scattershot approach, Ogilvy was well aware of the direct benefits of tight campaign targeting. Today, ABM is more pertinent than ever, in the fiercely competitive world of B2B sales.
Account-Based Marketing in 2022
During the past couple of decades, B2B buyers have scoured the Internet as they assess options, evaluate vendors, and weigh payment and delivery conditions, in their quest for the best deals. Driven by technological advances, this drift to digital is helping B2B marketers engage more effectively with potential buyers, through channels that range from traditional emails and instant messages to websites and social media.
Expanding at a dizzying rate and producing massive quantities of data, this dynamic universe is helping sellers understand their markets in greater depth. By automating many aspects – like lead generation and follow-ups – marketing platforms have long played an important role in streamlining sales funnels in the B2B market.
By addressing the specific needs of selected buyers, account-based marketing allows companies to personalize their approaches, steering only the best-qualified accounts through the sales funnel. Here are a few reasons why this is such an effective B2B marketing tool:
Saving Time and Money

When advertisements and sales staff reach out to leads with the only interest in your products or services, that's a sure sign of overly broad marketing efforts. In contrast, account-based marketing is personalized, focusing on prospects ready to make decisions, and already familiar with your company, its reputation, and what it does.
Closer Engagement

A marketing strategy that concentrates resources on selected businesses, account-based marketing requires regular interaction with potential buyers across a wide variety of channels. Building up engagement means nurturing well-qualified leads and turning them into one-term customers, with confidence and trust underpinning repeat sales.
Shorter Sales Cycles

By connecting directly with key decision-makers, account-based marketing avoids wasting resources on gatekeepers with no powers of decision. By talking to people who establish budget allocations and know exactly how much they're willing to pay for what, and when, vendors save time, money, and efforts, with faster-moving sales processes and better ROI.
Clearer Metrics

Narrowing the sales funnel to just a limited number of promising prospects makes it easier to deliver better results on tighter budgets. A skillfully-designed campaign reaching out to 500 possible buyers is more likely to convert (and retain) ten of them, than an across-the-board email blast to 5,000 names pulled off random mailing lists.
Account-Based Marketing Platforms
A technology that helps marketers run ABM programs at more effective scales, these platforms include account selection, planning, engagement, and reporting. They steer the activities of B2B marketers and sales staff when interacting with a well-defined set of high-priority accounts, using personalized content to highlight pain points and help buyers evaluate solutions.
Using a wide variety of channels, ABM platforms reach out to audiences through traditional channels like email, as well as content syndication, social advertising, and retargeting display ads.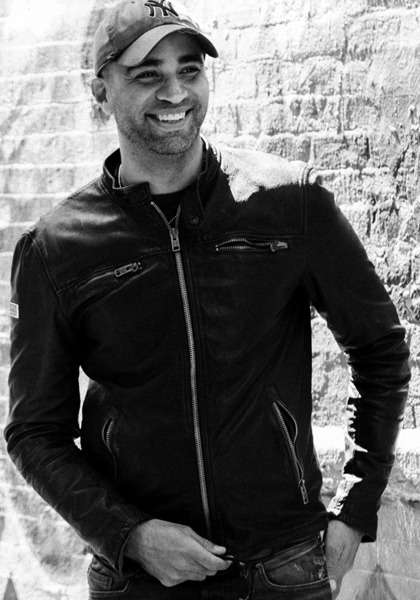 See how Transmyt can drive massive amounts of growth for your business.
SEO – Unlock massive amounts of traffic.

Content Marketing – Our team creates engaging content that will get shared + attract customers.

Paid Media – Effective paid strategies with clear ROI.

Website Development – Cutting-edge technology platforms.
Picking the Best ABM Path
A multi-channel approach, choosing the best ABM platform should be discussed by the departments – marketing, sales and services – involved. However, all successful account-based marketing actions require thorough prepping. It's important to liaise with the sales staff, shortlisting qualified leads and warm prospects, so that campaign targets are clearly defined, together with the most effective ways of communicating with them.
Age-related preferences should be researched among B2B buyers, as they can steer channel selection. Older executives might feel more comfortable with traditional emails and telephone calls, while younger procurement managers could respond more enthusiastically to TikTok and Instagram.
Diving Deep into Detail
Both personal and corporate, these characteristics can range from company policies and revenues to personal interests, preferences and even political stances. On the business side, don't forget to check out external factors like competitors, new technologies, and international market trends. And on the personal side, there's no such thing as too much information when crafting an ideal buyer persona.
In a highly personalized account-based marketing approach, other decision-tipping mentions might include:
environmental accountability;
employee development;
gender-related aspects;
fair trade.
Measure Early, Switch Fast
Personalized campaigns reaching out to narrow audiences must be accurately targeted, with small amounts of good quality data taking precedence over massive inflows of information. This is where flexibility is vital.
Detailed metrics should be checked frequently, to make sure the selected approach is bringing in the desired results. If not, it's time to adjust the course quickly, as account-based marketing needs an accurate aim, to ensure long-term customer retention after conversion.
ABM Links Sales and Marketing Efforts
A smart choice for businesses of all sizes, account-based marketing paves the way to closer client relationships, with higher retention rates and a fatter bottom line. With a focus limited to only a few high-value accounts, ABM campaigns can focus on specific pain points and highlight effective solutions.
The key factor behind successful ABM is a seamless alliance between the sales and marketing teams. With these two departments working in harmony, the marketing people can reach out to the real decision-makers in prospects teetering on the verge of converting, paving the way for sales staff to close higher-ticket deals faster and more often.
 What comes after ABM?
For some companies, account-based marketing has proven hard to implement, in the complex B2B ecosystem. A major reason for this is the fact that ABM campaigns are usually spearheaded by marketing departments, without sufficient input from the sales and service departments. Alignment across all three sectors is vital for personalizing and optimizing end-to-end customer journeys.
Crucial for seizing sales opportunities as they arise, this cross-functional integration could be underpinned more effectively by an approach best described as account-based engagement. This close-knit approach leverages the range of digital channels, boosting traditional offline sales efforts and enhancing results.
Account-Based Engagement
By shifting the paradigms from merely pampering prospects and closing deals, ABE reflects the coordination needed to deliver personalized customer experiences at both the pre-and post-sales stages. Despite its somewhat limited application so far, account-based engagement is delivering some impressive outcomes, that include
larger deal sizes;
higher closing rates;
better customer retention; and
faster pipeline growth.
Focused only on a B2B seller's largest accounts, strategic account-based engagement integrates marketing departments with dedicated sales and service teams. As a result, customized content drives closer customer engagement, with stronger retention and higher repeat sales. And that's an inviting trifecta on today's fiercely competitive B2B market.
Want more insights?
Subscribe to our weekly marketing tips and advice, delivered straight to your inbox.
Oops! We could not locate your form.
Want more? Here are some other blog posts you might be interested in.
As we approach the end of 2023, it's an opportune time to reflect on the year's digital marketing trends and speculate ...

In the dynamic realm of marketing, encountering a phase where your strategies cease to yield the desired results is not uncommon. ...

Being a Chief Marketing Officer (CMO) is no easy feat. As the head of a company's marketing department, you are responsible ...
For founders and growing companies
Get all the tips, stories and resources you didn't know you needed – straight to your email!