Every CMO deals with steady streams of monthly, weekly, and even daily digital marketing reports packed with a huge variety of metrics and KPIs. This makes it hard to distinguish crucial from clutter, even for marketing directors with years of experience in tracking marketing success through Google Analytics.
Naturally, some insights are more useful than others. Here are ten significant KPIs rated as top priority for tracking by time-pressed marketers eager to pump up campaign performances.
Conversions
Through Google Analytics, many conversion metrics can be tracked easily, with straightforward feedback. This allows user behavior on websites to be correlated with conversions, which is a definite advantage over tracking conversions through CRM.
A good example of this is the Revenue KPI, which can be tracked and linked to other KPIs (like conversion rates), offering a more detailed picture of e-commerce progress. Other Google Analysis options include product brand, product category, SKU, and product revenue by product.
There are even a couple of workarounds, when it's not possible to track revenues (as with B2B SaaS signups). One way is to simply assign a cash value to each tracked goal by asking how much someone paid to watch a webinar, download a white paper, or pay for a form completed by a qualified sales lead.
Another way of measuring revenues is to assign a monetary value to each goal, such as $1 for the least important aspects and $5 for the really crucial targets.
Conversion Rates
In order to adjust overall strategies and optimize more efficiently for conversions, it's important to know the conversion rates for every stage in customer journeys. This is why industry and company benchmark conversion rates should be recorded at the start of each campaign, as yardsticks for success.
Optimized conversion rates boost visitor value, while lowering customer acquisition costs. Translating to higher user revenues and more customers, this KPI is a great way to pump up business growth.
Average Order Value
The average order value of each product is provided in the e-commerce section of Google Analytics. When broken down into segments (like new visitors, returning visitors etc), this offers a solid guide on adjusting email, social, organic, or paid campaigns.
For instance, a handy table can link revenues, e-commerce conversion rates, and transactions for new and returning users to their average order values. When interconnected into logical strings like this that are constantly updated, this KPI is a valuable tool for getting the biggest bang for every buck in tight marketing budgets.
Media Equivalent Value
The media equivalent value shows how much additional paid search budget would be needed, without organic traffic brought in by strong keyword rankings. The easiest way to handle this is through the Google Search Console, together with Google Ads in Google Analytics.
This KPI is calculated by specifying a period and comparing the total organic visits against the average cost per click (CPC) of paid search campaigns.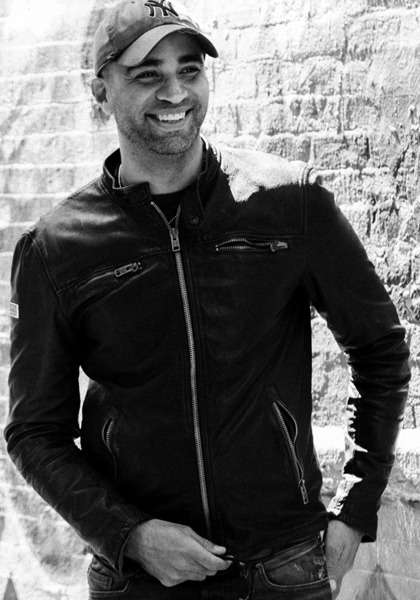 See how Transmyt can drive massive amounts of growth for your business.
SEO – Unlock massive amounts of traffic.

Content Marketing – Our team creates engaging content that will get shared + attract customers.

Paid Media – Effective paid strategies with clear ROI.

Website Development – Cutting edge technology platforms.
Organic Traffic Percentage
The importance of organic searches is best understood by comparing the organic search trendline with other marketing channels. Viewed as a percentage of all traffic, the organic traffic KPI is a great way of measuring brand awareness on a month-to-month basis.
The resulting insights quickly highlight any unnoticed gaps downgrading inbound campaigns, as well as weaknesses in lead generation activities.
Bounce Rate 
Defined as a single-page session, a bounce occurs when a user goes to a website and then leaves without interacting, not triggering any additional requests to the Google Analytics server.
Although this KPI is always relative, bounce rates should tend to be lower, ideally at under 40%. When topping 70%, it's time for action. There are many ways of bringing bounce rates down to acceptable levels for any specific page, which include improving user experiences through fewer pop-ups, offering content with higher readability ratings, adding more compelling calls to action, and using high-value keywords that pull traffic.
Pages per Session 
Linked to the bounce rate KPI, the number of pages viewed during a session can indicate that users are becoming more engaged with the content. Attracting visitors to additional pages is a sure-fire way of driving conversions, nudging prospects further along the sales funnel.
When evaluating the strategy effect on each page through Google Analytics, it's important to make sure that pathways offer easy access to information elsewhere on the website. Time spent making sure that content is always accurate and updated is well worth while, repaid through increased trust and brand credibility.
Page Views
Showing the total number of views per page, the pageviews metric shows the total number of times a page has been viewed, including repeat visits by the same user. When Google Analytics breaks down this data even further, the unique pageviews KPI records multiple visits by a single user to the same page as a single view, within a specific session.
The average time spent on a single page is a good indicator of engaging content. Videos are a particularly useful tool for stepping up the average time spent on a page, while well-written blogs typically attract attention for longer periods as well.
Landing Pages and Exit Pages
The gateway to any brand, its products, and services, Google Analytics sees landing pages as virtual greeters for users visiting a website. And – just like a bricks-and-mortar store – more greeters mean happier customers. In fact, conversions can rise by up to 55% for business websites with up to fifteen landing pages, compared to their competitors with under ten landing pages. Going even further, conversions can increase by more than 500% for companies with more than forty landing pages.
Exit pages are the last page viewed by a user before departing. This KPI is a useful flag for pages that need upgrading, perhaps through better content, easier navigation, or more inviting calls to action. By analysing exit pages, companies can optimize their content, boosting conversions and keeping visitors engaged with the brand.
Media, Sources, Channels
A great way of discovering how users reach a website – often organic (through search engines) or paid (through PPC) – the media metric measures marketing and advertising campaign performances, in terms of what brings visitors to a website.
The source metric shows how these visitors arrive: directly, by typing in a URL; or through a search engine, a link, or a bookmark.
The channel's metric reflects traffic sources within each specific medium, including paid search, organic, direct, social, and email, showing where traffic originates, and how effective campaigns are.
Focus on the Essentials
Rather than being overwhelmed by so many inflows of information, smart business owners know that unwieldy data can be pruned by segmenting goals into individual pages and subfolders, or product/service categories. By breaking down Google Analytics totals into bite-sized KPIs – like revenues, email subscribers, forms completed, demos requested, and assets downloaded – reports can be understood more easily, with campaigns tailored to trends.
And staying in step with consumer preferences is the surest way to convert leads into sales!
Want more insights?
Subscribe to our weekly marketing tips and advice, delivered straight to your inbox.
Oops! We could not locate your form.
Want more? Here are some other blog posts you might be interested in.
Having 22+ years as a founder, agency head, and CMO, I've learned repeatedly that marketing management must consistently ask and answer ...

In this digital era, we stand at the forefront of a technological revolution, witnessing the incredible potential of artificial intelligence (AI) ...

If you're in the business world, you're probably no stranger to acronyms. But when it comes to MQL and SQL, understanding ...
For founders and growing companies
Get all the tips, stories and resources you didn't know you needed – straight to your email!