"The reports of my death have been greatly exaggerated"
Mark Twain
Long rumored to be following the dinosaurs into the tarpits of time, traditional advertising is still very much alive. In fact, TradAd is heading for growth for the first time in a decade or more. And with 20/20 hindsight, the reasons seem clear.
No amount of budget funding, round-table discussions, or industry breast-beating seems to have the muscle power needed to hoist digital advertising out of its current slump. The major reasons for this slowdown are:
Lack of transparency: according to a Metamarkets survey (2020), almost half of all brands said they are unable to trust a 20% (or even more) of the data they use to underpin their media buying decisions, while 88% of marketers rated standard viewability metrics as crucial for programmatic media buying;
Digital clutter: consumers spending most of their free time online are becoming increasingly numb to digital advertising, confirmed by 57% of the respondents in a HubSpot survey who see ads as irritants, with 43% ignoring them;
Completion rate benchmarks: at the moment, a display ad is rated as viewable when at least 50% of pixels are on screen for at least one second after the ad has rendered, and when at least 50% of the pixels are on screen for at least two continuous seconds for videos. In terms of eye-time, these are lean pickings, compared to longer viewing times and lower costs for traditional media;
Third-party cookie phase-out: Google's 64% stranglehold over the browser market means any changes to this platform affect huge numbers of businesses and their customers; the Privacy Sandbox Initiative is scheduled for roll-out to apprehensive developers in late 2022, with the demise of third-party cookies scheduled for year-end 2023.
And Now for the Good News…
With Apple also introducing changes to its iOS14 operating system, marketers are well aware that they must be more creative, while paying closer attention to user data and privacy preferences. Here are four practical steps for responding effectively to these consumer concerns.
1. Capitalize on Decades of Trust in TradAd
A MarketingSherpa survey ranked the five advertising formats most trusted by consumers when deciding to purchase – and are all traditional! The top is print advertising (82%), followed by television ads (80%), direct mail (76%), and radio ads (71%).
In contrast, the bottom eight channels were all-digital, with search engine ads heading up the digital advertising field with 61% of consumers, and online pop-ups bringing up the rear. This means that marketers can feel confident about building up brand credibility through traditional advertising while restoring trust with jaded viewers, as they trust traditional advertising – meaning television, radio, and print – more than social media placements.
2. Harvest the Power of Podcasts
Although technically digital media, the on-demand approach used by podcasters is more like traditional radio broadcasting. In contrast to banners, displays, and other advertisements that pop up constantly while browsing, podcasting involves an element of choice. And this is one of the reasons why its advertising is more successful. According to the  2020 AdsWizz Podcast Trend Report, podcasts posted a 51% increase in available inventory, up 53%  for new podcasts, and an 81% upsurge in podcast ad impressions.
Reaching over 100 million listeners a month, podcast ads are effective because listeners trust their hosts and are actively influenced by their endorsements. In fact, the  Edison Research Super Listeners 2021 Study found that 51% of Super Listeners agree that they pay more attention to ads on podcasts than other media (up from 48% last year), and 56% of them believe that hearing an ad on a podcast (compared to other places) makes them more likely to purchase a product (up from 54% last year).
According to this study, around half of podcast listeners pay closer attention to podcast advertisements than those in any other format. And with well-suited target markets and podcast content, this is an effective channel for presenting brands to attentive and close-matched audiences.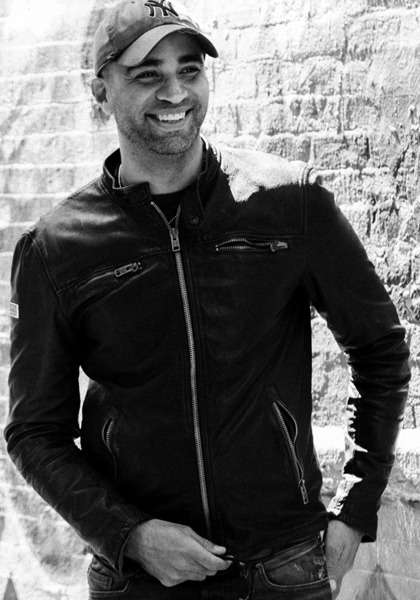 See how Transmyt can drive massive amounts of growth for your business.
SEO – Unlock massive amounts of traffic.

Content Marketing – Our team creates engaging content that will get shared + attract customers.

Paid Media – Effective paid strategies with clear ROI.

Website Development – Cutting-edge technology platforms.
3. Give Traditional Media a Digital Boost
Leveraging traditional tools in surprisingly powerful ways, digital technology can work minor miracles – like resurrecting direct mail bursts. That's what happens when messages include quick-scan QR codes where consumers can find more information.
Moreover, unique QR codes and URLs let marketers gather the ultra-granular data needed to underpin robust marketing analytics on ROI and attributions, nibbling away at digital channel advantages.
4. Rethink Digital Efficacy
Published in February 2022, Deloitte's 28th CMO Survey showed that marketing budgets have returned to pre-pandemic levels. With annual marketing spending topping 10% for the first time in a decade, increases are expected across all categories for the near future, particularly brand building (up 11.8%); customer relationship management (up 9.5%); product launches (up 8.8%), customer experience (up 8.6%), and service launches (up 5.3%).
With well over 50% of marketers tracking digital marketing performances in real-time, and another 35% 35% doing so every week, month, or quarter, much-hyped digital media returns are coming under closer scrutiny. The problem here is that platforms control their advertising inventories, while also measuring their effectiveness. The possibilities for ad fraud are raising credibility concerns, with many companies worrying that their digital advertising may be less effective than it seemed to be, just a few years ago.
Tighter Controls Build Confidence
Much of this mistrust is prompted by the recent Gannett 'mishap' when this media conglomerate placed ads for major global brands (like Nike, Ford, and Starbucks) in the wrong places for up to nine months. In fact, many advertisers paid for space on its flagship USA Today website but ended up on local outlets.
In the wake of this scandal, companies are becoming more skeptical about the real-life reach of their programmatic advertising spends. Advertisers opting for programmatic marketplaces are now becoming aware that they have less control over where their placements are actually appearing, compared to buying space the old-fashioned way, in traditional channels.
Marketing and media consultant Ebiquity believes that advertisers will soon start auditing their media agencies in greater depth. More stringent reviews are likely, prompted by streamlined post-Covid relationships, and with high probabilities of rewriting agency agreements in stiffer terms.
Takeaway: Marketing is the art of persuasion, blended with the science of contingencies and a keen awareness of context. When skillfully mixed and matched, digital and traditional marketing activities reach out to wider audiences, convincing consumers to buy by building trust.
Want more? Here are some other blog posts you might be interested in.
As we approach the end of 2023, it's an opportune time to reflect on the year's digital marketing trends and speculate ...

In the dynamic realm of marketing, encountering a phase where your strategies cease to yield the desired results is not uncommon. ...

Being a Chief Marketing Officer (CMO) is no easy feat. As the head of a company's marketing department, you are responsible ...
For founders and growing companies
Get all the tips, stories and resources you didn't know you needed – straight to your email!