If not, you should be! So if you're wondering how to shoehorn your sales model into this new digital culture, here's an overview of Web3 and the unique advantages it offers forward-thinking businesses.
Differences between Web 2.0 and Web 3.0
As businesses and marketers dip tentative toes into the unknown waters of the next Internet iteration, some cultural differences appear immediately:
Web 2: Strongly centralized and firmly protected, a few hegemonic organizations are building wealth by extracting, collecting, and storing data from millions of platform users. Collaboration is minimal, with no community-driven decisions: for example, one person controls almost everything on Instagram and Facebook. Members overstepping these constraints are promptly muted and booted. And almost all other social networks operate under similarly stringent controls.
Web3: In contrast, blockchain underpins a highly collaborative environment, offering free codes and other innovations that anyone can build on. Decentralized, fragmented, and anti-establishment, there's no place here for Big Tech, as ownership is shared among creators, organizations, and users. Working with token-based economics, Web3 platforms run on secured interoperability and verifiable computing, through distributed ledger technologies.
How Does Web 3.0 Work?
The technology underpinning Web3 is starting to revolutionize many segments, unlocking customer acquisition and retention capabilities that were unimaginable just a few years ago. Building P2P networks and encrypting information, blockchain technology can now handle massive amounts of data.
Its quasi-human skills growing by leaps and bounds, artificial intelligence is systematically getting smarter and faster. Over time, algorithms are learning to perform repetitive actions with increasing accuracy, particularly data collection and analysis.
Layers of profit-sucking intermediaries between makers and buyers are being swept away by the advent of blockchain technology, including non-fungible tokens (NFTs). Blurring the lines between marketing strategies and intellectual property rights, these digital collectibles are following in the footsteps of real estate, travel, and fine art. By skipping agents, representatives, and marchands, creators can earn more (with direct payback + feedback), while buyers get better value for money.
More Privacy, More Precision
Spreading rapidly worldwide, powerful data protection legislation is responding to privacy demands from consumers sick of being bombarded by intrusive advertising. Eager to control their online experiences, netizens have long been using ad blockers to get rid of intrusive pop-ups.
This shift in attitude is forcing businesses to rethink their publicity strategies, as the efficacy of traditional advertising wanes. That's why smart marketers are looking for innovative ways of monetizing Web3 projects and boosting revenues.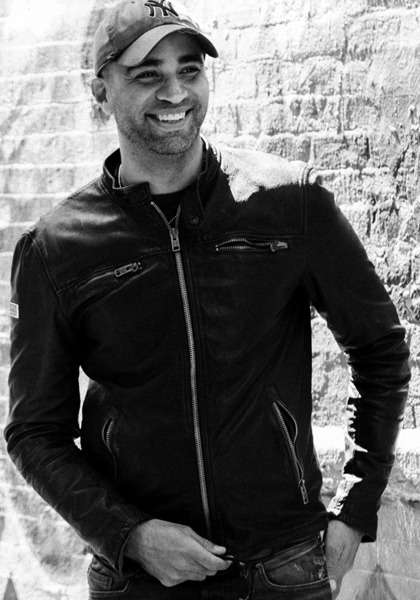 See how Transmyt can drive massive amounts of growth for your business.
SEO – Unlock massive amounts of traffic.

Content Marketing – Our team creates engaging content that will get shared + attract customers.

Paid Media – Effective paid strategies with clear ROI.

Website Development – Cutting-edge technology platforms.
Key Ingredients For a Successful Web3 Entry
Before leaping blindly into the community-driven Web3 world, businesses should plan their onboarding strategies wisely. This involves:
Defining target audiences by distinguishing between the general (Web2) public, and crypto natives, already comfortable with NFTs, online wallets, and virtual currencies;
Developing communities through hands-on engagement, with community managers running communications plans that keep members up-to-date, through Discord groups, instant messages, or even traditional emails;
Interactive live events make headlines and attract new members, especially when open to the public at locations like Twitter spaces, selling brand concepts to casual passers-by who can then buy into projects on secondary markets;

Gamification

ensures instant involvement, especially when virtual accomplishments can be turned into real-life benefits, like nonfungible tokens, free merchandise, and tickets to shows;
Brand avatars reflect corporate values and beliefs, blended with customer preferences to ensure close identification with people, animals, or even animated objects;
Virtual influencers have unparalleled reach and never age, with Brazil's trail-blazing Lu do Magalu topping the most-followed ratings, even after a decade of fronting for this retail giant.
 Other Pioneers Already Embracing Web 3.0
Some far-sighted global businesses are already putting their Web3 strategies into place. They are bringing their brands closer to unexplored markets, by accepting cryptocurrencies, selling NFTs, and setting up branded territories within the metaverse. Here are a few examples:
Ikea has an Augmented Reality app that shows buyers how furnishings would look in their own homes;
Gucci designed ultra-cool sneakers in neon green with inflatable tongues, that can be worn virtually by Roblox players;

Heineken

Silver is the world's first virtual beer, brewed from prime binary-coded hops grown by non-player character (NPC) farmers.
Vuitton celebrated its founder's bicentennial by launching a game where players collect candles and accessories while hunting for NFTs, introducing new market segments to this luxury brand.
Takeaway: The virtual landscape is changing fast, and businesses must keep pace – think Toys R Us, BlackBerry, and Macy's. Like these once-renowned names, companies failing to jump on the Web 3.0 bandwagon risk fading into the mists of digital history,
Want more? Here are some other blog posts you might be interested in.
As we approach the end of 2023, it's an opportune time to reflect on the year's digital marketing trends and speculate ...

In the dynamic realm of marketing, encountering a phase where your strategies cease to yield the desired results is not uncommon. ...

Being a Chief Marketing Officer (CMO) is no easy feat. As the head of a company's marketing department, you are responsible ...
For founders and growing companies
Get all the tips, stories and resources you didn't know you needed – straight to your email!