Marketing to businesses is like a marathon, planned for the longer term. That's why B2B content strategies are very different from briefer campaigns reaching out to end-consumers through fast marketing sprints.
Managers are busy people with looming performance targets, coping with endless demands on their time and attention. That's why successful campaigns keep their content tightly on point, up-to-the-minute and relevant. By attracting (and holding!) audience interest through a skillful blend of media types, your business stays top-of-mind in today's competitive markets.
Does the Marketing Media Mix Really Matter?
It most certainly does! Human beings rely on sight more than any of our other senses. It's been a must for our survival as mammals living in the wild, long before we came down from the trees.
No matter how sharp our hearing, our ears also lag well behind our eyes, in terms of comprehension. After hearing spoken information, people struggle to remember a mere 10%, just three days later. But if paired with a related image, people can recall 65% of the information.
In contrast, reading text is an acquired skill that takes many years to learn. And still today, our brains absorb information from pictures far faster than from words – an amazing 60,000 times quicker, in fact.
The Eyes Have It
This is why visuals play such vital roles in all marketing campaigns, and more particularly on crowded B2B markets. Any effective B2B content strategy leans heavily on data-packed graphics and photos, rather than solid reams of text.
Multi-layered content weaves text, graphics, videos, and photos into attention-gripping mosaics that attract eyeballs and ensure information is retained in greater detail. Some experts even recommend campaign designs with visuals (graphics, photos, and videos) accounting for well over three-quarters of their data presentations.
Videos are vital for user experiences that are both interactive and persuasive. Testimonials, presentations, projects underway, meet-the-experts, before-and-afters, how-tos … The list of engaging topics is endless.
Pro tip: for onsite shoots, a well-placed lavalier mic helps ensure clear speech, or else add voice-overs later. Nothing undermines the appeal of a video faster than an unintelligible soundtrack – it's an instant scroll-on trigger.
Creating, Promoting, and Sharing B2B Content
Focused on attracting new customers and extending brand awareness, any effective B2B content strategy should include collaboration and link building. Reaching out to different audiences on other channels is a great way of keeping blogs and articles fresher and more varied.
Welcoming guest posts on your own website shows that industry leaders trust you, implicitly endorsing your goods and services. Similarly, guest posting on other websites strengthens your voice throughout your industry with increased exposure – and that's just a fancy word for free publicity!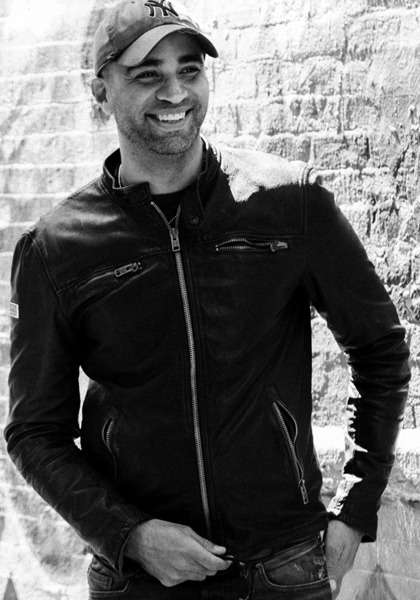 See how Transmyt can drive massive amounts of growth for your business.
SEO – Unlock massive amounts of traffic.

Content Marketing – Our team creates engaging content that will get shared + attract customers.

Paid Media – Effective paid strategies with clear ROI.

Website Development – Cutting-edge technology platforms.
Upping Traffic Through Search Engines
Most digital marketing activities focus on attaining first-page search rankings. That means boosting website discoverability by attracting search bots. In turn, this requires skillfully selected keywords that are strategically placed for optimum SEO, backed by meta descriptions and alt texts for images.
Paid ads demand in-depth familiarity with prospective customers, getting top value for every budgeted penny allocated to targeted campaigns. Particularly for B2B content marketing, audience demographics steer channel, and platform selection.
In addition to 'everyday' social media (like Twitter, Facebook, LinkedIn, YouTube, and Instagram), there are countless specialized channels and platforms that should be included in target audience research. Time spent on prepping for campaigns (keyword selection, posting frequency, peak viewership, etc.) ensures a higher ROI for paid ads and better organic rankings.
Identifying Your Audience, its Needs, Wants, and Preferences
The driving force behind your B2B Content Strategy is to convert visitors into customers. This is why your content must respond to their specific demands, drawing them step by step through your sales funnel.
Once your buyer personas have been outlined, prospective audiences can be broken out into subgroups, based on industry-specific criteria. Some B2B campaigns might target all of these subgroups, while your B2B content strategy might spotlight just a few specific segments on certain occasions.
With your audience identified and segmented, it's time to explore pain points and develop ways of solving these issues. But remember, for seamless alignment with your core audience, what matters to them must rank as a top priority with your business too.
Micro-Targeting: A Tighter Focus on Who, Where and How
You've already identified the who, breaking your target audience out into segments. Now it's time to figure out the where. You need to locate these businesses online, making sure your content is seen by the right people.
This is where carefully selected short and longtail keywords are your best friends. Through micro-targeting, analytics can be tweaked to disclose a range of valuable characteristics, like buyer behaviors and user preferences. Keeping a sharp eye on what the competition is doing is also a great market indicator.
The how of reaching out to these potential clients depends largely on demographics, market swings, seasonal factors, and even news cycles. That's why smart marketers aim for an even blend of evergreen content that can be plugged in anywhere, anytime, together with up-to-the-minute pieces that are relevant to your industry right now, as well as its supply chains and customers.
Getting Google On Your Side
This is the stage where a well-planned content calendar slips your ads and promos into the highest value channels at the best possible times. Then watch the algorithms do their job:  well-chosen keywords woven subtly into your content help Google and other search engines bring interested visitors straight to your landing pages.
In the B2B content sector, increasingly sophisticated search bots are scoring and accepting or rejecting content, based on its freshness, accuracy, and originality. They are programmed to seek out authoritative pages, articles, and blogs with actionable information that:
Solves real-life business problems;

Surmounts market challenges;

Keeps pace with legislative changes;

Spurs local and global competition;

Drives organizational growth; and

Provides user experiences that attract repeat visitors.
Bottom-Line Benefits of B2B Content Marketing
Well-designed B2B content marketing campaigns should offer practical – and affordable! – solutions to the challenges faced by the target audiences. At a more general level, an effective B2B content strategy enhances brand awareness by:
Presenting your business as a trustworthy, reliable, ethical partner;

Building up confidence by showcasing your experience, expertise, and skills

Offering unique information that is of practical use to your readers in their work;

Convincing businesses to pick your products and/or services for their quality and value;

Establishing your firm as an expert, a leader, or an innovator in its specialty field(s); and

Leaving your competition in the dust through creative B2B content marketing campaigns.
Final Takeaway
There's one more crucial ingredient in your B2B content strategy: flexibility. When (not if!), a specific approach is underperforming, don't hesitate to pivot and change direction. Remember, a B2B content strategy is just a roadmap – and there are always plenty of other paths that could lead straight to your goal!
Want more insights?
Subscribe to our weekly marketing tips and advice, delivered straight to your inbox.
Oops! We could not locate your form.
Want more? Here are some other blog posts you might be interested in.
As we approach the end of 2023, it's an opportune time to reflect on the year's digital marketing trends and speculate ...

In the dynamic realm of marketing, encountering a phase where your strategies cease to yield the desired results is not uncommon. ...

Being a Chief Marketing Officer (CMO) is no easy feat. As the head of a company's marketing department, you are responsible ...
For founders and growing companies
Get all the tips, stories and resources you didn't know you needed – straight to your email!