Entertaining, informative, educational? Yes, interactive content ticks all these boxes for marketers seeking stronger engagement. And today – thanks to low-cost do-it-yourself tools – it's never been easier to generate gripping interactive content.
However, user-friendly tools can make it even harder for content to catch the public's fancy, as torrents of data flow 24/7 across the world's screens. The tricky part is producing attention-grabbing content that showcases events, brands, products, and services to the right audiences at the right times.
What's so Important about Interactive Content?
Actively engaging with users in real-time, interactive content gets people involved with posts, ads, and messages. Sometimes presented in a gaming format, this may require answering questions, keying in information, indicating preferences, and signing up for benefits.
By getting consumers actively engaged, this type of content enhances brand reputations, with faster recognition, stronger customer loyalty, and higher conversion rates. It's a multifaceted approach to marketing that attracts links, which in turn boost SEO metrics.
Here are just some of the ways that interactive content can boost your brand:
43% of consumers prefer interactive videos, as it allows them to pick the information they view;
62% of B2B marketers are using interactive content already, to bolster multiple interactions with brands;
75% of marketers believe in nurturing leads through brand 'samples' in non-gated interactive content;
77% of marketers believe in the reusable value of interactive content, with repeat visits;
How Can I Measure Interactive Content?
Creating high-engagement posts need not be a complicated task. Although specific tools can steer you through this process, the most important factor is how you eager are to help your audience. The impacts of this approach can be analyzed in many different ways, depending on your broader brand strategy. Here are some possible metrics:
Number of shares
Number of likes
Number of signups or leads
Number of conversions
Number of sessions
Number of backlinks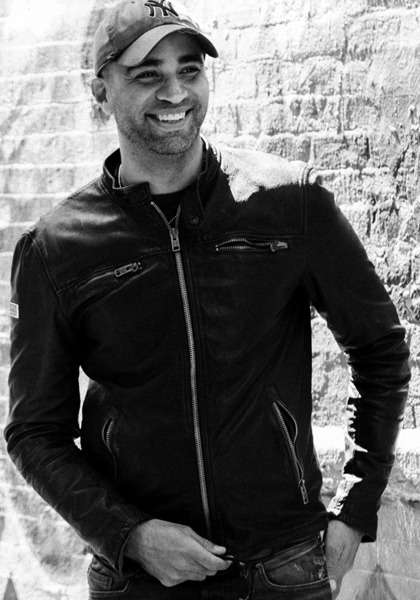 See how Transmyt can drive massive amounts of growth for your business.
SEO – Unlock massive amounts of traffic.

Content Marketing – Our team creates engaging content that will get shared + attract customers.

Paid Media – Effective paid strategies with clear ROI.

Website Development – Cutting-edge technology platforms.
What's The Most Appealing Interactive Content?
The quickest way to identify new aspects that are ripe for interactive content is to search for a core keyword, and then check for engagement by content types. This shows which formats each target audience prefers: For B2B marketing, the interactive content that attracts the most likes often involves maps, case studies, white papers, timelines, and annual updates.
For consumers, quizzes, free calculators (loans, insurance, calories etic), and interactive visuals are winners, together with podcasts, sliders, and how-to videos.
What's the Most Cost-Effective Interactive Content?
There's no one-size-fits-all solution for interactive content, as audiences vary so widely. Trim formats that appeal to busy B2B managers are very different from the fun and fantasy appealing to B2C audiences, especially in younger age brackets. Here are five of the main options:
Quizzes are found everywhere (particularly on Facebook). A fast and easy way of pumping up engagement, quizzes are quick and cheap to produce, in a huge range of detail. Easy and fun to share, they make people feel heard and validated. However, Facebook's 2017 algorithm shift towards prioritizing news has undermined quiz engagement over the past few years.
Calculators and practical tools can drive high levels of engagement, sharing, and linking. Although taking more time to develop than other options, the long-term effects are positive, for content that is both practical and useful. In fact, engagement with calculator content far outstrips the number of articles and posts, with impressive metrics
Maps are great visual aids for adding value to content, especially when they're interactive. For B2B audiences, they add credibility, particularly when drawn from reputable sources. The trick here is to connect these eye-catching visuals to topics of interest to target readers: wildfires may affect commodity prices; rising sea levels could leave coastal cities uninhabitable.
Games are perhaps the most irresistible format for interactive content. Many companies with Gen Z and even Millennial audiences are plunging into the untapped seas of possibilities offered by platforms such as Roblox, Fortnite, and the Metaverse. Great for building a buzz on social media, gaming is an innovative solution for issues ranging from staff training to product launches.
Webinars may be one-way channels in terms of conveying information, but smart hosts make sure that post-presentation Q&A sessions are interactive. By accepting life questions from attendees, with speakers responding in real-time, interactive sessions build up engagement by providing real-time responses to real-life concerns, often over remote conferencing platforms such as Zoom or GoToWebinar.
Takeaway: In today's competitive world, static content is lagging behind, no matter how informative. Instead, eye-catching presentations offer businesses unique opportunities to build up competitive advantages.
Want more? Here are some other blog posts you might be interested in.
As we approach the end of 2023, it's an opportune time to reflect on the year's digital marketing trends and speculate ...

In the dynamic realm of marketing, encountering a phase where your strategies cease to yield the desired results is not uncommon. ...

Being a Chief Marketing Officer (CMO) is no easy feat. As the head of a company's marketing department, you are responsible ...
For founders and growing companies
Get all the tips, stories and resources you didn't know you needed – straight to your email!