Turning traditional marketing techniques upside down, Account-Based Marketing (ABM) targets specific companies at the very start of the sales process. This contrasts with the traditional scattershot approach used for decades by traditional advertising: reach out to thousands of readers in the hopes that some are potential (if poor quality) leads, and a few might become paying customers.
Replacing Spray & Pray with Land & Expand
Reflecting a complete 180 degree turn in priorities, account-based marketing requires a different strategy – and with a switch in tactics as well. Here are three key differences between traditional and account-based marketing.
Instead of: 
Attracting visitors to your website and persuading them to complete forms… Nurturing them with automated emails at regular intervals… Selecting target companies and pushing for further contacts …
IDENTIFY
Target companies
ENGAGE
Them through personalized campaigns
BUILD
Firm relationships that open up fresh opportunities
Advantages of an Account-Based Marketing Strategy
Many companies are swiveling towards this innovative approach, as they become more aware of its benefits. They include:
Higher ROI, with well-defined targets for each campaign, for easy touchpoint tracking;
Stronger customer relationships build trust and strengthen brand reputation;
Seamless alignment between sales and marketing, with better feedback and more insights;
Shorter sales cycles through focusing on high-quality leads;
Fewer wasted resources, with time and money allocated only to actions likely to deliver real value;
Tightly-focused content that resonates with decision-makers.
Developing an ABM strategy
First, the sales and marketing departments must work closely together, defining the companies that form their target markets. Based on a combination of qualitative information and quantifiable data, they compile a 'dream customers' list.
Then it's time to dive deep into each target company, identifying decision-makers and key players in their organisational structures. This is where that human touch comes into play, underpinning relationships that are based on confidence and intimacy.
Hot tip: annual reports, newspaper clippings and LinkedIn are prime sources of trustworthy information.
Next, map out and document a personalized content strategy for each of these targets, together with a measurement and development plan, setting the KPIs for each ABM campaign and defining how they will be measured. These metrics should show how many people are engaging with your brand in each target company, through which touchpoints, and how this affects revenues from these customers.
Then select the best channels for each placement, while ensuring organisational consistency. Don't forget to crosscheck each release to avoid sending mixed messages, particularly with personalized content.
Hot tip: templated content is easy to personalize, while streamlining content production.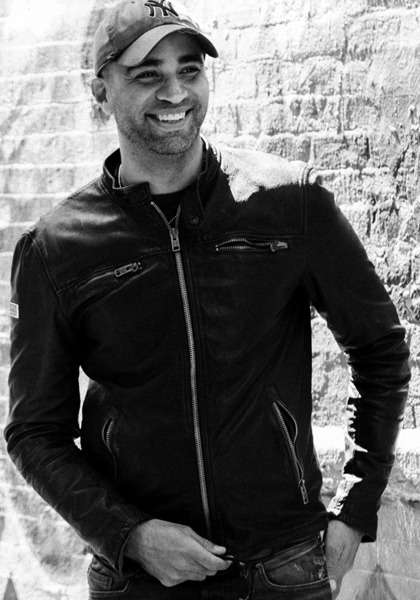 See how Transmyt can drive massive amounts of growth for your business.
SEO – Unlock massive amounts of traffic.

Content Marketing – Our team creates engaging content that will get shared + attract customers.

Paid Media – Effective paid strategies with clear ROI.

Website Development – Cutting edge technology platforms.
Picking the Best ABM Software for Your Company 
After all these explanations and tips, it's time to explore the dynamic ABM market. Some of the players in this field include HubSpot, Drift, Pardot, Terminus, Marketo, and Pipedrive.
With this major shift in how companies are reaching out to potential and current customers, software developers have been releasing some incredibly efficient tools – and one of them is perfectly matched to your ABM needs and marketing budget.
Make Sales Success Inevitable With Pipedrive. 14 Days Free Trial, No Credit Card Required. Full of Features That Help You Prioritize Deals, Track Performance & Predict Revenue. Simple Pricing. User Friendly UI. Customer Service Award'20. Simple Data Import/Export.
The trick is deciding which one! However, several key features are a must:
Account-based advertising ensures that personalized display ads engage decision-makers and key players in target companies;
Account-based reporting includes metrics at the individual account level, so campaigns can be fine-tuned through performance data inflows;
Real-time engagement data show how targets engage with your brand, so your marketing team can prioritize leads immediately, with fast delivery of customized messages;
Centralized data ensures that marketing, sales, and customer service staff build out the same picture of the target account, through full access to customer information.
Co-operative Teamwork instead of Sales Stars
Much more than just a cool new trend, Account-Based Marketing is a proven way of bumping sales up to the next level. And it seems to be morphing into an industry standard for major B2B sales companies. In fact, its implementation has led to amazing increases of up to 75% in annual contract values.
However, this requires a massive shift in corporate culture, as systems based on key account managers lie solely on their shoulders, as the people handling all communications with target accounts. In contrast, account-based sales systems share out the responsibility of the customer relationships among everyone working on each specific account.
Using the ABM approach, KAMs are blended into teams with other marketing and sales development specialists. This opens up opportunities for holistic growth through seamlessly integrated efforts. Adopting an account team model that shares account management out among multiple members with different skills enhances the effectiveness of account-based activities, with lower risks and less stress for key account managers.
These team members could include an account-based marketing content and distribution specialist; a sales development rep for closer one-on-one contacts; and input from support staff already working with the target company.
Mapping Target Stakeholders through standing in their shoes
With the target accounts lined up and the team lined up, it's time to map specific target stakeholders. Based on all the information keyed into the CRM database, key account managers and ABM teams should discuss which divisions, business areas, and even specific units would benefit most from the goods or services they are selling.
The trick here is to slip into decision-makers' mindsets. What are their pain points, and how can they be eased? Which of their needs is the most pressing? And don't forget the personal side: what are their interests? What do they enjoy? This makes it easy to shortlist the specific business units and individual stakeholders, customising messages that will grab their attention.
Creating a Content Strategy
No matter how creative it may be, all content must convey the same underlying message across all channels: social media, emails, messages, and landing pages. Check out other customers in the same field and see what works for them. Then draw up a customer-specific value proposition and decide on the key message for each account.
Feed every detail into the CRM database and keep the account team updated regularly. For the best results, content should be steered by earlier input and tweaked constantly, building up stronger links and getting to know prospects and customers at the personal level.
Pre-Flight Check-Up
So you've got your targets lined up, and your ABM strategy defined. Your software solution is installed, your target stakeholders defined, and your team is well trained and primed for take-off. But before launching your first ABM campaign, run through this checklist, as a last-minute precaution:
Is your target account list accurate?
Is your marketing team fully trained and raring to go?
Are you ready and willing to explore new channels?
Does your budget have a little wiggle room, just in case?
Is your ABM software tailored to your current and future business needs?
Are there any technology gaps that need bridging or updating?
How will you measure and demonstrate success?
Ready for action 
With sales and marketing working closely together and your ABM campaign ready to launch, sales will soon be rising, buoyed largely by higher average deals. Interestingly, a recent study showed that 91% of ABM users posted larger average deals, with 25% reporting increases of 50% or more. A zero-waste, high-ROI approach to marketing, ABM boosts revenues by up to 30% – the metrics don't lie!
Want more insights?
Subscribe to our weekly marketing tips and advice, delivered straight to your inbox.
Oops! We could not locate your form.
Want more? Here are some other blog posts you might be interested in.
As we approach the end of 2023, it's an opportune time to reflect on the year's digital marketing trends and speculate ...

In the dynamic realm of marketing, encountering a phase where your strategies cease to yield the desired results is not uncommon. ...

Being a Chief Marketing Officer (CMO) is no easy feat. As the head of a company's marketing department, you are responsible ...
For founders and growing companies
Get all the tips, stories and resources you didn't know you needed – straight to your email!