For most buyers, the main advantages of online shopping are comfort, comparisons, and convenience. However, recent surveys show that online merchants may be losing a massive 75% (or more!) of their potential sales to abandoned carts.
Weekends are even worse: on Fridays, Saturdays, and Sundays, cart abandonment rates may reach almost 90%. Although completion rates hover between 12% and 15% on computers and tablets, they drop to only 8% on cell phones.
Why Are Shopping Carts Abandoned So Frequently?
Research shows that the three most common causes of cart abandonment are:
unexpected shipping costs or other fees, which undermines transparency;
payment security, as buyers must key in financial information; and
creating a new account, which takes time and involves sensitive personal data..
However, there are plenty of easy-to-implement strategies that help merchants lower their cart abandonment rates. Better still, many of them are low or even no cost.
Defining Customer Categories
Although there are five main categories of Internet shoppers, only one type is ready to buy straight away, when invited back to an abandoned cart So dealing successfully with these hesitant buyers requires specialized approaches that are tailored to the specific needs of each kind of shopper:
Top Quality: these discerning consumers appreciate full specifications and detailed descriptions, complete with high-quality photos, videos, and explanatory infographics;

Latest Model: thirsty for innovation and determined to stay ahead of the pack, these early adopters want detailed but easily understandable information on cutting-edge upgrades and improvements;

Best Price: looking for value, these buyers want added benefits, bargain bundles, and discounts, so consider a future that allows them to shortlist their preferences and compare them in a table;

Fitting In:

eager to belong, these status-conscious buyers will pay premiums for exclusivity and distinctiveness, signaling that they are part of a brand family and happily flaunting the benefits;

Decided: speed is a key factor for these consumers, who already know what they want and respond well to time-sensitive offers undercutting market prices, particularly with one-click purchasing processes.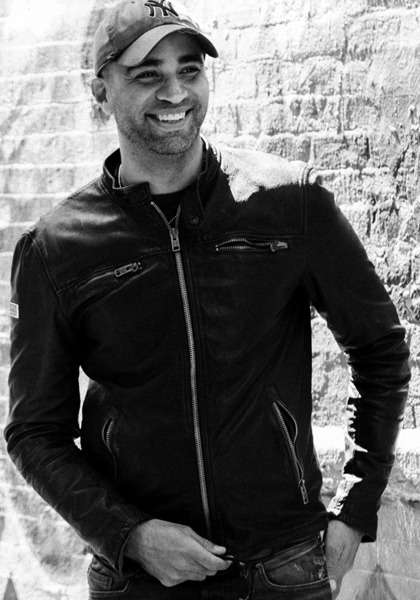 See how Transmyt can drive massive amounts of growth for your business.
SEO – Unlock massive amounts of traffic.

Content Marketing – Our team creates engaging content that will get shared + attract customers.

Paid Media – Effective paid strategies with clear ROI.

Website Development – Cutting edge technology platforms.
Streamlined Sales Funnels Lessen Cart Abandonment
The path from casual visitor to conversion is complex and strewn with pitfalls. Experienced digital marketers are familiar with strategies smoothing the way to that vital BUY NOW! button for all kinds of consumers. Here's a generous selection of tweaks and techniques that help merchants boost their revenues by ushering visitors smoothly through sales funnels.
Be upfront about additional fees and surcharges, particularly shipping costs, which are the main (62%) reason for cart abandonment among disgruntled shoppers;

Keep pricing systems simple, with multiple payment options tailored to target income groups and their settlement preferences;
For larger tickets and more items in each cart, ensure that buyers can switch seamlessly between cart and store, changing merchandise easily and saving automatically after each alteration;

Avoid confusing prospective buyers through distracting offers or diversions as they progress through the conversion funnel, instead providing them with clear directions and compelling CTAs;

Optimize load times for every page on your website, keeping bounce rates low through instant responses, with less irritation for potential buyers in a hurry – conversion rates drop by an eye-watering 7% for every second of delay;

Display quickly identifiable thumbnail images of products throughout the entire purchasing process, together with quantities, shipping costs, and delivery periods;

Spruce up checkout pages with strong CTAs (including a guest checkout option), thumbnail images of in-cart products, and a three or five point purchase progress indicator for added reassurance;

Add a cordial message and a spinning wait cursor to the screen while contacts are being made with outside institutions, reassuring buyers that their purchases are being processed;

Attract repeat customers through one-click shopping (and with less time for second thoughts!), backed by solid security and pre-authorized cards that ensure fast and easy purchases.
Building Trust Reduces Cart Abandonment
When a buyer engages with a trusted brand, the chances of abandonment drop significantly. Here are some easy ways to pump up consumer confidence during the purchasing process:
Nothing says trustworthy more than an automatic money-back warranty with no questions asked, so highlight customer-friendly return policies;

Display contact information and customer care channels at the foot of every page, assuring hesitant buyers that after-sales services are easily available, if needed;

Use transaction forms to establish trust, particularly through prominent security logos that are easily recognized as dependable by potential buyers, even online shopping newbies;

Live chats are a great way to underpin confidence among consumers, providing routine information 24/7 through AI, with fast individual responses to more complex queries;

Positive reviews and testimonials offer living proof that closing a deal with you is a smart move, so scatter them abundantly throughout your website and include them in campaigns for added credibility;

Multiple payment options (like credit cards, settlement platforms, and mobile wallets) show that reputable financial institutions already trust your business – so buyers can feel confident too.
What now? Effective Responses to Cart Abandonment
This is the perfect time for FOMO marketing, as the fear of missing out is a powerful driver of second-thoughts purchases. Smart merchants reach out to missed-chance buyers through customized remarketing efforts that include flash sales with countdown timers, personalized emails, social media reminders, and ads.
Other useful post-abandonment steps include:
adding value (through fast shipping, coupons, etc) as incentives to complete their purchase straight away, seeking commitment and roping in comparative price shoppers eager for bargains;

lightening the tone of error messages, keeping them friendly, helpful and even slightly humorous, testing to make sure that they are clear and portray your customer services as approachable and responsive;

identifying leaks, friction points and stumbling blocks along conversion pathways, by auditing the ways in which visitors move through your website to the checkout page and its procedures.
They're This Close: Cart Abandonment Takeaways
On average, almost eight out of ten online buyers start to load up a cart but then drop out before completing checkout. This means that any reduction in cart abandonment has positive effects on your bottom line.
Implementing even a few of these suggestions immediately (and making plans to introduce other strategies over the longer term) is a quick way to step up conversions. So get to know your visitors, and ensure that they enjoy their time on your website – because unforgettable user experiences are the best way of keeping consumers loyal, drawing them back to your website time and time again.
Want more insights?
Subscribe to our weekly marketing tips and advice, delivered straight to your inbox.
Oops! We could not locate your form.
Want more? Here are some other blog posts you might be interested in.
Having 22+ years as a founder, agency head, and CMO, I've learned repeatedly that marketing management must consistently ask and answer ...

In this digital era, we stand at the forefront of a technological revolution, witnessing the incredible potential of artificial intelligence (AI) ...

If you're in the business world, you're probably no stranger to acronyms. But when it comes to MQL and SQL, understanding ...
For founders and growing companies
Get all the tips, stories and resources you didn't know you needed – straight to your email!