Conversions come in all shapes and sizes, from micro (following you on social media) to macro (making a sale). Intermediate steps include signing up for a newsletter or booking a demo – and all of them are valuable parts of your website conversion strategies.
A well-designed website is packed with almost imperceptible micro-conversions, gently nudging visitors to click on that all-important BUY NOW button. These mini-steps ensure a continuous stream of customers flowing through your sales funnel.
However, even high web traffic is not enough to underpin a successful business. There are two big red flags to watch out for here, despite a steady stream of visitors:
Few micro and macro-conversions, hinting at a leaky sales funnel with uninspiring or poorly positioned CTAs;

Plenty of micro-conversions, but sparse macro-conversions at the end of the funnel, reflecting customer interest but weak closings.
Spend Smarter
There are many reasons why website visitors fail to take action. Although more eyeballs on your business seem like a good thing, when they fail to convert into sales, your marketing dollars are going straight down the drain.
That's why Conversion Rate Optimization (CRO) is so crucial. Here are a few points to ponder:
Loading time: anything longer than two seconds is rated as sluggish, with higher bounce rates and fewer conversions;
Placement: when CTAs aren't conveniently to hand, viewers lose interest and click rates drop fast;
Speed: the average Internet user's attention span has almost halved, dropping from an already-brief twelve seconds to a scanty seven seconds, so websites must keep pace;
Design: guesswork is never a good conversion strategy, particularly with no system for measuring what works – and what doesn't!
Best Website Practices
Landing and product page loading speeds can tip the scales in your favor. Among the top SEO ranking factors, they are also major influences on user experiences. Surveys show that pages loading in less than a second have conversion rates that are more than twice as high as pages that take five seconds or longer to load. Here are a host of hot tips for boosting site and page loading speeds:
Create templates for images (like buttons and icons) that are used frequently on your site, using CSS sprites to combine them into a single large image that loads all at once;
Optimize images through an amp like Photoshop that allows you to control the quality;
Compress files larger than 150 bytes through an app like Gzip, for more compact CSS, HTML, and JavaScript files.
Leverage browser caching to avoid reloading entire pages (images, stylesheets etc.) when visitors return to your site;
Reduce redirects to other pages, cutting back on time waiting for completion of the HTTP request-response cycle;
Streamline HTML, JavaScript, and CSS by eliminating unnecessary characters like commas, spaces, formatting, and unused code and code comments;
Prune your form fields to the absolute minimum, remove other distractions that divert attention away from your brand;
Boost server response time by removing performance bottlenecks (sluggish database queries, limited memory, and slow routines), aiming at a time to the first byte of less than 200ms;

Track more frequently

to refine content and upgrade messages, with more dynamic CTAs;
Use heat mapping to discover hotspots where visitors click frequently and learn why, for more accurate message and button placement;
Content delivery networks offer faster and more reliable access by storing copies of your website at multiple data centers that are geographically scattered;

Upgrade hosting facilities

for added bandwidth that can handle more sophisticated apps, with heavier traffic flows, better security, and plenty of room for growth;
Use tools (like NitroPack) that speed up caching and compression, for a leaner build with faster site speeds;
Pinpoint top landing pages (through an app like Moz Pro), focusing on the 20% of your website that gives the first impression of your brand
Access in-depth data on your website's performance through Google Lighthouse;
Learn more about visitors through Google Consumer Surveys, without the hassle of recruiting respondents or tabulating results;

Poll your visitors live

through a pop-up window on your website, with eye-opening reports provided by Qualaroo;
Test out innovative concepts and even outrageous ideas by running A/B tests using Google Optimize.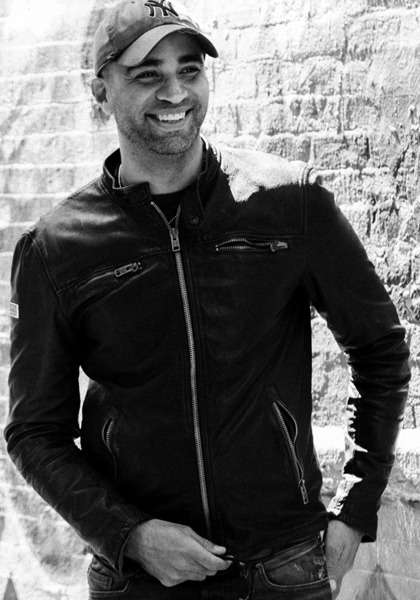 See how Transmyt can drive massive amounts of growth for your business.
SEO – Unlock massive amounts of traffic.

Content Marketing – Our team creates engaging content that will get shared + attract customers.

Paid Media – Effective paid strategies with clear ROI.

Website Development – Cutting-edge technology platforms.
How to Stand out from the Crowd
Worldwide, there are currently almost 1.9 billion websites – and counting! So how can you stand out from the crowd? Although this seems an almost impossible task, there are plenty of budget-friendly ways of making your site memorable.
With over 6.5 billion smartphones in use, making your site mobile-friendly is a no-brainer. But with smaller screens, strong visuals become even more important. Make sure your logo is easily recognizable, even in mini-formats like favicons on search engine results pages.
If you feel full-screen pop-ups are too intrusive for your public, think about displaying offers and announcements through laid-back hello bars. Another option that is more discreet but also SEO-friendly,  exit overlays get your takeaway messages across effectively.
Videos add life and interest to any website, together with testimonials and reviews. And for instant customer satisfaction (and data collection) think about building a user-friendly live chat function.
 Metrics Really Do Matter
Measuring your page speed is easy, with Google's PageSpeed Insights. This analytic provides data on two major speed metrics: DOMContentLoaded (DCL) and First Contentful Paint (FCP), with the PageSpeed Insights Speed Score including information from the Chrome User Experience Report (CrUX).
In fact, experienced digital marketers believe that Google uses site speed (and thus page speed) as a major signal for its page ranking algorithm. There are also indications that Google might be measuring page speed by the time to the first byte.
Treat Your Website like Your Car
Just like your automobile, your website needs constant tweaking to keep it purring along smoothly. A monthly check through Google Analytics shows you what's working well and what needs attention.
Monitoring response times and availability is fast (and free!) through Pingdom. Every moment your website is offline, you're missing out on the chance of a conversion, while also giving a bad impression of unreliability. And that's not a good look for any brand!
Boost Conversion Rates Before Pumping up Traffic
Research shows that websites have only 50 milliseconds to make a first impression – so it had better be great! Harsh colors, a messy layout, or vague content will have visitors scurrying off in droves to more inviting options. This is why experienced marketers recommend their clients to improve their website conversion rates before spending money on attracting more traffic.
With a host of digital marketing tools at your fingertips, there's no excuse for not trying everything. Remember: even negative feedback is valuable, steering you along the narrow path of consumer preferences. That's why it's so important to measure every tweak, discovering what really appeals to your specific public.
Want more? Here are some other blog posts you might be interested in.
As we approach the end of 2023, it's an opportune time to reflect on the year's digital marketing trends and speculate ...

In the dynamic realm of marketing, encountering a phase where your strategies cease to yield the desired results is not uncommon. ...

Being a Chief Marketing Officer (CMO) is no easy feat. As the head of a company's marketing department, you are responsible ...
For founders and growing companies
Get all the tips, stories and resources you didn't know you needed – straight to your email!