Basically, two sides of the same marketing technique, SEO is most effective when both approaches are used. This is because Google looks at ranking factors that are found both on and off your pages. Under some circumstances, it can be a good idea to concentrate on just one of these types of SEO – but certainly not all the time. Here's the difference between on-page and off-page SEO:
On-Page SEO is outbound, focused on the SEO factors featured on a page, and usually designed to step up search engine rankings by expanding its content through references to related but subsidiary topics; it includes HTML source codes and optimizations of visible content;
Off-Page SEO is inbound, focused on the SEO factors that are not on the page, such as backlinks (particularly with new websites that link to your competitors) that boost search engine rankings (which can also be earned organically).
What Are The Factors Affecting On-Page SEO?
Outsiders know little about how Google's mysterious algorithms work. However, experience indicates that originality and accuracy are two major content parameters underpinned by clean designs and fast loading speeds. Here are some other on-page SEO factors:
Search Intent is arguably the strongest ranking factor for on-page SEO, pinpointing what searchers want, analyzing specific queries, and identifying search intent factors for faster and more accurate search page listings;
Optimized Content for search intent is a major traffic driver to your website, with the higher scores for accurately identifying what kind of content is sought: Type (product page, blog post, FAQ?); Format (reviews, white papers, specifications?); Angle: the selling point of each content item (price, quality, delivery, etc.);
URL Optimization should focus on users (attracting clicks) rather than SERPS, as they carry little weight for ranking websites. They should be easy for searchers to understand, starting with a reassuring https:// and indicating exactly where they lead, avoiding long and complex nested structures;
Page Titles should be intriguing and informative, with a seamlessly inserted keyword attracting search bots while piquing user interest through glimpses of your data-rich content. Conciseness is a core factor here, as anything over sixty characters may get truncated or even rewritten by Google;
Outbound Links lead to content (preferably both interesting and authoritative) that is not on your website. Although not a search engine ranking factor, they enhance credibility through citations of reputable sources, underscoring the expertise, authoritativeness, and trustworthiness of your content, aligned with EAT search quality guidelines;
Internal Links are ranking factors that should always be used for new content and can enrich existing pages, preferably through a content hub. While establishing link equity among pages, they also offer a crawl path to target pages, with faster loading times;
Schema Markup code helps search engines understand your content faster, with higher SERP representation. Similar to meta tags, schema markups drive more traffic to your website by spotlighting data-rich snippets, with clickthrough rates that often outstrip regular search results;
User Experience is a key factor in website design, with user-friendly interfaces and fast-loading pages, preferably with uncluttered but similar layouts for easy browsing, optimized for mobile access (yes, it's a ranking factor), and free from intrusive pop-ups.
Meta Descriptions might not be ranking factors, but these brief (no more than 920 px) certainly have an impact on click-through rates, as they appear on the SERPS just under the page title. This is why they must be relevant but unique to each page, enticing searchers to click on them through compelling descriptions while carefully avoiding reputation-destroying clickbait traps.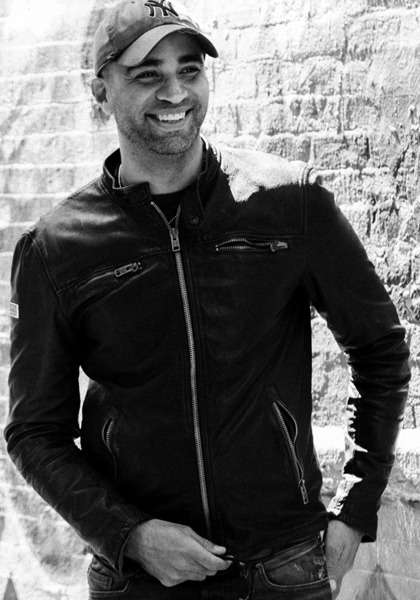 See how Transmyt can drive massive amounts of growth for your business.
SEO – Unlock massive amounts of traffic.

Content Marketing – Our team creates engaging content that will get shared + attract customers.

Paid Media – Effective paid strategies with clear ROI.

Website Development – Cutting-edge technology platforms.
What Are The Factors Affecting Off-Page SEO?
Although reviews obviously affect businesses both positively and negatively in terms of their customers, it seems unlikely that Google is going to weigh all the millions of customer comments uploaded each day. However, there are two other off-page factors targeted by search bots:
Backlinks play a major role in Google's PageRank formula, which measures page value by the number and quality of other pages that link to it, with more backlinks from unique, authoritative, and relevant websites boosting the chances of SERPs that outperform the competition;
NAP Citations display the name, address, and phone number of a business and should be checked regularly for accuracy. Crucial for organic search results listing nearby businesses in local directories, credibility is enhanced when registered with major players like Yelp, Facebook, Google Business Profile, Apple Maps, and Bing Places.
Takeaway: Users (and thus bots) recognize and appreciate high-value content and recommend these sources to friends. At the same time, this organic word-of-mouth publicity builds up your website's reputation with Google, which actively seeks out problem-solving content that is original, informative, and well written.
Want more? Here are some other blog posts you might be interested in.
Having 22+ years as a founder, agency head, and CMO, I've learned repeatedly that marketing management must consistently ask and answer ...

In this digital era, we stand at the forefront of a technological revolution, witnessing the incredible potential of artificial intelligence (AI) ...

If you're in the business world, you're probably no stranger to acronyms. But when it comes to MQL and SQL, understanding ...
For founders and growing companies
Get all the tips, stories and resources you didn't know you needed – straight to your email!