Love it or loathe it, email is still king of the low-cost digital marketing toolbox. But there's a lot of chaff that recipients must sift through each day, let alone actually open. So what are the magic words that persuade overwhelmed addressees to actually read (and maybe even respond to) a message?
Eye-catching subject lines are vital, because they're the first thing that appears when an email arrives. A clever, catchy subject grabs a recipient's attention and entices them to open and read the message. In contrast, a weak subject line often leads to the message being deleted before it's even opened.
How Has Email Survived for So Long?
A dinosaur in IT terms, the most primitive forms of email date back over half a century. The first spam — later defined as "irrelevant or inappropriate messages sent on the Internet to a large number of newsgroups or users" — was sent in 1978. It purportedly earned US$13 million in sales. But by 1998, spam was added to the Oxford dictionary,  as junk email had become a universal problem.
In contrast to the Roaring 90s, when spammers (and scammers) seemed unbeatable, digital privacy rights and laws now prevail. Today, people no longer read every email the minute it arrives, because we're all getting streams of them flooding in every day. Marketers must now remember that messages ending up in spam folders are wasted efforts that will never get opened. Left for too long, they start to undermine your sender scores.
Reinventing Higher-Value Email for Today's Consumers
Nevertheless, it's clear that these messages still feature heavily in consumers' daily lives, despite the growing popularity of communication tools and top messaging apps like Slack, Discord, and WhatsApp, Although many experts have been predicting the demise of email for decades, it's still surviving, and even thriving.
Today's inboxes seem to be morphing into message archives, packed with longer-term attachments that need not be opened now, but will be useful someday. This includes receipts, warranties, booking confirmations, and other documentation. When a recipient needs to find these messages (often in a hurry), they should be easy to identify by sender name and subject line. It's also a smart way of enhancing brand awareness.
Effective email subject lines can boost open rates and engagement. They're another step towards a desired outcome: a sale, a response, or simply building relationships with current and future customers.
However, many email apps use subject line filters to decide whether an email is sent to the inbox or siphoned off as spam. So subject lines that are too vague, too long, or too sales-driven can mean that messages may never even reach the addressee's eyes.
Expert marketers know that subject lines have the heaviest impacts on open rates. This is the first impression of the message content, triggering instant read-or-keep-or-bin decisions.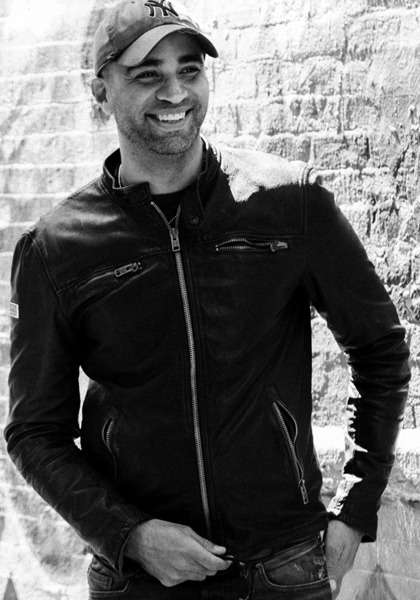 See how Transmyt can drive massive amounts of growth for your business.
SEO – Unlock massive amounts of traffic.

Content Marketing – Our team creates engaging content that will get shared + attract customers.

Paid Media – Effective paid strategies with clear ROI.

Website Development – Cutting-edge technology platforms.
Will Email Remain an Effective Marketing Tool?
While there are many different ways to reach customers in today's digital world, email remains a reliable and effective way to communicate with them directly. Its many benefits include being:
cost-effective, compared to other marketing methods, such as direct mail or paid advertising;
easy to personalize, segmenting audiences quickly and sending targeted messages that appeal to individual interests and needs;
accurate to measure, with instant tracking of open rates, click-through rates, and other key metrics that gauge campaign effectiveness;
simple to automate, with pre-scheduled blasts allowing round-the-clock campaigns across time zones, saving time and effort;
optimizable for mobile viewing, ensuring messages reach their audiences quickly wherever they are, as most people now check their inboxes on mobile devices.
Hot Tips on Attention-Grabbing Email Subject Lines
The competition for eyeballs is fiercer than ever, as recipients now glance over dozens of messages in their inboxes multiple times a day. Your subject line is the first (and often the only) thing recipients see, so it's important to make sure every word is compelling.
Here are some hot tips for crafting more effective email subject lines.
DO:
Keep it short and sweet, because your topic description should be no more than fifty characters, as shorter subject lines perform better;
Be specific, by clearly and concisely conveying the purpose of your message, avoiding vague or generic words that provide no clear information;
Create urgency through language that builds a sense of scarcity, encouraging recipients to find out more about your message, particularly if it's customized;
Personalize your message by using the recipient's name and appealing to other individual interests, making the email more relevant;
A/B testing different subject lines with small groups of recipients shows which options perform best, providing valuable insights for fine-tuning subject lines across broader segments.
DON'T
Use emojis, unless you've thoroughly pre-tested reactions to these light-hearted mood communicators. Their meanings can be uncertain (prayer, thanks, or high five?) or even unsavory (never use fruit or veg emojis). This is why many expert marketers prefer to sidestep these cultural quicksands altogether, especially for international audiences.
Use spam trigger words or phrases that could cause your message to be red-flagged as junk mail, particularly oversellers like millions, miracle, 100%, amazing, and cash.
Takeaway:
Instead,  tell recipients briefly what they can achieve with your wares. Then include links in your email to explanations of how to achieve their goals.
Want more? Here are some other blog posts you might be interested in.
Having 22+ years as a founder, agency head, and CMO, I've learned repeatedly that marketing management must consistently ask and answer ...

In this digital era, we stand at the forefront of a technological revolution, witnessing the incredible potential of artificial intelligence (AI) ...

If you're in the business world, you're probably no stranger to acronyms. But when it comes to MQL and SQL, understanding ...
For founders and growing companies
Get all the tips, stories and resources you didn't know you needed – straight to your email!