There's no doubt that customer satisfaction and retention are major assets for any business. Regardless of size, steady streams of feedback from happy (and not-so-happy consumers) keep companies performing at their best.
In fact, feedback – which includes queries and complaints, as well as positive and negative reviews – is one of the most useful gizmos in the marketing toolbox. Expert marketers know how to convert these data inflows into targeted actions aimed at seizing opportunities or bridging gaps that might be invisible to management, focused largely on pruning costs while pumping up sales.
By establishing and monitoring high-value feedback channels, nimble brands keep pace with market trends, constantly upgrading their products and services to match consumer preferences. Just as leads convert to sales, feedback converts to actions that are just as important for that all-important bottom line.
The challenge faced by savvy marketers is how to turn negative comments (and the feelings they represent) into positive outcomes. There are many ways of tuning into consumer opinions, some of which are more effective than others. So here's a quick overview of the elements in a well-crafted CRM strategy, with a few DOs and DON'Ts on how to drive customer loyalty from fair to a forever fan of your brand.
Things you should DO in your quest for customer feedback:
DO use rating scales: the simplest form of quantitative feedback, a ten-point Likert scale makes minimal demands on customers, in terms of time and effort. A single question lets customers rate their experiences as a net promoter score: negative responses range from 0 to 6; 7 to 8 are neutral, while 9 and 10 are positive. If more questions are needed, five- or seven-point scales may get better responses. Due to its ease of completion, this approach often has a higher participation rate than more complex methods;

DO SMS surveys: another fast and easy feedback option, skimmable text messages have an amazingly high 98% open rate. Even more surprising, once a text is on screen, some 90% of these messages are answered within three minutes. Response rates like these are obviously predicated on brief questions with multiple choice answers requiring minimal investments of time, thought and effort by respondents;

DO monitor social media: like windows into people's minds, social media platforms – particularly Facebook, Twitter and Instagram – let companies eavesdrop on how people really feel, as they post and comment on their user experiences. Chatting with friends and acquaintances, people feel comfortable sharing their honest thoughts about a product, service, brand or organization – and this data is pure gold for upgrading product and service quality from good to great;

DO use Google Alerts

:

requiring no active input from the public, GA and other feedback monitoring services send notifications to your inbox whenever stipulated words – usually company, product and service names – are detected on consumer review sites, message boards and other platforms. A great way of obtaining brand insights without (sometimes irritating) interactions with customers, this subtle resource is a useful tool – and better still, GA is free!

DO use incentives: time is money, right? And everyone appreciates a gift. Rewarding consumers for their time and effort is an effective incentive for completing a questionnaire, responding to a survey or providing other kinds of feedback. Better still, rewards consisting of discounts, extra loyalty points or branded swag are great ways of building up goodwill for your brand;

DO focus on negatives: although hard to swallow, this is the most valuable kind of feedback, highlighting blind spots, unexpected gaps and unexplored opportunities. Difficult lessons are often the most valuable, sometimes reshaping corporate strategies or even opening up new fields of action.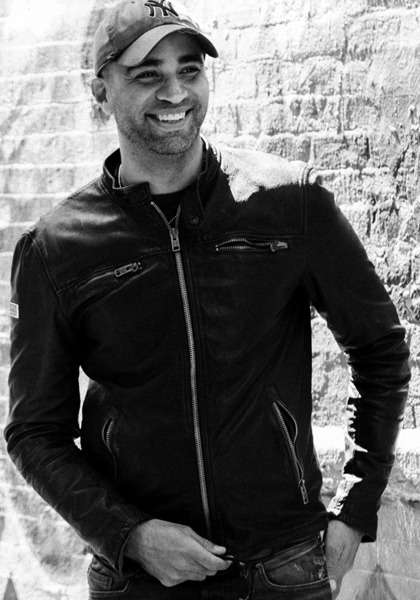 See how Transmyt can drive massive amounts of growth for your business.
SEO – Unlock massive amounts of traffic.

Content Marketing – Our team creates engaging content that will get shared + attract customers.

Paid Media – Effective paid strategies with clear ROI.

Website Development – Cutting edge technology platforms.
Now, here's what NOT to do when drawing up a customer feedback strategy:
DON'T ask unnecessary questions: if surveys are too complex and time-consuming, customers simply log out. So focus only on key details of customer experiences that actively help improve products or services. Remember, 60% of respondents are unwilling to participate in surveys lasting more than ten minutes;

DON'T ask open-ended questions: instead, probe specific aspects (what did you enjoy most/least about your experience?), and seek quantitative information through scaled scores (on a scale of 1 to 10, how would you rate your experience?);

DON'T probe for personal details: people may hesitate to provide information on their age, job, education and income, unless they feel comfortable and confident about data security at your company. Instead, ask them about their interests and how your goods and services add value to their lives;

DON'T rely only on emails: although an important feedback resource, emails have a depressingly low open rate of only 23%. Easy to implement, as customer addresses are already on file, email surveys should always be brief, with eye-catching subject lines, understand-at-a-glance graphics, and some kind of incentive: a coupon, discount, a free e-book are all good options;

DON'T delay responses: a fast (and usually automated) response with thanks is vital to any kind of feedback. Confirmation that a problem is being addressed helps soothe upset customers, particularly when action is promised within a specific number of days. Finally, a third contact makes sure there are no matters left outstanding that could lead to further negative comments.
Finally, here's a MAYBE suggestion that's more effective for larger customer bases:
MAYBE advanced customer segmentation is the best approach for your business. This means identifying your most valuable customers through customer feedback, reflected in high loyalty and engagement ratings. Quite logically, they have the highest future value – which is why you must keep them active by pursuing creative ways of stepping up their involvement with your brand.
Customers are people too
 No matter how finely their data is sliced and diced, customers are just regular people. This is why one of the most challenging exercises for even the smartest marketing team is simply to walk in the shoes of consumers, striving to understand their problems, preferences and perspectives.
The best way of doing this is to seek feedback through every available channel, articulating customer challenges and crafting effective solutions. By absorbing these insights and transforming them into actionable strategies, marketers lead the way towards long-term success for products, services and brands.
Want more insights?
Subscribe to our weekly marketing tips and advice, delivered straight to your inbox.
Oops! We could not locate your form.
Want more? Here are some other blog posts you might be interested in.
As we approach the end of 2023, it's an opportune time to reflect on the year's digital marketing trends and speculate ...

In the dynamic realm of marketing, encountering a phase where your strategies cease to yield the desired results is not uncommon. ...

Being a Chief Marketing Officer (CMO) is no easy feat. As the head of a company's marketing department, you are responsible ...
For founders and growing companies
Get all the tips, stories and resources you didn't know you needed – straight to your email!