Should I risk filiing in that form for a benefit? Or should I keep my personal data safe? Faced by millions of Internet users every day, this dilemma can be a headache for ambitious marketers.
Luckily enough, there are workarounds that keep customers confident while data inflows surge. Tools that let people unsubscribe easily mean customers feel in control of their own data.
But these tools sometimes fail to offer the feeling of control needed to trust brands and their data practices. When customers feel they're in control of their data, their trust rises too, together with their brand preference. However, the opposite is also true:
Upside:
Positive privacy experiences boost brand preference shares by over 40%;
Downside:
Poor privacy experiences are almost as devastating as data breaches.
 Brands must go Beyond Basics
That's why the privacy experiences offered by brands have to be really positive, building and creating transparency. This means explaining to each customer:
why their data is being collected;
what it will be used for; and
how it will enhance their customer experience.
 Keeping People in Control of their Data
The best way that brands help people feel in control of their data is by making sure every customer experience underscores the value of these seller-buyer relationships. When companies show they care about consumer concerns, individual confidence builds up steadily.
Here are four major marketing touchstones that should be underscored constantly:
Meaningful: Show what people get in return for sharing their data
Manageable: Provide tools for them to manage their privacy levels;
Memorable: Remind people what data they shared, why, and when;
Modifiable: Make it easy for people to update their data as needed.
Privacy Snowballs for Smart Marketing
 Tests show that the impact of bundling two (or even more) privacy practices lead to even more impressive outcomes. Although each of these touchstones is certainly effective alone, the effects on customer confidence are exponential, when used together.
As well as increasing customers' feelings of control over their data, a recent survey showed that combinations of data privacy practices also:
increase trust about providing personal data (+11%)
enhance positive emotional responses to ads (+27%)
boost the perceived relevance of ads (+11%)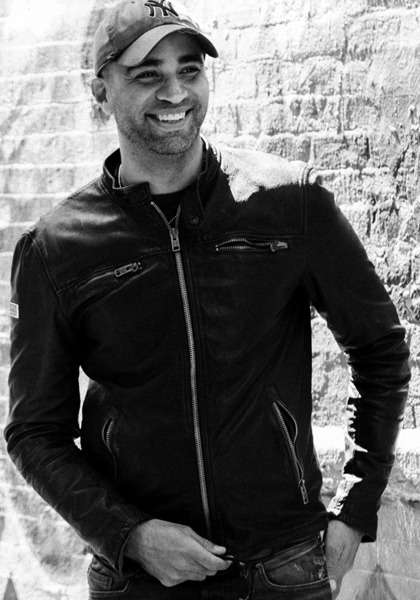 See how Transmyt can drive massive amounts of growth for your business.
SEO – Unlock massive amounts of traffic.

Content Marketing – Our team creates engaging content that will get shared + attract customers.

Paid Media – Effective paid strategies with clear ROI.

Website Development – Cutting-edge technology platforms.
Good Privacy Practices: Respect and Reassurance
Respect plus regular assurances go a long way towards keeping customers happy about uploading their data. There are countless ways of doings this, many industry-dependent and product-related. However, here are a few basic suggestions that cover almost all data-sharing situations:
Request consent to personalize your website for customers;
Offer benefits to customers agreeing to personalize your website;
Promise to safeguard customer data and not abuse this privilege;
invite visitors to pick their interests;
Ask how often they would like to be reminded of their privacy settings;
Send emails with privacy decision overviews;
Data Privacy Laws Worldwide
With data spanning the world instantly through borderless networks, data privacy has never been as important as it is today. Consequently, over 120 jurisdictions have enacted data privacy laws, with many others in the pipeline.
The toughest legislation was passed by Iceland in 2000, with specific opt-in consent required. China's Personal Information Protection Law (PIPL) was enacted November 2021, preceded by the Data Security Law (DSL). A surprisingly late arrival in the data protection corral is Switzerland, whose Data Protection Act (DPA) will enter into effect on September 1, 2023.
Data Privacy Laws in the USA
Most countries will probably have data privacy laws in place by 2025. A surprising laggard is the USA, where the American Data Privacy Protection Act (ADPPA) is still facing an uphill slog along a thorny legislative path.
One of the sticking points is that it will outrank data privacy legislation already solidly in place in many States. For instance, Connecticut's CTDPA and California's CPRA would need significant modification, in order to align with federal requirements on data privacy practices.
In Colorado, Utah, and Virginia, consumer privacy laws will be coming into effect in 2023. Meanwhile, Texas, New York, Pennsylvania, Washington, and several other states are moving steadily ahead with their own data privacy laws.
Building Trust by Upgrading Your Privacy Practices
Almost all companies have files bulging with personal information: names, addresses, identity, credit card, and social security numbers that identify customers, vendors and employees. Although vital, this sensitive data is not always properly protected by good security practices.
But skimping on data safeguards is never a good idea. This hard lesson has been learned by many corporate giants whose businesses are data-dependent, including JPMorgan Chase (2014), Yahoo (2016), and Facebook and Microsoft (both in 2021)
 Takeaway:
Given the immeasurable costs of security breaches, keeping personal data safe and under customer control is just plain common sense.
Want more? Here are some other blog posts you might be interested in.
Having 22+ years as a founder, agency head, and CMO, I've learned repeatedly that marketing management must consistently ask and answer ...

In this digital era, we stand at the forefront of a technological revolution, witnessing the incredible potential of artificial intelligence (AI) ...

If you're in the business world, you're probably no stranger to acronyms. But when it comes to MQL and SQL, understanding ...
For founders and growing companies
Get all the tips, stories and resources you didn't know you needed – straight to your email!