Despite years of global economic disruption – a pandemic, a war, a churning jobs market, and political turmoil – people still need food, shelter, clothing, healthcare, and education. However, the ways that they obtain them may well have changed forever.
That's why the relationship between robust data and ephemeral creativity is evolving at unparalleled speed. No longer mutually exclusive, these opposite poles of the marketing world are rapidly developing synergies underpinned by a common cause.
Linked by inventiveness, smart algorithms are a new creative activity, bridging the gap between spreadsheet and drawing board. Today, digital datasets are the winds beneath the wings of creative campaigns that hit their targets with ballistic accuracy.
Not All Insights Are Equal
Choosing the right audience is no easy task, even when steered by buyer profiles based on real-life data rather than mere assumptions (which are often skewed). Behavioral data must encompass specific groups of people, particularly in our digital world, where corporate belts are strapped a little tighter each year.
Audiences that are segmented into increasingly smaller campaign bites produce bigger bangs for their marketing budget bucks. That's why data is worth its weight in gold, fed into massive databases and massaged into consumer profiles.
Who are these archetypal purchasers?
What does their world look like today? Tomorrow?
What motivates them? What are their aspirations and ambitions?
What discourages them? What are their aches and anguishes?
What hurdles do they face? And how much will they pay for solutions?
Who do they listen to? Who do they believe? And why?
Data Are Bricks For Building Successful Campaigns
With consumers viewing blatant ad targeting as a risk to their privacy, Big Tech and lawmakers are painting new lines on the Internet marketing playing field. It's no secret that the digital data harvesting honeymoon's over.
After a steady stream of online frauds and data leaks undermined user confidence, consumers are taking back control over their personal information. Today, 142 countries have data protection laws in place, with almost half enacted since 2010.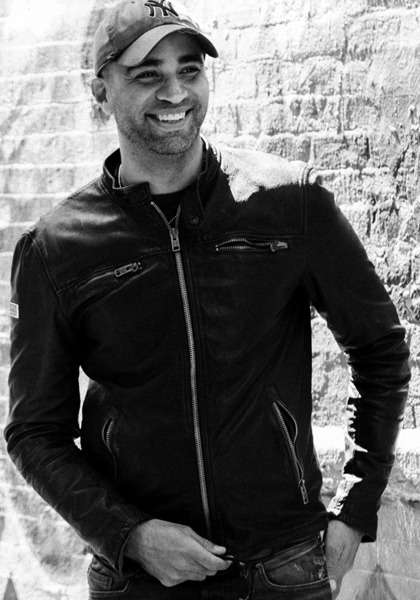 See how Transmyt can drive massive amounts of growth for your business.
SEO – Unlock massive amounts of traffic.

Content Marketing – Our team creates engaging content that will get shared + attract customers.

Paid Media – Effective paid strategies with clear ROI.

Website Development – Cutting-edge technology platforms.
As the Data Pipeline Dries Up …
Raising the data privacy bar even higher, Apple tightened up its privacy controls even more in April 2021 by limiting digital tracking capabilities for advertisers and allowing iPhone users to opt out of data sharing. Android also allows its users to turn off ad personalization through their Google accounts.
On a far larger scale, Chrome (with 63% of the global browser market) plans to phase out unpopular third-party tracking cookies by 2024 – years after they were blocked by other browsers, like Mozilla Firefox and Safari. So far, suggestions for effective replacements are thin on the ground, making this match between creativity and data even more important for the years ahead.
Thinking Long-Term, Acting Short-Term
With stock prices and shareholder satisfaction paced to quarterly results, many businesses fall into the trap of overreacting to clicks and shares. Because all this data is instantly available 24/7, it can be hard to hold back from knee-jerk reactions instead of looking further ahead to future results.
And as a marketing strategy, wait-and-see lacks pizzazz, especially in a world where attention spans are rapidly shortening to sub-goldfish levels. However, disciplined pauses for reflection may well lead to smarter decisions based on deeper-dive understandings of human behavior.
Doing More with Less
Until it's properly used, data lacks power, with a merely incipient worth. It's the creative use of this data that builds value, inspiring and guiding businesses along every stage of the sales funnel, from awareness and interest to assessment and engagement, completing actions, and finally, retention.
As sea changes sweep across the entire advertising landscape, relationships between brands and their agencies are being reimagined. New media are constantly appearing, opening up innovative opportunities that demand equally new skills and even more inventive approaches.
Creative Marketing Needs Solid Foundations
Successful campaigns are underpinned by common decisions on pinpointing the correct information and the most effective ways of using it. That's because data are bricks allowing creatives to construct cohesive narratives and deliver messages to the right recipients across multiple channels.
Digital brand experiences demand high levels of creative flair as companies rush to extend real-life activities into more imaginative fields. But even the most innovative virtual marketing actions need a solid underlay of data, making sure that they are talking to the right audience segment.
Takeaway: Even if the hot topics of the early 2020s – like the Metaverse and NFTs – fizzle out over time, other innovations will certainly replace them. Unlike personal data, there are no fetters on the creative spirit!
Want more? Here are some other blog posts you might be interested in.
As we approach the end of 2023, it's an opportune time to reflect on the year's digital marketing trends and speculate ...

In the dynamic realm of marketing, encountering a phase where your strategies cease to yield the desired results is not uncommon. ...

Being a Chief Marketing Officer (CMO) is no easy feat. As the head of a company's marketing department, you are responsible ...
For founders and growing companies
Get all the tips, stories and resources you didn't know you needed – straight to your email!