Sharper, shorter, and more inclusive. That's the marketing guideline for 2023, as companies and consumers continue to scramble for firmer footings in an unfamiliar world.
Still aftershocked by the pandemic, roiled by geopolitical tensions, and undermined by economic uncertainty, 2023 demands a tight focus on growth and even closer attention to consumer preferences.
This is the arena where businesses will be battling the twin threats of inflation and unemployment, naturally tightening consumer purse strings.
Limping but nevertheless alive, for many companies 2023 is a year of planning to thrive, rather than merely survive. This is why innovative strategies are urgently needed, fueled by generous dollops of inspiration and ingenuity and buttressed by data-based insights.
As many sectors are opting for leaner staffing as a way of keeping costs under control, here are some suggestions for how marketing managers can prove their worth:
Publicity Must Be Purposeful
As extreme weather events demonstrate the real-life effects of global warming in ever-shortening cycles, consumers are assigning higher priority to sustainability. They now expect organizations to back up their promises with actions, measuring their impacts on the environment and society.
And these expectations are reflected in their buying choices. Hammered by accusations of using slave labor in underdeveloped countries, many brands now highlight their fair trade policies and ethical production chains as corporate assets.
Sponsorships Can Backfire Both Ways
Businesses should always bear in mind that today's sports star spokesperson can easily headline the crime page tomorrow. And for celebs signing endorsement campaigns, in-depth research is vital, because all those bells and whistles can fall off even the shiniest start-ups.
Experienced marketers know that reputations are a two-way street, with stringent standards imposed on posterpeople and sponsors alike. Here's why:
unacceptable behavior by mouthpieces may tarnish brands (ask Adidas how it feels about losing a possible USD 650 million after dropping Kanye's Yeezy line like a hot tweet); and
unacceptable behavior by businesses can stain even squeaky-clean endorser reputations (ask Brady, Bündchen, Curry, et al how they feel about being sued for violating securities laws by soliciting crypto investments from naive investors).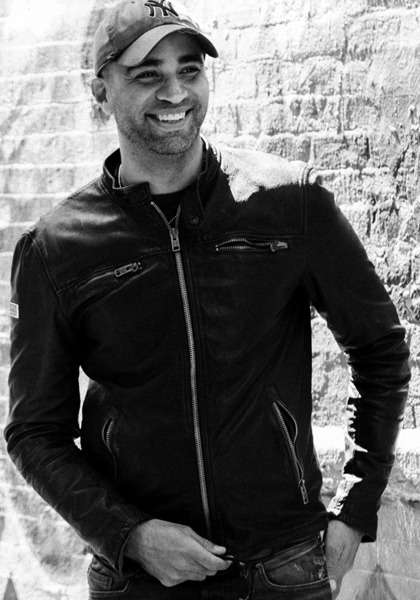 See how Transmyt can drive massive amounts of growth for your business.
SEO – Unlock massive amounts of traffic.

Content Marketing – Our team creates engaging content that will get shared + attract customers.

Paid Media – Effective paid strategies with clear ROI.

Website Development – Cutting-edge technology platforms.
Avoid the Purpose-Washing Backlash
The 'washing' metaphor has a long history, starting with 'whitewashing', which dates back to 16th century England. For centuries, it simply meant glossing over unpleasant facts; by the late 1990s, its racial implications had become explicit.
A decade later, 'greenwashing' rose to prominence, describing communications designed to burnish a company's environmental track record. More recent developments in the corporate world include 'pinkwashing' (emphasis on LGBTQ2++ rights) and 'veganwashing' (stressing support for animal rights). All are intended to characterize brands as progressive, tolerant, and inclusionary, thus appealing to key consumer markets.
Does 'Washing' Work?
The newest link in the 'washing' chain is 'sportswashing'. This is the latest marketing and PR ploy favored by some regimes attempting to upgrade their (abusive) reputations by attempting to associate their homelands with positive vibes, healthy activities, and beautiful people. Notable examples are the Olympics, the FIFA World Cup, and LIV golf.
The long-term outcomes are still uncertain: do the images of China, Qatar, and Saudi Arabia really shine any brighter? For marketers, the 'washing' option is a tool to be used with much care, always backed by well-publicized actions with solid metrics.
Media Planning Also Needs Inclusivity
Over the past decade, creative has made significant progress with inclusion – like Dove's Real Beauty campaign. Now it's time to extend the concept of inclusivity to media planning.
For marketers to truly connect with diverse audiences, they need to engage with consumers in the environments where they feel comfortable. That's because identity steers media choices, according to a 2022 Google survey.
People value content mirroring their own lives, and seek glimpses into the identities, passions, and values of others. Open platforms (like YouTube) play an expanding role in creating and distributing inclusive and representative content produced by diverse creative talents.
Run a Media Plan Audit in 2023
To an increasing extent, consumers are becoming aware of their power to name and shame media outlets that fail to encourage diversity and inclusion. This means that media placement choices are more important than ever.
Brands need to assess whether their channel mixes reach out across the full range of their target audiences, checking for potential exclusionary biases in keywords and topics. On the positive side, there's usually plenty of room for affirmative action that provides genuine support for under-represented communities and voices.
Takeaway: One thing's quite clear: brands showcasing diversity by championing underserved causes form deep links with their auditors – and that's a don't-miss opportunity for marketers in 2023.
Want more? Here are some other blog posts you might be interested in.
Having 22+ years as a founder, agency head, and CMO, I've learned repeatedly that marketing management must consistently ask and answer ...

In this digital era, we stand at the forefront of a technological revolution, witnessing the incredible potential of artificial intelligence (AI) ...

If you're in the business world, you're probably no stranger to acronyms. But when it comes to MQL and SQL, understanding ...
For founders and growing companies
Get all the tips, stories and resources you didn't know you needed – straight to your email!