They most certainly do! The cornerstones of any international campaign, national cultures, and customs can be nightmares for marketing managers. Crafting messages and drawing up placement schedules for a single country is an easy task, compared to the complexities of the cultural quicksands opened up by globalization.
In simple terms, organizations must be familiar with each foreign market where they intend to sell their goods and services. The starting point of any international marketing strategy, this is a daunting challenge, with some very public failures that are now immortalized on the world wide web.
Are International Marketing Strategies Really Important?
They most certainly are! From the 1990s onwards, the world has been growing smaller each year. In parallel to the advent of the Internet, economic globalization, cheaper airfares, and generous vacation times (in many countries) opened up new windows on the world for millions of eager consumers.
With third-party sellers competing against each other all the time, these global marketplaces offer the broadest arrays of wares, and at the best prices. Estimated to top USD 5.5 trillion in 2022, the global e-commerce sector now seems to be plateauing, after the tumultuous pandemic years. Nevertheless, there are forecasts that online shopping could top USD 7 trillion by 2025. That's close to a quarter (23.6%) of all consumer spending worldwide.
Goods from Anywhere in Global Showcases
To an increasing extent, national borders have become cultural concepts rather than travel barriers, where (relatively) free flows of goods and passengers crisscross continents almost unhindered. For marketers and their corporate clients, this hands-off approach opened up massive markets with untapped potential.
And today – in an online iteration of trickle-down economics – international sales are a reality for even the smallest vendors, thanks to massive virtual marketplaces, like eBay, Rakuten, Alibaba, and Amazon. Smaller but more specialized sites include Kindle (books) and Etsy (crafts). Regional marketplaces encompass nations with relatively similar cultures: Noon (Middle East); Qoo10 (Southeast Asia); Jumia (Africa); and Mercado Libre (Latin America.)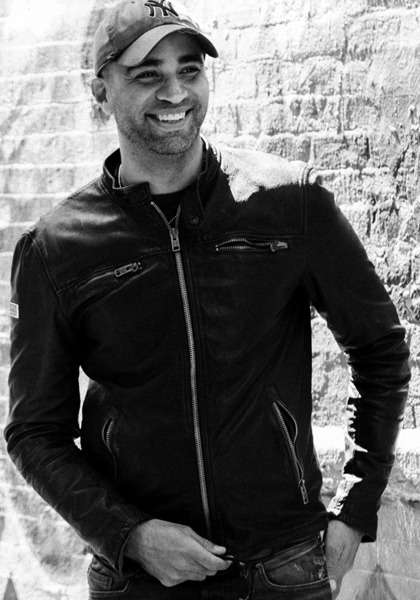 See how Transmyt can drive massive amounts of growth for your business.
SEO – Unlock massive amounts of traffic.

Content Marketing – Our team creates engaging content that will get shared + attract customers.

Paid Media – Effective paid strategies with clear ROI.

Website Development – Cutting-edge technology platforms.
Standing Out from the Crowd
With third-party cookies about to be tossed out of the eCommerce arsenal, there's little agreement about what lies ahead, even among marketing experts. However, here's a To-Do list of basic steps that are vital for international sellers, no matter their size:
Language: this is one of the most important aspects of any international marketing campaign. Merely translating a slogan that was a huge hit in the English-speaking world is dangerous – and using a machine translation to do so is positively foolhardy. Remember that legendary KFC blooper in China, when Finger-lickin' good was translated as Eat your fingers off?
Product names: this is a specialized subset of linguistic pitfalls, ranging from the classic Chevy Nova (doesn't go) and Mazda LaPuta (the tart) fiascos in South America to the offbeat charm of Poland's chocolate-dipped Fart Bars and Singapore's Fourskinfashion boutique.
Tailoring your presentation: an easy way to boost international sales is by advertising the same wares in different marketplace categories. For instance, stylish accessories can easily morph Modest Clothing into Business Attire. There's a fine line between Sportswear and Loungewear (think yoga pants!), while Office Supplies can double up as Back-To-School promotions and even Party Favors.
Consumption preferences: age-old customs still steer the buying behavior of families in many countries. So before releasing a product, a few focus groups could save you thousands of marketing dollars by defining how people like to buy on your target market. How important is fast delivery? What about exchanges and returns? Do they expect a money-back guarantee?
Pricing and purchasing power: wages and living costs vary widely from country to country, and even town to town. All these variations require flexibility, responding to local needs and demands. Do consumers want to put down deposits on laybys? Or do they prefer to save up and pay cash, haggling for lower prices or added advantages? Or perhaps they simply pop everything on their credit cards, expecting low or no interest on installments payable for up to a year or more. The trick here is to craft strategic marketing plans that persuade buyers to part with their money, convincing them to explore all the benefits of their purchasing power.
Demographics: it's important to know the main demographic groups in any country, so you can target your international marketing messages more accurately. In some cultures, men and women play very different roles in society; multi-generational homes may be commonplace, with several extended families living under the same roof. Children and teens have very different levels of responsibility: for some, their days are packed with classes, while others must work long hours at unskilled jobs. Seniors may be revered or neglected. In many parts of the world, literacy rates are still low, so marketing campaigns might need to rely more heavily on inviting images.
Religion: for many companies, this is the single most important factor steering their international marketing campaigns. Beliefs influence the way that societies perceive products and services: haram or halal, trefah or kosher, trash or treasure. These constraints apply mainly to personal items (food, clothing, communications devices), and marketers must carefully avoid breaching local rules on portraying people, places, and passions.
The Bottom Line
Smart marketers (figuratively) wear their customers' keffiyehs, turbans, yarmulkes, agbadas, and hijabs. That's because plunging into unfamiliar cultures is the best way of discovering what's acceptable or desirable and what's not – and why!
Want more? Here are some other blog posts you might be interested in.
Launched as an upgrade to Universal Analytics, Google Analytics 4 (GA4) offers a more robust view of user behavior across ...

Every startup aims to hit a home run. In an era dominated by technology, the key to achieving this lies in ...

In business, "strategy" is a term that is thrown around frequently, often without a true understanding of its ...
For founders and growing companies
Get all the tips, stories and resources you didn't know you needed – straight to your email!