Guerilla marketing is becoming a popular way for startups selling software as a service (Saas) to get their messages out to the world. This more subtle approach is often preferred by small software developers, absorbing minor investments but with major paybacks.
It involves using thinking out of the box (usually a prolific trait in Saas startups) to build buzz around a service. They can reach potential customers in unconventional ways – like street art, virtual events, and viral videos – that are far more cost-effective than mainstream channels.
Why Saas Startups Need Guerrilla Marketing
How can Saas startups) create buzz and build brand awareness? An increasingly frequent answer is guerilla marketing, which explores unconventional ways of sneaking messages into consumers' lives. This often includes social media, gatecrashing public events, and even flash mobs.
The keynote of this approach is 'unexpected'. The secret ingredient here is creative flair and the ability to think outside the box, helping young but cash-strapped businesses stand out from the field.
For most Saas startups, guerrilla marketing offers these fledgling dotcoms unparalleled opportunities to talk to potential subscribers. An incredibly powerful tool for driving conversions, well-planned guerilla marketing strategies spotlight the benefits of specific services, pumping up sales and subscriptions.
Spotlighting Launches with Guerilla Marketing Actions
A novel way to get the word out about a new service without breaking the bank, unconventional marketing tactics – such as word-of-mouth publicity and street art – can showcase your software launch.
Other creative marketing techniques communicate with potential customers in unexpected ways, through unforgettable experiences that spark conversations and spread the word. Guerrilla campaigns are designed to be eye-catching, memorable, and interactive, standing out from ordinary placements.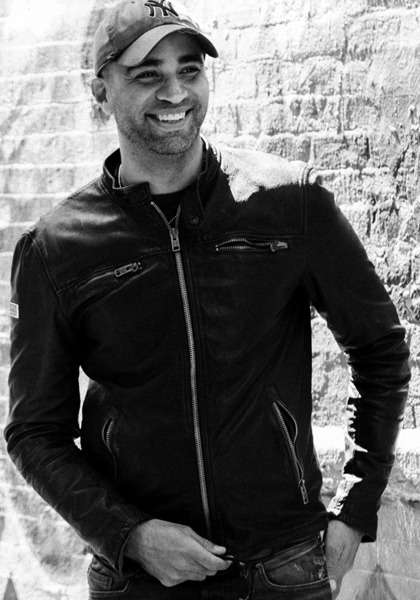 See how Transmyt can drive massive amounts of growth for your business.
SEO – Unlock massive amounts of traffic.

Content Marketing – Our team creates engaging content that will get shared + attract customers.

Paid Media – Effective paid strategies with clear ROI.

Website Development – Cutting-edge technology platforms.
What's in a Successful Guerrilla Marketing Strategy?
Flexible and cutting-edge, guerilla marketing actions (often called stunts) stir up emotions. When well-designed, they trigger pleasure and excitement through surprise. They can even be scary, spooky or shocking, pushing people out of their comfort zones.
So guerrilla marketing can encompass just about anything that grabs people's attention. Here are a few low-cost basics with high WOW! ratings to get you started:
Opening up countless word-of-mouth marketing opportunities, effective guerilla marketing actions are:
in-your-face creative and draw gasping crowds;
unique, never-seen-before happenings (best case);
new to your target audience (next best case);
quirky to the point of edgy, overstepping boundaries (even verging on illegal);
out of place, startling people as they go about their everyday lives;
eye-catching enough to go viral on social media, with massive publicity leverage;
constantly seeking new channels (graffiti, treasure hunts, role-players …)
relatively inexpensive, particularly in terms of marketing ROI.
Ambush Marketing Goes for the Gold
Ambush marketing is a form of publicity that uses unethical tactics to gain attention for a product or service. It involves piggybacking on the energy surrounding an event without paying for it.
A classic example of ambush marketing was the Dr. Dre Beats controversy at the 202 Summer Olympics 2012. Protecting the multi-million dollar investments of its sponsors, the International Olympic Committee – quite logically – bans promotions by outsiders.
But Beats headphones crashed into the arena with a special Union Jack edition gifted to high-profile athletes on the British team. Subsequent footage of sports stars wearing their GB Beats by Dre included gold medalist Tom Daley, just before the synchronized diving competition, watched by seven million viewers.
Largely unknown before 2012 Olympics, the Beats gifts to athletes became a major talking point at the Games. Today, it's a well-known case study of a barely ethical (but wildly successful) ambush marketing ploy that's just applicable to software as goods. It's also an outstanding example of how a low-cost, high-return approach used creative flair to explore a daringly off-piste way of communicating with consumers all over the world.
Stealth Marketing: Controversial but Effective
The sneakier version of guerilla marketing, stealth marketing – aka buzz marketing – which keeps pace with the tastes of today's sophisticated consumers. Although people love discovering terrific deals on fantastic new apps, services and wares, they're not so keen on being bombarded with ads.
Stealth marketing often leverages the persuasive powers of celebrities, influencers, or even just plain folks, enticing new customers into signing up. However, vendors along the entire chain must always safeguard their reputations by avoiding unethical practices (like fake reviews and testimonials).
The Bottom Line
Guerilla marketing requires meticulous preparation and sensitive implementation. Timing is key, and respect for target audiences is crucial – campaigns should never be too intrusive or disruptive. Backed by commonsense and spiced with a generous splash of humor, guerilla marketing can be an incredibly powerful tool for Saas startups striving to reach their goals.
Want more? Here are some other blog posts you might be interested in.
As we approach the end of 2023, it's an opportune time to reflect on the year's digital marketing trends and speculate ...

In the dynamic realm of marketing, encountering a phase where your strategies cease to yield the desired results is not uncommon. ...

Being a Chief Marketing Officer (CMO) is no easy feat. As the head of a company's marketing department, you are responsible ...
For founders and growing companies
Get all the tips, stories and resources you didn't know you needed – straight to your email!