Focused on products, profits, and percentage points, this CEO is pragmatic, practical, and suspicious of the marketing department. Does that sound like your boss?
If so, you aren't alone: surveys show that an incredible 80% of CEOs don't trust CMOs. In contrast, 91% of them do trust CFOs.
Shooting for the Stars
This tricky situation is even more common in startups, which often consist of a concept partner, a nuts-and-bolts partner, and somebody handling the financials, often part-time. As the potential market share comes into tighter focus, the founding partners may realize they need somebody to handle the marketing, branding, and PR side of the business.
Trouble is, they tend to be focused so tightly on their own fenced-in spheres of action that there's very little mental bandwidth free for exchanging ideas with the marketing people.
That's such a pity because companies thrive when the entire C-Suite (and no, size really doesn't matter here!) is working in unison towards the same goals. No matter how inspired CMOs may be, their efforts will fall short until CEOs (and often CFOs as well) are better informed about what marketing actually does, and how it benefits businesses.
According to a survey conducted in 2021, cross-collaboration among senior executives is more important today than ever. In fact, management silos are burdening businesses of all sizes, as they try to adapt to the digital world.
Two-Tier Management
Perhaps because they've been around longer, more traditional departments – like Finance, Operations, Sales, and even Human Resources – are more trusted by CEOs. Indeed, many of them worked their way up through areas that are product-related revenue generators. In contrast, marketing is often seen as just an expense, rather than an effective way of fattening up the bottom line.
In their defense, most senior managers – of major corporations and guest-room start-ups alike – have never needed to understand marketing, advertising, or PR as they climbed their corporate ladders. However, the world has changed over the past decade, and marketing departments must now fit seamlessly into mainstream corporate structures.
Players and Cheerleaders
In sporting terms, Sales, Operations, and Finance are heavy hitters, supported by Legal, HR, Procurement, and a few other on-the-pitch players. In contrast, marketing is often viewed as the cheerleading squad, its pom-poms and high kicks replaced by blog shares and click-throughs.
For almost three centuries, a couple of new (or face-lifted) products a year kept buyer interest high as profits flowed in. An eye-catching pack, a catchy slogan, and a bunch of grab-it-here display units were easy to understand.
For many goods and services, this approach still gets the job done. However, scattershot publicity (of which 50% is wasted, but which 50%?) is becoming increasingly expensive. In parallel, profit margins are narrowing, and advertising budgets are leaner. So what's the answer?
Virtual Bombshell
For many years, trade shows, exhibitions, conferences, and other tax-deductible junkets completed the range of advertising, marketing, and PR activities for much of the XX century. Then came the Internet.
Paving the way for social media, there were few indications – way back in the early 1980s – that the entire structure of society was about to be up-ended. Markets became global almost overnight: buyers can source goods from anywhere in the world instantly, news spreads across continents in seconds, and reputations can be shined or shredded in the blink of an eye.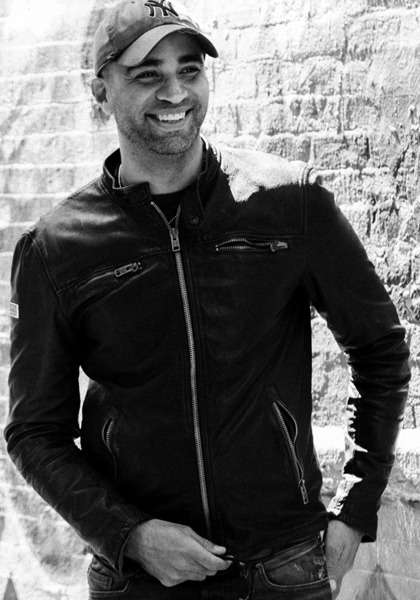 See how Transmyt can drive massive amounts of growth for your business.
SEO – Unlock massive amounts of traffic.

Content Marketing – Our team creates engaging content that will get shared + attract customers.

Paid Media – Effective paid strategies with clear ROI.

Website Development – Cutting-edge technology platforms.
Expanding Boardrooms
Another indicator of this brave new (digital) world is the expanding size of the boardroom table. Recently-morphed newcomers like Chief Human Resources Officers (CHROs) are being joined by a host of other acronyms for what were once simply the IT guys: CTO – Chief Technology Officer; CDO – Chief Digital/Data Officer; CIO – Chief Information Officer; and CISO – Chief Information Security Officer.
It doesn't take much imagination to foresee the same specialization breakdown happening to today's Marketing Departments: CMO – Chief Marketing Officer; CDMO – Chief Domestic Marketing Officer; CIMO – Chief International Marketing Officer; CRRO – Chief Customer Relations Officer; and CPO – Chief Publicity Officer.
Upgrading to the Digital Age
It's taken a while, but many CEOs are finally beginning to realize that old-fashioned manufacturing and advertising structures are trudging into the sunset of the Industrial Era. Now it's up to you – as a digital denizen – to provide your boss with a tasting menu of all the benefits offered by social marketing.
Know Your CEO
As a professional marketer, you know how to analyze your target market, right? And for this crash course in marketing for CEOs, you need to tailor your approach to your audience, just like any other marketing activity. Here are some F100 CEO background trends, as a start for your own (very discreet!) research:
25% – Operations
22% – Finance
17% – Engineering
13% – Sales/Marketing
11% – Accounting
7% – Law
3% – Management/Consulting.
Personalized Digital Marketing Course
Here are a few hints on how to set up a digital mini-marketing course that's personalized to the needs of your clueless start-up CEO:
Explain that customers and prospects are changing the ways they approach the buying process, showing how this is reshaping go-to-market strategies.
Deep-dive into why successful businesses focus on helping people improve themselves, enhancing their lives by locating pain points, suggesting solutions, supporting problem-solving processes, and nurturing passions. Underscore the importance of building up a brand persona that's both relatable and reliable, instead of merely showcasing goods and services (whose prices and quality are often interchangeable, thanks to global manufacturing chains and digital marketplaces)
Spotlight some of the more dazzling state-of-the-art gizmos in your toolbox, demonstrating how professional marketing actions actively nudge prospects along sales funnels.
Instead of laying out specific tactics (bo-oring …), highlight the ways in which reaching out directly to target markets through multiple channels spurs across-the-board growth that's not perilously dependent on any specific product or service.
Takeaway: You know social media marketing's here to stay. Now you must convince your corporate or start-up CEO of the need to jump on the digital bandwagon before it's too late.
Want more insights?
Subscribe to our weekly marketing tips and advice, delivered straight to your inbox.
Oops! We could not locate your form.
Want more? Here are some other blog posts you might be interested in.
As we approach the end of 2023, it's an opportune time to reflect on the year's digital marketing trends and speculate ...

In the dynamic realm of marketing, encountering a phase where your strategies cease to yield the desired results is not uncommon. ...

Being a Chief Marketing Officer (CMO) is no easy feat. As the head of a company's marketing department, you are responsible ...
For founders and growing companies
Get all the tips, stories and resources you didn't know you needed – straight to your email!