Our agency Transmyt generated a considerable amount of additional revenue by delivering informative, instructional, high-value emails to existing clients and prospects. These emails have peaked interest in our services from prospects and solidified relationships with existing customers who purchased more from us. The overall investment of an effective email marketing strategy pays incredible dividends over time. Let us know if we can help! We've never met a company that didn't need it!
Way back in 1978, the world's first email marketing blast (and also the world's first spam message!) was addressed to just 400 recipients – with a payback equivalent to almost $ 80 million in today's currency.
Almost half a century later, with close to four billion email users worldwide, this is still the preferred marketing channel for over 70% of marketers, compared to only 17% favoring social media.
The secret of successful email marketing
However – and this is a major caveat – 39% of consumers stated that they want high-value emails packed with solid information, rather than just promotional messages. Although still the king of marketing channels, every email message must prove its worth, grabbing readers' attention and conveying messages quickly and clearly.
Encouraged by ballooning social media use, many companies believe that this is a foolproof channel for reaching out to the public. With billions of people logging into at least one social media account every day, even the smallest firms are racing to establish an appealing social media presence, for more casual engagement with potential and actual customers.
Does social media outperform email? 
Although this might seem counter-intuitive, social media is not automatically the best way of reaching out to target markets. Many users find promotional content intrusive, when it pops up during time set aside for their private lives and personal interests.
In fact, there's only one marketing metric where social media outperforms email: sharing. Although people are more likely to share a social media post than forward a marketing email, the value perceived by the recipient of an email marketing message may well outweigh more casual brand engagement through social media.
Email x social media users 
Here's an interesting insight: 58% of people check their emails as soon as they log on to the Internet each day. Research shows that people who do this are often strongly goal-driven, which often translates into better jobs and higher incomes. Showing more interest in pre-purchase information, these consumers are more likely to hunt down great deals and special offers.
Among consumers in general, 91% log into their email at least once a day. This means that the ideal solution is for email and social media marketing strategies to feed back into each other. Events hosted on social media – like discussion sessions and Q&A live streams – can be promoted through emails, while social media pages attract sign-ups for mailing lists.
Making it personal
Once a consumer clicks on a CTA, personalization is the only way to go. Messages reflecting personal preferences and steered by past interactions with your brand are perceived as higher value by the recipients.
Instead of generic mass mailings (often tagged and dumped as spam), a well-constructed marketing database can ratchet up the ROI on each email blast through customized messages.
Looking ahead with predictive marketing
Based on data analytics, this innovative marketing technique defines actions with the highest probabilities of success. Wagering that data-driven marketing leads to higher sales, companies of all sizes use mathematical algorithms to analyze data streams and patterns that steer their subsequent marketing activities.
By segmenting email lists more accurately, predictive marketing channels messages to exactly the people most likely to rate this information is valuable. Smaller email blasts focused directly on more probable purchasers have a higher return than generic messages (which may well irritate their recipients).
Inside tips on email marketing
The dynamic underlying the digital marketing world is always progressing. Harnessed to technology, marketing is constantly responding to (and also creating) new needs and demands. Here are some useful ways of keeping up with this punishing pace:
Follow up on purchases with emails that keep your brand top-of-mind for months to come, through offering related products or services and requesting reviews;
Personalize your messages wherever possible, showing how much you appreciate every contact, building up a solid foundation for future marketing success;
Broaden your conversion funnel into a wider gateway, encouraging customers to explore your brand and share their experiences with others, by providing value-added content;
Outsource your email marketing blasts for as little as $10 a month, with reports of returns topping $40 for each marketing email budget dollar;
Upgrade your website to be more device-responsive, making it easier to navigate and read across a wide variety of screens.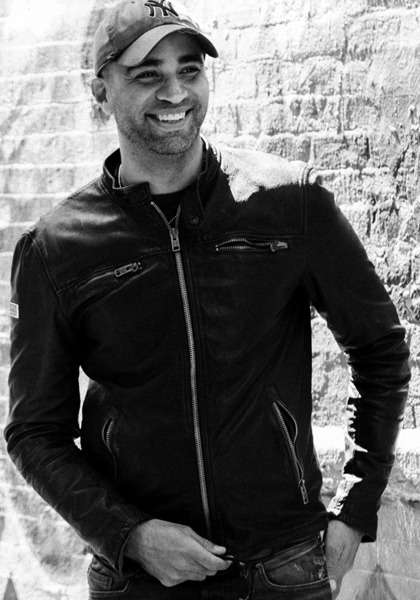 See how Transmyt can drive massive amounts of growth for your business.
SEO – Unlock massive amounts of traffic.

Content Marketing – Our team creates engaging content that will get shared + attract customers.

Paid Media – Effective paid strategies with clear ROI.

Website Development – Cutting edge technology platforms.
Artificial intelligence is your new best friend
Machine learning systems can already analyze consumer conduct, learning from past interactions with your brand. This means that AI can power up your marketing activities by suggesting email subject lines that grab attention, with fact-packed body texts and calls to action that generate well-qualified leads.
By helping segment marketing lists more accurately, artificial intelligence is playing an increasingly significant role in email marketing for even the smallest firms. This ensures that recipients receive only content that is tailored precisely to their personal preferences.
Can email automation go too far?
Of course! It's easy to recognize an automated (and thus largely irrelevant) message by its impersonal tone. Spam filters have long been doing this quite effectively. But too little automation is expensive and time-consuming, while promising recipients might be skipped.
A good way of handling this is to get subscribers to classify themselves into segments, by customizing the content they receive according to their own preferences. For instance, people wanting a steady inflow of background data appreciate blog update notifications, while budget-wise consumers prefer special offers and discount coupons.
Email rules!
Most buyers opt-in for marketing emails after a purchase, or even just a website visit when something valuable – like a newsletter or e-book – is offered as an inducement. Particularly for smaller businesses with tighter budgets, this is a great way of keeping your brand center-front in consumers' minds.
Interestingly enough, the vast majority of consumers prefer to receive permission-based marketing emails, rather than social media messages. And almost half of them prefer to keep digital interactions with brands in their email inboxes, rather than in social media.
The bottom line
Unlike so many modern communications technologies (anybody still have a fax?), email is certainly here to stay, as a cost-effective marketing tool that fits into even the tightest budgets.
By enriching personalized content with appealing CTAs that pop on screens of any size, messages scheduled at respectful intervals provide a firm foundation for all digital marketing campaigns.
Want more insights?
Subscribe to our weekly marketing tips and advice, delivered straight to your inbox.
Oops! We could not locate your form.
Want more? Here are some other blog posts you might be interested in.
As we approach the end of 2023, it's an opportune time to reflect on the year's digital marketing trends and speculate ...

In the dynamic realm of marketing, encountering a phase where your strategies cease to yield the desired results is not uncommon. ...

Being a Chief Marketing Officer (CMO) is no easy feat. As the head of a company's marketing department, you are responsible ...
For founders and growing companies
Get all the tips, stories and resources you didn't know you needed – straight to your email!