Interacting with potential customers through automated chats opens up a whole new world of opportunities for small businesses. No matter whether it's a Click-to-Messenger ad or a Sponsored Message, these virtual conversations range from product recommendations to harvesting email addresses. Here's how they work:
Click-to-Messenger ads take readers to automated chat rooms, rather than landing pages. Potential customers simply click on the Send Message CTA in an ad, which takes them straight to the relevant convo in FB messenger. Operating 24/7, the chatbot replies instantly, often with a tempting discount or combo offer, paired with an I Want This The Buy Now button then takes them straight to the checkout page, for completion with delivery details. If the sale isn't confirmed, abandoned cart reminders can be scheduled for any time during the next 24 hours. Once payment is confirmed, buyers can opt for shipping confirmation;
Sponsored Messages have a more limited range, sent only to people already signed up with the seller on Messenger. Their main advantage is that their triggers are based on custom FB audiences and defined events, like watching a specific video from an FB page. Incredibly powerful, conversational Facebook ads tap into the all-pervasive texting culture and can tie into other automated Messenger actions.
A cost-effective way of engaging with the public, click-to-messenger ads are an efficient channel for small businesses to pre-qualify leads as they enter the sales funnel. Sidestepping passive ad fatigue, this innovative format draws potential buyers into conversations that are both interactive and revealing in a setting where they are already comfortable.
According to a recent poll, 75% of adults would prefer to communicate with businesses through messaging apps, in the same way, that they converse with their families and friends. Right in step with this trend, Facebook can now plant its chat app straight into an ad – exactly where conversations are most likely to arise – and then interact through any of its messaging platforms: Messenger, WhatsApp, or Instagram.
More Effective Leverage Through Messenger
Automated interactions deriving from Click-to-Messenger ads pave the way to better customer relations. Here are a few ways that smart marketers can boost conversions through this innovative tool:
Sales initiation: automate the first part of a high-touch sales conversation and then hand off to a live operator to complete the sale;
Product personalization: ask customers how they want to design their custom product, and send them to a call to action to order;
Product preferences: ask the customer the kind of thing we're looking for, and then and show them products that match;
Shopper incentives: Offer a discount or gift for answering questions or providing personal data;
Customer satisfaction: explore buying/product experiences, gathering business-sensitive information;
Free publications: offer books, whitepapers, and newsletters, synched automatically to the respondent's email address.
There are also many memorable ways of leveraging Sponsored Messages, particularly for small businesses:
Chase abandoned carts: send reminders to people through Messenger, when not completing the sales process;
Cross-sell and upsell: follow-up messages to buyers can recommend items related to their purchases;
Early-bird offers: show customers you care, through special offers just for them, ahead of special dates;
New goods: tell people connected to you on Messenger about forthcoming shipments that might interest them;
Instagram outreach: tell people on Messenger about your Instagram account and its benefits.;
In The FB Pipeline
Working towards the expansion of this new publicity playing field, Facebook is investing in WhatsApp and Instagram, as well as business messaging tools and even traditional channels like email. For businesses, the hottest news is that Messenger is going to include a quote request CTA with a few questions for consumers to answer, underpinning requests for quotes.
With these updates, Facebook is focusing on simplicity, saving small businesses time and effort, while personalizing virtual brand-to-customer experiences through a new suite of apps focused primarily on seamless e-commerce transactions. It plans to test Inbox capabilities for sending out remarketing messages directly through the Facebook Business Suite.
Seamless Cross-Channel Contacts
In particular, Facebook is working on ways that customers can enter a WhatsApp chat from Instagram business profiles with a single tap. Still, on Instagram, it's testing organic and paid tools that will help small businesses uncover leads and qualify them directly through this platform.
Another new Business Suite feature that will help businesses create, manage and post their content is the File Manager, as well as post-testing: multiple versions of a post can be compared to pick the option with the highest consumer engagement potential.  Additional testing is being done on Work Accounts, offering businesses access to enterprise-grade features like single sign-on integrations and endowing them with tighter control over employee account security.
Keenly aware of pandemic-strapped budgets (especially among smaller businesses), US companies that have never advertised on FB will be offered a bundle that includes three months of free access to QuickBooks or Canva Pro, plus a Facebook ad coupon.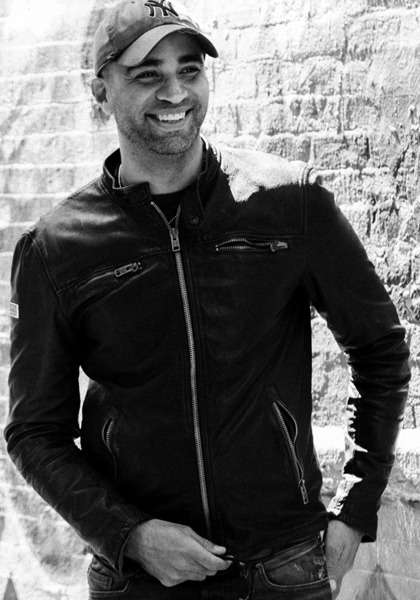 See how Transmyt can drive massive amounts of growth for your business.
SEO – Unlock massive amounts of traffic.

Content Marketing – Our team creates engaging content that will get shared + attract customers.

Paid Media – Effective paid strategies with clear ROI.

Website Development – Cutting-edge technology platforms.
Why Are Conversational Ads Such a Great Opportunity?
The secret power of conversational ads is underpinned by ongoing one-on-one relationships with the public. This connection begins when a consumer becomes aware of a brand or a product, and then:
Starts a messaging conversation with a chatbot;
Answers specific questions on personal preferences;
Provides data such as location, email address, and/or a phone number;
Learns more about the brand and its products;
Views the item of interest and possibly similar products, with website visits optional;
Sikhs were information on the product, moving along the sales funnel;
Starts the checkout process and either:
Completes the purchase or abandons the cart.
What Lies Ahead?
Whichever the outcome, the seller is now in direct personal contact with either a buyer or a highly qualified lead. During these conversations, ample personal data can be gathered for customizing automated emails: confirmation of sale, request for review, abandoned cart reminder, discount coupons, FOMO promos … With an almost endless list of exciting possibilities, the marketing horizons are unbounded.
Want more insights?
Subscribe to our weekly marketing tips and advice, delivered straight to your inbox.
Oops! We could not locate your form.
Want more? Here are some other blog posts you might be interested in.
Launched as an upgrade to Universal Analytics, Google Analytics 4 (GA4) offers a more robust view of user behavior across ...

Every startup aims to hit a home run. In an era dominated by technology, the key to achieving this lies in ...

In business, "strategy" is a term that is thrown around frequently, often without a true understanding of its ...
For founders and growing companies
Get all the tips, stories and resources you didn't know you needed – straight to your email!