When visitors can't find information quickly and easily on a website, they simply look elsewhere. And the chances are high that they'll find the answers they want – with the solutions they purchase! – from a better-structured competitor. This is why every business benefits from a well-strategized information architecture that encompasses the entire website, rather than just a few high-profile resources.
The goal of any content marketing strategy is to attract visitors to your website, hooking their interest and then guiding them smoothly along the sales funnel through calls to action and other navigation aids. When web designers and marketers work together to build user-friendly information architecture, visitors are nudged smoothly from landing page to that all-important Buy Now button.
Sales funnel steers site-wide structure
Discovering how potential buyers move through the purchasing process is the cornerstone for designing information architecture that encompasses every aspect of a website. Addressing visitor needs and wants pre-emptively is a great way to sidestep negative experiences and avoid missed opportunities that have long-term repercussions on brands and images.
This IA reflects the solutions offered to visitors, although still far down the line for casual browsers – and Google searchbots too. This is why each stage in the sales funnel – which runs through the entire website – must be logically interconnected.
Information architecture underpins content marketing strategy
There's a lot more to content marketing than just blogs and videos. In fact, the entire website (and the information architecture that steers its user flows) is the cornerstone of successful content marketing actions. Creative thought leadership is certainly the lure – but it's the site-wide content marketing strategy that converts leads into customers.
As the framework underpinning a content marketing strategy, a well-structured website is indeed the showcase that spotlights a business to the world. Delivering real value to potential buyers attracts a steady stream of new arrivals, while keeping a firm grip on current customers.
Solid information architecture is a key factor in optimizing full websites for searches and conversions. This is how visitors locate the content they want anywhere on a website, prompting them to take actions and complete conversions. Guiding the way that access routes are organized on the navigation bar, information architecture also controls breadcrumb labels and other links, as well as user searches and mentions on all website pages.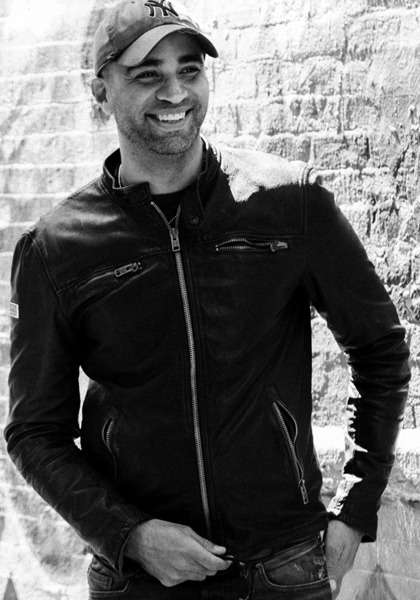 See how Transmyt can drive massive amounts of growth for your business.
SEO – Unlock massive amounts of traffic.

Content Marketing – Our team creates engaging content that will get shared + attract customers.

Paid Media – Effective paid strategies with clear ROI.

Website Development – Cutting edge technology platforms.
Content marketing starts with information architecture
Before writing and uploading any content, marketers must first define target audiences, their needs and preferences. This steers the type of content across the site, as well as its organization, presentation and frequency, which is where information architecture comes into its own.
When visitors click on main pages (and more particularly product or service pages), they are often willing (or even eager) to take some kind of action: watching a video, completing a form, signing up for a webinar, or downloading a white paper. Although this frequently leads to high conversion rates for these pages, it's important to focus content on hooks – keywords – throughout the website and preferably closer to the buying point, rather than just the thought leadership stage.
Convince and convert on every page
The goal of content marketing is to entice newcomers into the sales funnel through high-value blog posts that lead them on to other pages, convincing them to decide they are ready to purchase. And this is just what a successful content marketing strategy does: interweaving innovative thought leadership approaches with optimized product and service pages throughout the entire website.
For visitors at the start of the sales funnel, it's fine for content and blogs to focus largely on thought leadership topics. These interactions provide a steady stream of useful information that helps narrow their fields of choice while positioning the company as a trustworthy source of information.
From blog to buy
Good topics for blogs (and related social media posts) are niche-specific, providing specialized information that is easy for busy readers to digest. Inside information on industry news is always welcome to prospective buyers, together with expert tips on using products and scheduling services.
This type of thought leadership ties in easily to all the other website pages. Matching content to intent (reflecting how far visitors have progressed along the sales funnel) is a great way of pinpointing the path of least resistance for prospective purchasers.
Streamlined website structure hints
Despite its daunting name, information architecture is really a matter of common sense. Just think about the most logical steps when arranging all website pages. Here's a starter guide to effective IA implementation:
Check out the competition and see how industry leaders organize and present their content – and then do it better.

Think strategically about visitor flows, laying out a series of inviting links leading seamlessly to product and/or services pages, with a generous sprinkling of Contact Us CTAs that quickly turn casual browsers into qualified leads.

Use competitive keywords throughout the website, pumping up search result rankings, buttressed by research and swiftly paying back IA investments.

Stay lean and keen, with no more than seven options on the navigation bar and logical page groupings that often include: About Us, Products, Services, Blog, FAQ and Contact Us.

Keep it simple, focusing tightly on the path running from lead to sale, avoiding distractions, providing fast answers to queries, and spotlighting the next step towards that all-important Buy Now button.

Be available 24/7 through automated chatrooms that provide basic information, answer common queries, and accept complaints for fast responses.
How do UX and IA tie in?
User experience (UX) is a tool that creates positive experiences for website visitors. However, site-wide information architecture must be firmly established before UX designers can start work on individual pages. This is why effective content marketing strategies divide IA into specific site maps that can be followed by UX designers during the entire website creation process.
The process begins with an attractive landing page whose layout entices visitors to click on other pages, keeping the bounce rate low, ideally at under 30% and preferably less than 50%. Every visitor bouncing straight back to the search page after viewing only the landing page is a lost opportunity. Worse still, some websites with weak IA might even lack landing pages, giving rise to poor UX through CTA confusion on homepages.
Remember: an effective content marketing strategy encompasses the full website, rather than just a few resource sections.
Boosting inbound traffic and user engagement
There's little point in attracting steady streams of visitors who promptly leave, discouraged by tangled site navigation systems. Instead, both strategies – information architecture and content marketing – must work together across the website as a whole. When these two elements mesh smoothly together throughout the entire site structure, bounce rates drop while conversions rise, as audiences engage through key actions. And that's a winning strategy, by any metric!
Want more insights?
Subscribe to our weekly marketing tips and advice, delivered straight to your inbox.
Oops! We could not locate your form.
Want more? Here are some other blog posts you might be interested in.
As we approach the end of 2023, it's an opportune time to reflect on the year's digital marketing trends and speculate ...

In the dynamic realm of marketing, encountering a phase where your strategies cease to yield the desired results is not uncommon. ...

Being a Chief Marketing Officer (CMO) is no easy feat. As the head of a company's marketing department, you are responsible ...
For founders and growing companies
Get all the tips, stories and resources you didn't know you needed – straight to your email!