Do you want your marketing campaigns to generate more leads? Of course, you do if you're serious about growing your business. No matter whether it's an Etsy start-up or a long-established B2B enterprise, generating high-grade leads is the first stepping-stone to success.
That means optimizing your marketing campaigns and attracting waves of top-quality leads at a minimal cost. After all, this is the best way of measuring the ROI of any marketing action.
Why Are Leads so Important?
The top two marketing priorities are related to leads: generating them and then converting them into sales. Although repeat business is obviously desirable, it's not enough to fuel growth and compensate for natural attrition in customer listings.  So sales to new buyers are a must. Without them, revenues shrink, wages (and morale) drop, customer satisfaction plummets, and shutdowns loom.
Referrals are great but comparatively rare; trade events are helpful but expensive, and cold calls are time-consuming and possibly counter-productive. So how else can you attract potential customers to your website?
How Can I Generate Good Quality Leads?
Marketing, advertising, promotions, and PR are your best lead generation options in both the real and virtual worlds. So here are some hot tips on attracting good-quality leads without breaking your budget.
Keep it personal: Behind every lead is a person, so make sure you offer them personalized treatment, respecting their specific pain points and preferences. Surveys show that personalization underpins stronger customer relationships, with higher sales conversions. This can range from using first names in your email blasts to CTAs that change for each viewer browsing your website, classified by target groups.
Pick your targets: There's no point in chasing consumers with no interest in your product. To avoid wasting tight budget allocations, lead generation ad placements must be data-driven and carefully measured for sales, rather than just sign-ups. The best way to do this is to use keywords with high intent to purchase, indicating that viewers are already close to conversion.
Nurture leads automatically: Gathering leads is just the first step into your sales funnel, with only 2% of sales made during initial contacts. Follow-up is vital, preferably by personalized emails drip-fed automatically to your leads on pre-set schedules, ushering them through each stage of their buyer's journey. For faster responses, chatbots are unbeatable at providing (and obtaining) vital information.
Run multi-platform campaigns: According to a recent Google study, it takes 20 to 500 touch points to turn a visitor into a customer. This means you need multi-touch campaigns, delivering your messages across multiple channels in equally diverse formats. This ups the odds that potential buyers will see your ad more often and finally click on it. The more contact points you offer, the better your chances of scoring a hit.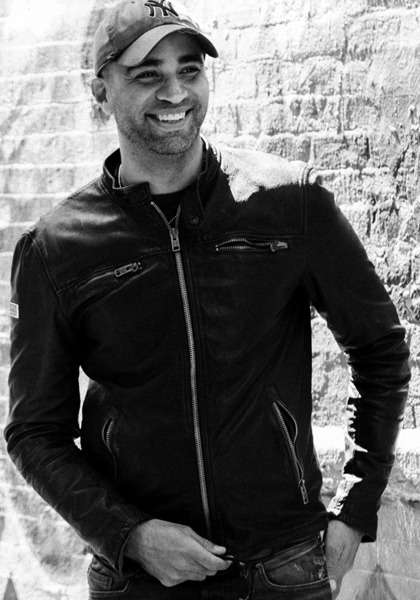 See how Transmyt can drive massive amounts of growth for your business.
SEO – Unlock massive amounts of traffic.

Content Marketing – Our team creates engaging content that will get shared + attract customers.

Paid Media – Effective paid strategies with clear ROI.

Website Development – Cutting-edge technology platforms.
When Did You Last Upgrade Your Landing Pages?
One of the key elements in any online lead generation campaign is your landing page to persuade visitors to provide personal data in exchange for something of value to them. This is why having several landing pages customized to specific target markets is a smart investment.
The conversion rate of a well-designed landing page may well top 10% – so if your conversion rate is still languishing in single digits, it's time for a makeover. Here's a quick checklist to rank the effectiveness of your landing page(s):
✔       Is your headline an attention-grabber? If not, rewrite and reformat it, tweaking its tone and typeface until it's perfectly tailored to your target audience, as this is a major deciding factor on whether they will browse the rest of this landing page;
✔       Is your copy short, sweet, and packed with facts? Users give only a few seconds (think goldfish attention spans) to discover how your product or service might help them, so spotlight personal benefits rather than technical features;
✔       Do you streamline product presentations with videos? Large segments of most target audiences are visual and prefer watching videos to reading body copy, so showcase what your wares do better rather than explaining how they do it;
✔       Are there any distractions? Landing page layouts should be clean and simple, with no navigation bar or links to other pages on your website, offering users only two choices: log out or sign up through an enticing call to action.
Are You Delivering Real Value?
Value means suggesting effective solutions to problems or pain points that distress your leads. However, if you offer e-books or whitepapers as PDF downloads in exchange for email addresses, ensure their content is accurate, up-to-date, and filled with useful facts. The same applies to other types of gated content, such as webinars, video series, and case studies.
Takeaway: Eye appeal is vital, so boost the visual attractions of all your presentations with plenty of images, videos, and animated graphics, underpinning viewer engagement with your brand. Once this link to your brand is established, casual visitors soon become eager buyers.
Want more? Here are some other blog posts you might be interested in.
As we approach the end of 2023, it's an opportune time to reflect on the year's digital marketing trends and speculate ...

In the dynamic realm of marketing, encountering a phase where your strategies cease to yield the desired results is not uncommon. ...

Being a Chief Marketing Officer (CMO) is no easy feat. As the head of a company's marketing department, you are responsible ...
For founders and growing companies
Get all the tips, stories and resources you didn't know you needed – straight to your email!