Keeping customers happy is a crucial step for any business. Better still, happy customers – both B2B and B2C – are a powerful marketing tool. Here are innovative insights into converting prospects into sales, with a little help from your current customers.
In fact, a solid chunk of your marketing efforts should include your customers, preferably speaking frankly about what they like (or dislike!) about your company, its goods and services. Crafting unique stories that show how your goods and services help them solve problems is a sure way of ramping up interest among leads and prospects.
Sharing Goals
Success is always a common target. And success for your customers spills over onto you. A little effort put into spotlighting customers' triumphs quickly leads to closer engagement, particularly individual accomplishments that reflect well on customer brands. So share upbeat stories on employees who stand out in some way, mention prize-winning campaigns, offer presentation slots at events, and feature happy customers in videos and social media posts. After all, customers are people, and everyone responds well to well-earned praise.
Promoting Innovation
When your product or service helps a customer solve a problem in an innovative way, showcasing the entire success story is a smart step for everyone involved. Highlighting individual contributions adds human interest, while describing hurdles along the way builds up tension. An effective solution provides a satisfactorily happy ending and – for a forward-looking approach – nominating a person or project for a related industry award brings even more positive coverage for months to come.
Honing That Competitive Edge
There's nothing like a little rivalry to keep things moving ahead steadily. When companies see their competition benefiting through marketing partnerships with you, they'll start paying more attention to your goods and services, attracted by these intangible benefits. Meanwhile, customers become more tightly linked to a business through emotional ties (and also self-interest, as the advantages of these innovative initiatives begin to appear). Adding to the attraction, customer feedback systems can even be gamified, for added excitement.
Bragging About your Customers
Instead of yet another run-of-the-mill advertising campaign, why not adopt a different approach: show how your customers benefit from using your products or services. A regular Customer Wow! feature on your website – supported by social media posts, videos, personal profiles and other insights – is a subtle way of showing (without telling!) what a great partner you are, helping your customers surmount even the toughest challenges. Well-documented case studies like this can also be nominated for awards, and even make their way into college textbooks.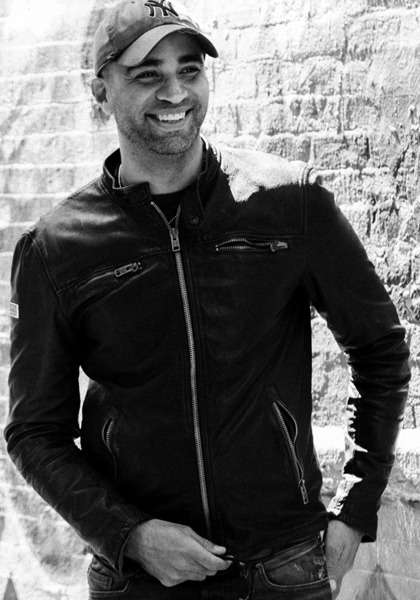 See how Transmyt can drive massive amounts of growth for your business.
SEO – Unlock massive amounts of traffic.

Content Marketing – Our team creates engaging content that will get shared + attract customers.

Paid Media – Effective paid strategies with clear ROI.

Website Development – Cutting edge technology platforms.
Running Customer Appreciation Campaigns
Depending on the size of your customer base, monthly or even weekly customer appreciation features strengthen links with your business while providing original and engaging content for social media posts, videos and blogs. Preferably presented as one or more interviews highlighting different aspects of a specific customer's business, these features can be easily adapted to seasonal trends. As advocates of your brand, satisfied customers are by far the best spokespersons for your business. And as credible sources, they provide real-life case studies with first-hand insights on how your business supports their success. Initiatives like these not only strengthen relationships with your customers, they also enhance your visibility among their own contact networks, through sharing.
Giving Customers A Voice
Glowing reviews and positive comments are necessary building blocks for business credibility, of course. But are you neglecting many other ways of banishing your corporate image? Offering customers a speaker's slot at an event (like a congress, trade fair or seminar) is a great way of building up testimonials. Interviews are another underused tool that's also low-cost: Q&A sessions with happy customers can be featured in podcasts, blogs and newsletters. For wider coverage and extra brownie points, outline a couple of interesting stories for your press contacts and then introduce them to an approved customer spokesperson.
Identifying To Inspire
Adding faces and names to success stories adds credibility. This is where your customer service team can extend its activities beyond merely answering queries and responding to complaints. Actively keeping up with the latest news from each customer built up closer links, while also providing a steady stream of content: the team that landed a complex new contract or completed a tricky project is always a good subject for posts and blogs. How long did it take, what tools were useful, what advice would they offer to others, based on this experience? Lavishing praise on your customers for their unique strengths and skills (underpinned by goods and services, of course!) is an inspiringly non-commercial way of burnishing your corporate image.
Displaying Customer Logos
Adding customer logos to your packaging and publicity is a winning strategy all round. While providing them with free advertising, it also buttresses the credibility of your own brand through association. And it's a no-cost way of letting prospective buyers know that you're active on specific markets, with reliable services and goods they can trust.
Setting Up An Advisory Board
A great way to engage customers, with instant input on product innovations, advertising campaigns, and even expansion plans, an Advisory Board is a way of looking ahead, learning what customers think, believe, and feel before actually investing any time and money. For members, this is a high-prestige position that carries significant weight on their resumés; for their companies, products can be tailored more specifically to current and expected requirements; and for your business, time and budget funding are allocated more efficiently. An added bonus: regular posts and press releases keep specialized journalists up to date with product upgrades and future plans.
Benefits for All
When asking customers to get involved in marketing efforts, the first step is to underscore the benefits for them. Will a magazine interview (set up  by you) spread their name throughout the industry as a reputable source of information? Could a speaking opportunity (at your seminar) open up a parallel career as an expert? Might a video on how the problem was solved  (through your solution) lead to promotion? This is perhaps the most positive aspect of customer-driven marketing: everybody wins!
Want more insights?
Subscribe to our weekly marketing tips and advice, delivered straight to your inbox.
Oops! We could not locate your form.
Want more? Here are some other blog posts you might be interested in.
Having 22+ years as a founder, agency head, and CMO, I've learned repeatedly that marketing management must consistently ask and answer ...

In this digital era, we stand at the forefront of a technological revolution, witnessing the incredible potential of artificial intelligence (AI) ...

If you're in the business world, you're probably no stranger to acronyms. But when it comes to MQL and SQL, understanding ...
For founders and growing companies
Get all the tips, stories and resources you didn't know you needed – straight to your email!