In today's knowledge economy, there are two secret ingredients that effective entrepreneurs slip into every meeting and blend invisibly into every plan: Synergy and Teamwork!
That's because success depends on interacting seamlessly with a wide variety of people, all pursuing the same goal. Everyone wants to have their say and stand out from the crowd.
However, there's an efficiency ceiling for any meeting that's easy to set, using the no-nonsense Two Pizza rule laid down by Amazon CEO Jeff Bezos: any meeting should need only a pair of pizzas to feed the entire group. This means that efficient decision-taking processes involve only five to ten people, with tightly-targeted input.
Behind every thriving business, there's a close-knit team
The days when ambitious entrepreneurs could start up small businesses and handle everything themselves are long gone. In today's competitive markets, growth and efficiency reign – and that means building up specialized teams that blend skilled employees with experienced outside consultants.
So why is this everybody-working-together approach so popular? Because Synergy + Teamwork can produce spectacular results! Here are just a few of the reasons why:
Synergy:
fosters efficiency, with enhanced performances that trigger innovative ways of reaching shared goals;
motivates workplace unity, fostering loyalty and constructive cooperation, rather than destructive competition;
Teamwork:
provides unexpected feedback, reflecting different standpoints and leading to creative solutions that boost efficiency;
pumps up productivity, through sharing workloads, so tasks are completed on schedule with less stress;
opens up teaching moments, with lessons learned and expertise absorbed from more experienced workmates.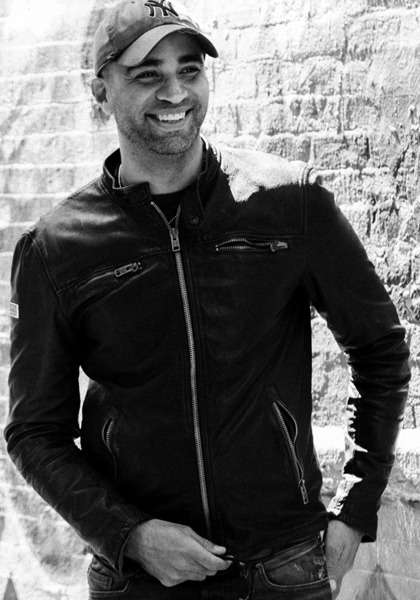 See how Transmyt can drive massive amounts of growth for your business.
SEO – Unlock massive amounts of traffic.

Content Marketing – Our team creates engaging content that will get shared + attract customers.

Paid Media – Effective paid strategies with clear ROI.

Website Development – Cutting edge technology platforms.
Thinking outside the box
One of the smartest ways of building a team is through outsourcing specialized skills. From cleaning to catering, accounting to advertising, countless ancillary activities are crucial to any business, but unrelated to its core purpose. By contracting these subsidiary tasks out to specialized firms, line managers and their teams are free to focus on what's really important: their products and sales.
And this is where an experienced digital marketing firm like ours is worth our weight in gold. Closely aligned with corporate values and dedicated to achieving the same goals, we open up new business horizons, unveiling unexpected opportunities and pumping up the bottom line.
Dynamic digital universe
Evolving non-stop, social media marketing strategies must keep pace with these dynamic channels of communication. Social networks – like Facebook, LinkedIn and Twitter – and media sharing sites – like YouTube, Instagram, Pinterest and even Snapchat – are just the tip of the virtual iceberg. So many new entrants pop up (as others vanish), that it's hard for outsiders to keep pace with the latest developments.
This is where an on-the-ball digital marketing consultant (like Transmyt) plunges deep into a universe of specialized networks, where like-minded people cluster around shared interests. A sales manager's dream, these self-segmented groups form pre-selected targets for tweakable marketing campaigns, with noteworthy ROI confirmed by fast feedback.
These lesser-known placement options include:
Interest-based networks, whose members share interests and hobbies, opening up market niches;
Consumer review networks, where businesses of all sizes can keep a sensitive finger on the market pulse;
Sharing economy networks, where members swap goods and services, often needing ancillary help;
Social shopping networks, packed with eager buyers seeking online bargains through longtail keywords;
Blogging and publishing networks, where carefully crafted content showcases products and burnishes company reputations.
We speak your language, we're on your team
When it comes to virtual marketing, only the best is good enough for your business. If you're eager to pursue your goals through cutting-edge technology, our experienced consultants will be happy to walk you swiftly through the latest Internet developments.
Respecting your packed daily schedules, we work with the Two Pizza rule: frank communication in small meetings, leading to fast, efficient decisions. So call us at 617.249.3759 for a FREE CONSULTATION.
Want more insights?
Subscribe to our weekly marketing tips and advice, delivered straight to your inbox.
Oops! We could not locate your form.
Want more? Here are some other blog posts you might be interested in.
As we approach the end of 2023, it's an opportune time to reflect on the year's digital marketing trends and speculate ...

In the dynamic realm of marketing, encountering a phase where your strategies cease to yield the desired results is not uncommon. ...

Being a Chief Marketing Officer (CMO) is no easy feat. As the head of a company's marketing department, you are responsible ...
For founders and growing companies
Get all the tips, stories and resources you didn't know you needed – straight to your email!