They're simple, they're tiny, and they take visitors straight to the text that interests them. Often neglected by page designers, anchor links are incredibly cool tools that let readers jump around easily in long webpages.
They're particularly useful for post-click landing pages, whose purpose is to trigger actions. To do so, marketers use these easy shortcuts to highlight points of interest to their target audiences.
What Is an Anchor Link?
Also known as an anchor tag, this is a favorite web design technique for cost-conscious marketers. While letting visitors jump instantly to topics of interest to them, the main advantage of anchor links is that they always keep visitors on the same page.
Although similar to hyperlinks, anchor links jump readers to a different section while remaining on the same webpage. Ideal for long pages, these links are designed to save visitors from frustration, scrolling past seemingly endless paragraphs of no interest to them.
Discreet but effective, these shortcuts enhance user experiences, while nudging them faster through the conversion process. Often presented as arrows, bullets, CTAs, and TOCs, anchor links are even more attention-grabbing when animated. It's much harder to resist a hyperlinked Sign Up Here! button that flashes in an appealing color every time the cursor hovers over it.
Using Anchor Links to Generate Leads
Always a juggling act between fact-rich content and clean-lined visuals, landing page design imposes some hard choices. This is where anchor links can save the day.
Instead of overwhelming visitors with daunting text bricks, a catchy header and half a dozen hyperlinked bullet points are all that's needed. With just a click, visitors find the information they want and turn into leads faster, as carefully planned anchor links draw them towards the next step along the sales funnel: a sign-up, a download, or even a request for a quote.
Building Credibility with Anchor Links
What's the fastest way of building trust among potential customers? Reading what other customers say about your company and its wares, of course.
Especially for new businesses (or companies moving into new areas), prospective buyers need immediate reassurance. And there's no better way to provide social proof than anchor links taking visitors to testimonials and reviews.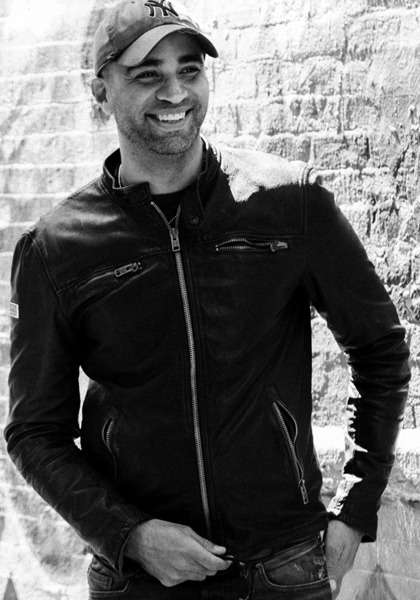 See how Transmyt can drive massive amounts of growth for your business.
SEO – Unlock massive amounts of traffic.

Content Marketing – Our team creates engaging content that will get shared + attract customers.

Paid Media – Effective paid strategies with clear ROI.

Website Development – Cutting-edge technology platforms.
Anchor Links Should Be Specific
Often pressed for time, many visitors are unwilling to click on vague invitations (like Learn More). Smart marketers are opting for more compelling CTAs that specify exactly what they're offering: Yes, I Want to Learn More About Investing or … Childcare or … Lawn Maintenance.
A clickable Table of Contents guides visitors to the specific sections of interest to them, while Go to Top and Go to Bottom arrows are time-saving navigation aids. Other useful options may include Pick Your Options, Delivery Slots, and Loan Calculators.
Add Authority with Anchor Links
Remind visitors frequently of the value you're offering them. Practical guides, industry news, how-to videos, regular data updates, podcasts, and seminars all build up the reputation of your company as an authority in its field.
A massive but intangible advantage when prospective buyers are weighing their purchase decisions, establishing your brand as an authority underpins the quality of its goods and services. And the fastest way of introducing visitors to reputation-boosting actions described on a webpage is through anchor links.
How Do Anchor Links Work?
In simple terms, an anchor link takes readers to a specific segment of a webpage that has a unique identifier, known as an anchor. To add anchors to specific headers or paragraphs, web designers must be able to add CSS elements, and be familiar with tools that can handle this task.
Although the exact techniques vary from platform to platform, the principle remains unchanged. Anchor links consist of two parts:
id=unique-id is a unique identifier in JavaScript and CSS that's attached to the target elements;
#unique-id is the link, with the URL consisting of a hash symbol and the unique identifier.
Are Anchor Links Important for SEO
Spotlighting significant content, anchor links help define landing page structures, for easier browsing by users. Another advantage is that Google searchbots can check anchor links quickly, gathering more information about your content and improving your organic search results.
Powerful conversion rate boosters, anchor links also enhance user experiences. Overall, the outcome is clear: better on-page SEO analysis data. And it's not hard to visualize that translates into higher conversions.
Takeaway: Easy to use, no-cost anchor links endow your page with greater value for visitors, saving them time through visual cues that whisk them to exactly the information they want. Eliminating unnecessary scrolling keeps their attention focused on your shared goal: closing the deal!
Want more? Here are some other blog posts you might be interested in.
As we approach the end of 2023, it's an opportune time to reflect on the year's digital marketing trends and speculate ...

In the dynamic realm of marketing, encountering a phase where your strategies cease to yield the desired results is not uncommon. ...

Being a Chief Marketing Officer (CMO) is no easy feat. As the head of a company's marketing department, you are responsible ...
For founders and growing companies
Get all the tips, stories and resources you didn't know you needed – straight to your email!