As the Covid tsunami subsides, companies are exploring how to restore, restructure, and renew their pre-pandemic business practices. And one of their main allies in this painful process is B2B content marketing.
Many concepts that were once the unquestioned pillars of commerce are crumbling: just-in-time supply chains are clogged; employees are unwilling to return to offices, and customer loyalty has been tested as never before by the upsurge in online shopping. This is why it's time to focus on buyers more tightly than ever.
Conveying Empathy through Content Marketing
Just like the rest of the world, buyers are still struggling to adjust to all these new demands, while also perhaps grieving personal losses. However, people still need goods, jobs, and incomes, so businesses must craft solutions.
For brands, content marketing is among their most powerful tools for human-to-human communications.  The days of meaningless corporate-speak have long gone, and brands are expected to adopt clear stances on controversial issues.
Purposeful Leadership through High-Value Content
Leading with a purpose is a particularly positive approach for a brand. Through their content marketing, businesses spotlight their values.  Thoughtful (rather than just cheerful) messages on special days, active support for underprivileged minorities, and amplifying the voices of local leaders are all ways of portraying the brand as caring – and thus relatable.
However, B2B content marketing is the perfect tool for addressing these difficulties.
show the brand cares about its audiences;
show what your brand stands for;
spotlight its core values;
highlight issues that are important to its stakeholders;
explain how the brand is addressing them;
offer constructive comments and kind advice.
Brand Humanization in B2B Marketing
No matter how cute their anthropomorphized mascots, brands are not human. But effective content marketing can endow them with humanity, by enriching a brand's image with reflected human characteristics.
More than mere hypemeisters trumpeting the excellence of its wares, trustworthy voices should instead speak out on current issues, with the support of the brand. There's no limit on topics, provided that they are aligned with brand values.
These indirect spokespersons can be anyone whose views and actions are supported by the brand. Obvious examples include executives, employees, prospects, customers, and users engaging in newsworthy activities, from earning qualifications to charity work.
Other good choices include local celebrities, outside experts, and digital influencers, with content spread through a broad range of channels.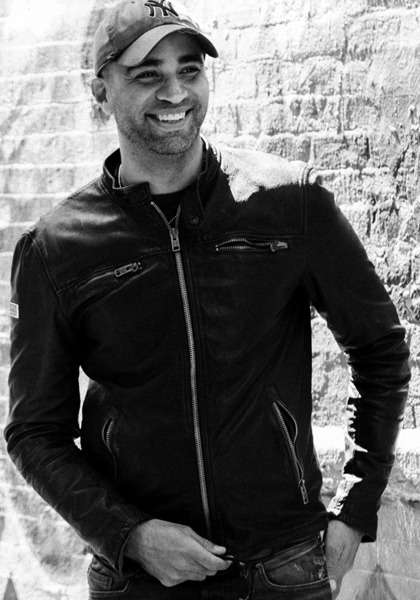 See how Transmyt can drive massive amounts of growth for your business.
SEO – Unlock massive amounts of traffic.

Content Marketing – Our team creates engaging content that will get shared + attract customers.

Paid Media – Effective paid strategies with clear ROI.

Website Development – Cutting-edge technology platforms.
Relationships Underpinned by B2B Content Marketing
Always an important aspect of business, personal relationships are perhaps even more important today, as we all struggle to find our footing in post-pandemic business quicksands. And relationships are built on trust, particularly at the B2B level.
This is where expert content marketing and brand advocacy pave the way to closer connections. After all, it's common knowledge that referrals and repeat customers are far cheaper and more effective than even the most tightly targeted advertising campaigns.
Well written B2B marketing content also provides accurate information on aspects such as:
Innovative technologies and their possible effects;
New training courses and qualifications;
Best industry practices and updates;
News of mergers, acquisitions, and IPOs along the industry supply chain;
Alterations to laws and regulations on imports and exports, products and services;
Global events ranging from weather to war affect supply chains and deliveries.
Three B2B Content Marketing Insights
Effective B2B content marketing should never focus on goods and services, or delivery and payment conditions. Instead,  blogs, posts, articles, and videos should convince buyers that your brand understands them and their problems better than any of your competitors on the market.
A critical component of successful B2B content marketing is to make sure your brand remains top of mind with your target buyers. Even if sales are protected by multi-year contracts, content marketing is still crucial, as the competition will be doing whatever it can to replace your firm during the next round of negotiations.
So here are three insights into buyers 'minds
Insight: Nobody cares about your products or services. All a buyer wants is to find a solution to a specific problem, preferably quickly and possibly long-term as well.This is where experience is worth its weight in gold, for B2B content marketers. Once buyers are convinced that their problems are understood, they're a lot more likely to accept the proposed solutions. At worst, they'll spend time checking out your brand and what it offers, taking notes for future reference.
Insight: Your B2B content marketing is competing for buyers' time and attention with Facebook, Netflix, Amazon, YouTube, WhatsApp, podcasts, and countless television programs.The trick here is to slot seamlessly into their existing content ecosystem, posting your B2B messages where they already look for content, packaged in ways they prefer. This is where channel strategy is your best friend. But understanding what buyers want, where they seek it, and when is only the first step. Next, you must make sure that it's worth the effort for them.
Insight: People consume content only for i) entertainment; and ii) to solve a problem.The tricky part is pinpointing exactly what is entertaining for your target B2B audience. As a rule of thumb, meaty information should be counterbalanced by lighter offerings, thus avoiding the twin content traps of being too boring or too frivolous.
Based on these three insights, businesses seeking a B2B content marketing approach that's meaningful, engaging, and rewarding in terms of ROI, must check that every post is either solving a problem or offering entertainment.  If your content fails to score high for any of these aspects, it's time to rethink, restrategize and restructure your B2B content marketing program.
Want more? Here are some other blog posts you might be interested in.
As we approach the end of 2023, it's an opportune time to reflect on the year's digital marketing trends and speculate ...

In the dynamic realm of marketing, encountering a phase where your strategies cease to yield the desired results is not uncommon. ...

Being a Chief Marketing Officer (CMO) is no easy feat. As the head of a company's marketing department, you are responsible ...
For founders and growing companies
Get all the tips, stories and resources you didn't know you needed – straight to your email!