Persuading customers to leave reviews is an important part of any marketing strategy. While building trust with potential buyers, reviews also provide priceless feedback on how to improve the business as a whole.
But  asking for reviews can be a tricky task, walking a tightrope between successful and respectful. So always start by thanking the customer for their business and expressing your appreciation for their feedback. Then explain why a review is so important, and how it will help you in your business.
Here are two key approaches for seeking reviews that get results, but without being pushy.
Ask Your Customers Directly 
One way to ask customers for reviews is to speak to them directly. This can be done in person, over the phone, or via email. Whichever path you pick, courtesy is always the first step, thanking them for choosing your product or service;
Offer Incentives for a Review
Another great way to ask for reviews is to offer incentives: 10% off a subsequent purchase, a small gift, or special access to privileges. However, incentives must never be too generous, as this could be misconstrued as attempting to manipulate reviews
Finally, provide a one-click link or simple instructions on how to leave a review. Remember, your customer has many other calls on their time – so the more streamlined the process, the higher your chances of scoring reviews.
Are Customer Reviews Really that Important?
Indeed they are! The digital equivalent of word-of-mouth advertising, this kind of publicity is extremely valuable for businesses of all sizes. Here are a few reasons why:
Better credibility, as positive reviews from satisfied customers build credibility and trust with potential customers;
Stronger engagement through responding to reviews builds links with customers, showing that you value their feedback;
Enhanced visibility, as a string of positive online reviews can showcase your business to potential buyers, attracting searchbots and upgrading search engine page results;
Higher revenues, as glowing reviews can persuade hesitant customers to pick your products or services over your competitors, boosting sales.
Bonus:
By providing unique insights into changing needs and preferences among your target markets, customer reviews keep you up to date with the latest trends. Accurately reflecting what consumers like (and dislike!), they are trustworthy guides for steering improvements and upgrades.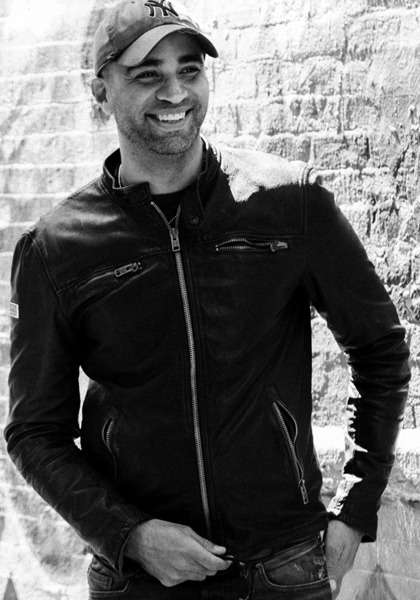 See how Transmyt can drive massive amounts of growth for your business.
SEO – Unlock massive amounts of traffic.

Content Marketing – Our team creates engaging content that will get shared + attract customers.

Paid Media – Effective paid strategies with clear ROI.

Website Development – Cutting-edge technology platforms.
 What Else Can I Do to Get More Reviews?
The first step is to provide excellent customer experiences from start to finish – and that means getting C-suite support for a company-wide online reviews initiative. This demands a top-down focus, reminding every employee that their actions have direct impacts on the business.
This means far more than just a few pep-building sessions for public-facing staff. Instead, it should encompass everyone, from cleaning staff to order pickers and even parking lot security.
For marketing departments, the customer experience begins with well-timed posts and eye-catching ads. Is your landing page informative? Do your sales funnels flow smoothly? Is checkout painless, with payment options for every budget?
Ensure that every visitor has a great experience with your business. That's because satisfied customers are more likely to leave positive reviews and recommend your wares to others.
Make sure you respond to all reviews, whether positive or negative. This shows review readers (meaning all your target publics) that you truly care about customer experiences and appreciate their feedback.
Remember, reviews are deeply personal – which means your requests should be personalized as well. Use the customer's name, and mention their recent purchase or contact with your business.
Ask them if they were happy with this experience, and if they would be willing to spread the word to other consumers. This works well as a follow-up question, in a gentle reminder sent (only once!) to customers a week or so after closing a deal.
What's the Magic Formula For Getting Customer Reviews?
Email is still one of the best ways of persuading customers to give reviews. This digital dinosaur outperforms more modern channels through convenience: all that's needed is
A recognizable sender name, preferably the salesperson;
A personalized request for a review, using the customer's name and describing the transaction; and
A clear call to action with links to your review page (or platforms such as Facebook, Yelp, or TripAdvisor), with minimal customer time and effort;
Warm thanks, and possibly a small gift as an added incentive.
Takeaway:
Customer reviews play a significant role in the success and growth of any business, making them a vital aspect of every marketing and customer engagement strategy.
Want more? Here are some other blog posts you might be interested in.
Having 22+ years as a founder, agency head, and CMO, I've learned repeatedly that marketing management must consistently ask and answer ...

In this digital era, we stand at the forefront of a technological revolution, witnessing the incredible potential of artificial intelligence (AI) ...

If you're in the business world, you're probably no stranger to acronyms. But when it comes to MQL and SQL, understanding ...
For founders and growing companies
Get all the tips, stories and resources you didn't know you needed – straight to your email!