Is your business flailing for footholds in rapidly changing markets? Here's a cost-effective solution! Early intent insights offer priceless glimpses into what consumers really want, reflected in increasingly complex search parameters.
Over the years, searches have become much more complex and nuanced. People are using more specific language to navigate the vast library of the world's digital information.
Particularly in times of economic turmoil, people's needs become unpredictable. This means that smart marketers no longer rely on just historic data and projections in their 2023 planning.
They know that the best way to stay ahead of their competition is to spot early search intents. And brands can improve their outcomes by focusing on early search intents.
How People Are Searching in 2023
When an entire topic is new, people use only a word or two to seek information: sustainability, women's sportswear, electric vehicles. As these umbrella terms become familiar, searches drill down deeper through modifiers: sustainable cleaning products, plus-size women's sportswear, second-hand EVs.
Signaling both interest and intent, these modifiers offer up-to-the-minute insights into consumer needs. For trend-wise marketers, they are windsocks of changes in emotions and opinions, reflecting changes in demands.
Why Are Modifiers Important?
People use modifiers during the initial phase of their shopping journeys: defining budgets, exploring options, and comparing products. Weighing overall benefits is also important. Common modifiers may include terms like: luxury, imported, good value, long-lasting, and warranty.
Instead of adopting a one-size-fits-all approach, these modifiers let brands help consumers find exactly what they want. By keeping businesses in constant touch with customer preferences, curated campaigns provide search insights in real time.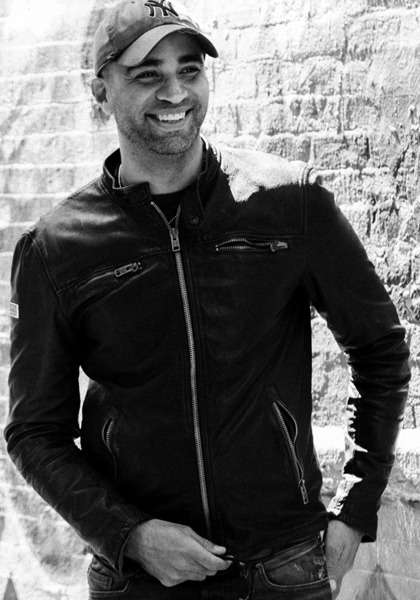 See how Transmyt can drive massive amounts of growth for your business.
SEO – Unlock massive amounts of traffic.

Content Marketing – Our team creates engaging content that will get shared + attract customers.

Paid Media – Effective paid strategies with clear ROI.

Website Development – Cutting-edge technology platforms.
What Are Today's Top Search Engines?
Synonymous with Internet searches since it was launched in 1997, Google's share of the global search engine market reached an overwhelming 91.88% in 2022. Lagging well behind are Bing (3.19%), Yandex (1.52%), Yahoo (1.33%), Baidu (0.76%), and DuckDuckGo (0.64%).
However, the balance of power may be shifting rapidly, as AI development surges:
ChatGPT attracted over a million users within a week of its launch on November 30, 2022 (in comparison, Twitter took nearly two years to reach this milestone);
Bing's new version was launched on February 7, 2023, based on a next-generation OpenAI large language model that is reputedly more powerful than ChatGPT;
Bard is the late-arriving Google runner in this AI race, designed to "combine the breadth of the world's knowledge with the power, intelligence, and creativity of our large language models," according to CEO Sundar Pichai.
Trending search terms tracks new demands as they emerge, mirrored by Google's Insights page. Taking a longer view, Google Trends keeps pace with the evolution of searches over longer periods, as it takes time for consumer intent to mature into customer demand.
By looking more closely at changing modifiers, perceptive marketers can spot shifts in interest that will soon morph into demands. In other words, these two tools are how early search intent can be spotted most easily.
What Is Customer Search Intent?
In simple terms, this is the core reason why users log into a search engine. For marketers, it's essential to align content with what audiences are seeking.
And with voice-to-text features making it increasingly easy to ask more complicated questions, consumers are begging for information that targets their specific needs more accurately. Clicks on links tell algorithms what is relevant, which logically ranks higher each time (underpinned by authority).
So search intent is important, because it has a direct impact on whether visitors stay on your website. In turn, this is one of the factors steering Google's decisions on what content to display to its users.
It's generally agreed that there are four kinds of search intent:
Informational: seeks simple data (movie times, recipes, traffic jams);
Navigational: seeks brand websites, products, or services (Facebook login, Spotify playlists, helpdesk);
Commercial: equivalent to comparison shopping (best Chinese food in Miami, lightest laptops);
Transactional: consumers have done their research and are ready to close a deal (Jeep financing for veterans, Easter getaway in Paris).
Each of these search types is reflected in their SERPS and snippets. By responding accurately to each type of search intent, businesses deliver more relevant content.
This results in increased traffic, as ranking higher on search results pages enhances visibility. And when people find the content they want, they're much more likely to stay on your website, with lower bounce rates.
Takeaway:
The entire value proposition of Internet searches is based on finding top-quality content instantly. This is why understanding search intent is crucial for boosting traffic, with better-qualified leads, more conversions, and higher sales.
Want more? Here are some other blog posts you might be interested in.
Having 22+ years as a founder, agency head, and CMO, I've learned repeatedly that marketing management must consistently ask and answer ...

In this digital era, we stand at the forefront of a technological revolution, witnessing the incredible potential of artificial intelligence (AI) ...

If you're in the business world, you're probably no stranger to acronyms. But when it comes to MQL and SQL, understanding ...
For founders and growing companies
Get all the tips, stories and resources you didn't know you needed – straight to your email!