Customers: complex, challenging, and constantly changing. That's why one of the most effective ways of responding to their wants and needs – often spurred by trendy technology –  is through flexible customer journey maps.
Customer journeys are rarely linear. This is why smart marketers represent them in many different ways, from post-it notes on a whiteboard to technical spreadsheets and eye-catching infographics. All that's important is that customer journey maps make sense to the people using them.
These useful marketing tools offer valuable insights into doubts plaguing businesses in almost every sector:
Why do some buyers run through several stages as they move from point A to point B, when this should be just a single step?
Why do so many people spend hours browsing, piling their digital carts with goods that obviously appeal to them, and then vanish?
Why do almost 70% of online shoppers abandon their carts before hitting that all-important BUY button?
One likely answer to all these questions is that these sellers are unaware of the road signs that would steer customers along their paths to purchase these goods and services. So here's a handy guide on creating customer journey maps and tailoring them to specific requirements.
Why Do I Need Customer Journey Maps?
These on-screen representations of customer experiences highlight the pain and pleasure points in their interactions with your company. Often starting with an enhanced brand, product, or service awareness through social media, these experiences peak on your website and (with a little luck) extend through to auto-scheduled review request emails sent out a few weeks after successful transactions.
It's a long and rocky road from a tweet or an Instagram post to a completed conversion, extended even further by the need to retain customers and turn them into repeat buyers. With a reported 80% of customers viewing their buying experiences as important as the goods or services they purchase, it's clear that there's no single magic formula for mapping customer journeys.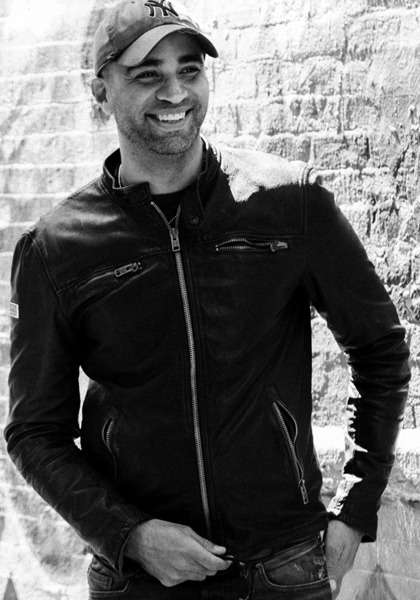 See how Transmyt can drive massive amounts of growth for your business.
SEO – Unlock massive amounts of traffic.

Content Marketing – Our team creates engaging content that will get shared + attract customers.

Paid Media – Effective paid strategies with clear ROI.

Website Development – Cutting-edge technology platforms.
What's the Best Way of Understanding Customer Journeys?
Like all market research, the most trustworthy sources of information are hands-on users. So before plunging into the process of creating your own customer journey map, you need to talk not only to your customers but – perhaps even more importantly – the ones that got away.
Good sources here are simple questionnaires (on social media, email, and messaging apps). More costly options like in-depth interviews and focus groups allow deeper dives into why prospects decide to convert (or not, of course!).
This quest for feedback should ask respondents (at least):
How did they hear about your company?
What are their general impressions?
What goals are they pursuing through your goods or services?
What problems do they believe might be solved by your wares?
What attracted them to your website?
Was it clear or confusing (on a Likert scale)?
Did they make a purchase? Whether yes or no, what was the deciding factor?
Did they need customer support? Was it helpful?
How to Personalize Your Own Customer Journey Maps
All this information should be fed into your marketing dashboard and then collated, compared, and combined into individualized customer journey maps. Major 'milestones' along the way are the touchpoints where customers interact with your company.
In addition to your website, these touchpoints may include:
email marketing blasts;
third-party review websites
paid ads, promotions, and influencers
social media posts, likes, shares, and comments
live events (sponsorships, taste-tests, handouts …)
virtual events (shows, contests, launches, seminars, games …)
Steppingstones along customer journeys, appropriate touchpoints must be selected for specific prospect and buyer profiles. Clustered by parameters – age, gender, income, interests, etc. – they form the structure underpinning each customer journey map.
 What Are the Benefits of Mapping Customer Journeys?
Although this may seem counterintuitive, one of the main benefits of a customer journey map is that it highlights problem areas for your target audiences. There's a fair chance that a few easy tweaks could fix (or at least ease) roadblocks, pain points, bottlenecks, doubts, and other hurdles that might undermine sales.
The fastest and cheapest way of addressing these potentially negative aspects is an easily-accessible FAQ page. Each item should respond to frequent concerns that can easily sabotage purchase decisions, like delivery dates, shipping costs, quality control, sizes, and returns policies.
Takeaway: Mapping customer journeys is a vital – but hypothetical – step towards reaching your target audiences. That's why savvy marketers slip into their buyer persona shoes and walk every step of the way with their prospects  – because nothing replaces real-life customer experiences!
Want more? Here are some other blog posts you might be interested in.
As we approach the end of 2023, it's an opportune time to reflect on the year's digital marketing trends and speculate ...

In the dynamic realm of marketing, encountering a phase where your strategies cease to yield the desired results is not uncommon. ...

Being a Chief Marketing Officer (CMO) is no easy feat. As the head of a company's marketing department, you are responsible ...
For founders and growing companies
Get all the tips, stories and resources you didn't know you needed – straight to your email!