With so much attention focused on social media, websites can easily be neglected. Although brand-promoting content is important, it's important to remember that its website is the beating heart of any business with a digital presence.
This means that website updates and upgrades should be top priority, for burnishing the online image of your business. Sadly, many websites are underperforming because of technical errors that might seem minor overall but are irritating enough to drive visitors away. Although the poor design, unappealing color combos, and clunky navigation will never be mentioned in reviews or complaints, their effects will certainly be felt on conversions and sales.
Easy to avoid once known, here are a few of the main stumbling blocks that can downgrade your website and devalue your brand:
Is Your Website Mobile-Friendly?
By year-end 2021, mobile devices (excluding tablets) accounted for almost 55% of website traffic worldwide. This figure has risen steadily since 2017, particularly as many major markets leapfrogged the desktop stage, moving straight to smartphones. In the USA, the mobile market is already verging on 50%. This is why your website must be mobile-friendly, displaying quickly and clearly on smaller handheld screens. Otherwise, you may be cutting out half of your potential market!
Takeaway: Check just how mobile-friendly your website really is through Google's free Mobile-Friendly Test. Don't skip this step, as first-hand experience of navigating your website on a smartphone offers valuable insights into consumer experiences.
 Is Your Website Secure?
With a high proportion (almost half!) of Americans threatened by digital crimes over the past few years, Internet users are becoming increasingly cautious. Credit card fraud is among the most common scams, followed closely by identity theft. This trend has been exacerbated by unsecured websites that allow criminals to steal information keyed in by unwitting users.
However, word has been spreading fast as people share scams on social media. As a result, many consumers now actively avoid websites using the HTTP protocol, instead of the safer HTTPS, which prevents data theft and hacking by encrypting data transmissions. In fact, many browsers are now blocking HTTP sites seeking personal information.
Takeaway: if your website doesn't display the HTTPS protocol, you're basically telling visitors that you don't care about keeping their personal data secure. And that's not a good look for any business.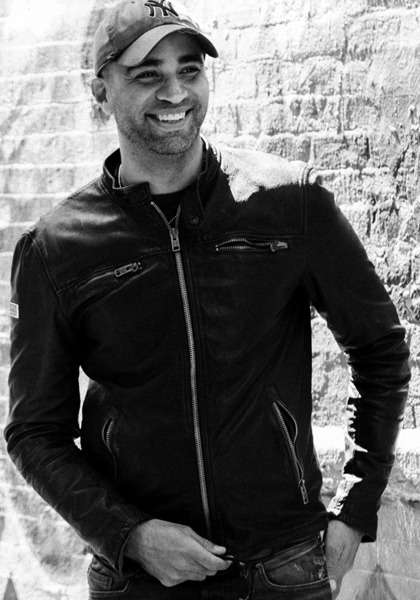 See how Transmyt can drive massive amounts of growth for your business.
SEO – Unlock massive amounts of traffic.

Content Marketing – Our team creates engaging content that will get shared + attract customers.

Paid Media – Effective paid strategies with clear ROI.

Website Development – Cutting-edge technology platforms.
 Is Your Website Outdated?
It takes only a few seconds for visitors to form their first impressions of a company when visiting its website. And if its pages are cluttered, with low-grade content and poor-quality images, consumers are unlikely to feel confident about doing business with a firm that looks as though it hasn't changed since the 1990s.
Smooth and intuitive navigation is vital, as well over 90% of consumers rate easy navigation as a vital element for any website. When visitors can find exactly the information they want in just a few moments, they automatically assume that the rest of the business is run just as competently.
Here are the hallmarks of a professionally designed website that draws visitors imperceptibly but irresistibly along its sales funnel, while assuring them that this is a trustworthy place to do business:
clean layouts that keep pace with modern trends;
optimized images;
relevant and interesting videos;
authoritative and original copy;
clear calls to action;
frequent updates that encourage repeat visits.
Takeaway: Still little more than a dream-like concept, far-sighted businesses are already planning their operations in the ultra-virtual Metaverse. Don't get left behind!
Is Your Website Transparent?
Keeping customer data secure is only half the story. Data privacy legislation is being enacted in many major markets (Europe, Brazil, and South Africa), with the several US States following suit, including California, Massachusetts, New York, North Dakota, Maryland, and Hawaii.
It's important to tell your consumers exactly how their requested personal information will be used:
Explain why they've been added to specific lists, with straightforward sentences like You are receiving this message because you signed up for our monthly newsletter;
Provide a clearly visible link that allows them to cancel these subscriptions immediately, without requesting an explanation;
Ensure maximum transparency throughout all data transfer processes, with repeated opportunities to back out of marketing activities at will.
Takeaway: If in doubt, opt for stronger rather than weaker data protection measures, even if not yet required by law in your area. Solid protection is always better than gaps and loopholes, right?
Are Technical Issues Downgrading Your Website?
The average consumer isn't qualified to analyze your website (and has little interest in doing so). However, when something isn't running smoothly, this will leave visitors dissatisfied. Here are some of the behind-the-scenes aspects that can easily be tweaked for better customer experiences:
Poor SEO optimization lowers your search page rankings, with ill-chosen keywords and tags resulting in poor results. Almost 30% of users click on the first Google search result, only 15% opt for the second name on the listing, and less than 2% will venture as far as the second results page;
Slow page loading is an instant turnoff, with 50% of mobile visitors leaving a website if it takes more than three seconds to load. Solutions include better-caching techniques, using HTML5 instead of flash content, opting for gZip compression, and cleaning up the code for the entire website;
Spam comments may be offensive or – worse still – contain dangerous links. Although unconnected to your business, they can reflect badly on your reputation. To prevent this problem, add a pre-approval step to the upload process, so your marketing team can delete them before they tarnish your brand.
Bottom line: A cost-effective website blends modern design with cutting-edge technology, showcasing products and services through high-quality images and keyword-rich content. A virtual visiting card for your business, your website is a savvy investment in the reputation of your brand.
Want more insights?
Subscribe to our weekly marketing tips and advice, delivered straight to your inbox.
Oops! We could not locate your form.
Want more? Here are some other blog posts you might be interested in.
As we approach the end of 2023, it's an opportune time to reflect on the year's digital marketing trends and speculate ...

In the dynamic realm of marketing, encountering a phase where your strategies cease to yield the desired results is not uncommon. ...

Being a Chief Marketing Officer (CMO) is no easy feat. As the head of a company's marketing department, you are responsible ...
For founders and growing companies
Get all the tips, stories and resources you didn't know you needed – straight to your email!