Inflation and recession: two ominous words that are often dreaded by marketers. But there's a more positive way of viewing these belt-tightening times. As advertising and marketing budgets are pruned across entire segments, in response to dropping sales and shrinking profits, consumer-aware companies fill the communications gaps with creative solutions.
When they're counting every penny, buyers want top value for their money and appreciate brands that respond to this need. But budget-friendly wares needn't be plain and unattractive – this is where creative approaches power innovative businesses into the lead, helping their customers maintain their quality of life.
Using Creativity As a Driver for Growth
If there's one place that bubbles over with new ideas, it's the Lions International Festival of Creativity, held every summer in Cannes, France. Championing excellence in publicity since 1954, this showcase for the world's most creative ads is a communications benchmark.
Looking ahead to a post-pandemic future during the 2022 Festival, marketing expert Mark Prichard (aka the Chief Brand Officer at Procter & Gamble) urged marketers to "double down" on their "core job" of deploying creative flair to fuel business growth and brand enhancement. He is confident that this is the most effective answer to the recent global upsurge in living costs and a looming recession.
Marketing Creates Value That Rides Out Recessions
At this event, Prichard advised CMOs on how to convince CEOs and CFOs that marketing activities actually create value while driving growth. These are particularly relevant issues in today's economic doldrums, with unknown challenges and unexpected disruptions wiping out hard-earned gains built up over many decades.
Thinking outside the box really pays unexpected dividends. These benefits include deeper relationships with customers, as discovered by Pampers, through a creative five-step approach tailored specifically to its target market:
Knowing that parents-to-be are eager to know when their baby will arrive, Pampers launched its Due Date Calculator, as a friendly introduction to the brand;
After further interactions, parents can sign up for the Pampers Rewards program, which offers them deals, how-tos, and hand-outs;
Responding eagerly to this innovative approach, couples are happy to provide this trusted brand with increasing amounts of personal data;
By the time the baby is born, Pampers is almost a family member, involved in major decisions through its Baby Name Selector and soothing fretful bedtimes through its Snap Stories app;
Even the names of its products are baby-friendly, with gentle Preemie Touch for early arrivals, and a realistically sturdy Poonami option for toddlers working their way through potty training.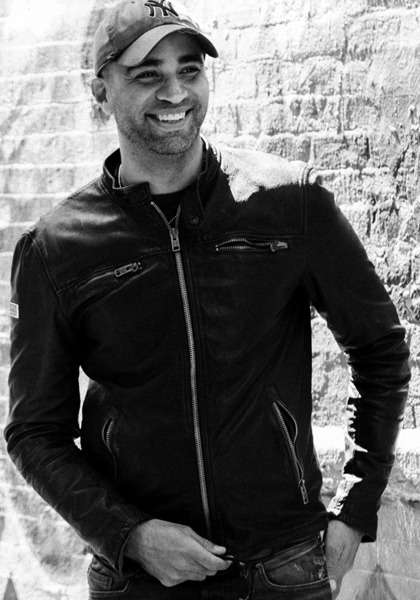 See how Transmyt can drive massive amounts of growth for your business.
SEO – Unlock massive amounts of traffic.

Content Marketing – Our team creates engaging content that will get shared + attract customers.

Paid Media – Effective paid strategies with clear ROI.

Website Development – Cutting-edge technology platforms.
Doing Well While Doing Good with Creativity
However, many brands are becoming increasingly aware of the importance of corporate social responsibility in their customer relations management plans. To an increasing extent, buyers want to know that their purchases are doing more than simply fattening up bottom lines.
More than just negative non-actions (not polluting the environment, not engaging in discriminatory practices), consumers are now demanding positive steps from the companies they patronize. A gift for creative marketers, these corporate accountability steps often include activities with high visual appeal on social media, such as
working with fair trade feedstocks and raw materials;
Investing in environmentally aware businesses;
engaging in charity or volunteer work, particularly in fields of interest to customers;
shrinking their carbon footprints through restructuring and uptooling processes;
improving employment policies, with more openings for minorities and people with special needs;
establishing working hours and on-site facilities that are parent-friendly.
Profits Soar When Creativity Creates Value
More than ever before, sustainable profits will forge ahead, shoulder to shoulder with social accountability. However, as noted by the Milken Institute, there's an inherent contradiction between higher productivity (and profits) underpinned by technological advances, which have disproportionately severe effects on less-skilled and lower-paid workers.
The systemic responses (minimum wages, upskilling) suggested in the Milliken article are underscored (although in a different dimension) by adman Prichard: "When we do our core job of creating value as a force for growth, that in turn gives us the means to be an even broader force for good – in ways that help society and the planet."
Creative Flair Outweighs Inflation and Recession
Amazingly, this entire virtuous cycle of dynamic growth is powered by an invisible fuel that's freely available to everyone – creative flair! The message is clear: creativity-driven growth can also be a force for good because market expansion creates jobs, incomes, and value – all leading to positive economic and social outcomes.
Innovation is inspiring, attracting new customers to markets that then expand. In turn, this extends economic inclusion, with higher incomes benefiting more families, and spreading the wealth as purchasing power rises.
Takeaway: Creativity is an invisible superpower that thrives in tough times when recession and inflation nibble away at paychecks. By driving growth and enhancing value, creative flair underpins waves of economic expansion that benefit peoples and societies all over our planet.
Want more? Here are some other blog posts you might be interested in.
Having 22+ years as a founder, agency head, and CMO, I've learned repeatedly that marketing management must consistently ask and answer ...

In this digital era, we stand at the forefront of a technological revolution, witnessing the incredible potential of artificial intelligence (AI) ...

If you're in the business world, you're probably no stranger to acronyms. But when it comes to MQL and SQL, understanding ...
For founders and growing companies
Get all the tips, stories and resources you didn't know you needed – straight to your email!