In 2023, digital marketing managers are likely to be overwhelmed by all the options available to them. As management and virtual content creation processes become increasingly complex, security and privacy requirements become more stringent, while timeframes become even tighter.
Some of these hurdles are leftovers from the pandemic (remote, hybrid, or in-office workers), while others reflect the steady expansion of globalization (worldwide offices and multinational campaigns). Still others are legal, rooted in a surge of data privacy laws: Europe's GDPR, the PIPL in China, Brazil's LGDP, the POPIA in South Africa, and several State Acts in the USA.
What's New in Digital Marketing Tools
So how are successful creative and content teams currently handling their workflows? A whole slew of AI apps are stirring up the content and illustrations market, while brands are still puzzling out ways to communicate without leaning on third-party cookies.
Here are some of the innovative tricks, tools, and techniques used by the brightest marketing departments to ramp up their metrics in 2023:
Innovative automation tools are streamlining repetitive tasks, improving efficiency, and freeing up time and energy for more creative At the same time, an updated content style guide ensures a consistent voice for your brand across multiple channels, while underpinning content quality;
Mobile optimization is vital, as increasingly large numbers of internet users are demanding anyplace+anytime access to websites on their smartphones;
Chatbots and conversational marketing offer personalized assistance to customers 24/7 in any time zone, clearing up doubts, making appointments, and even closing deals.
Gen What? Segmentation Defines New Targets
Although the traditional generationsl divisions remain unchanged, more accurate segmentation is leading to more detailed breakdowns:
1946 –1964 Baby Boomers
1965 –1979 Gen X
1980 –1994 Millennials
1995 – 2012 Gen Z.
However, three other generations are flying under the marketing radar, all needing special attention in 2032:
Gen Alpha, whose oldest members turn ten this year. Born into a world of instant communications everywhere (the iPad was launched in 2010), this generation is more screen-native than any of its predecessors.
Gen C is the connectivity generation. Based on mindset rather than age, wealth, location, or ethnicity, its members range from kids to centenarians, qualifying for Gen C membership solely by connectivity.
Gen D consists of digital natives: born after 1995. This is the youngest segment of the workforce, tech-savvy and expecting instant access to the latest technologies.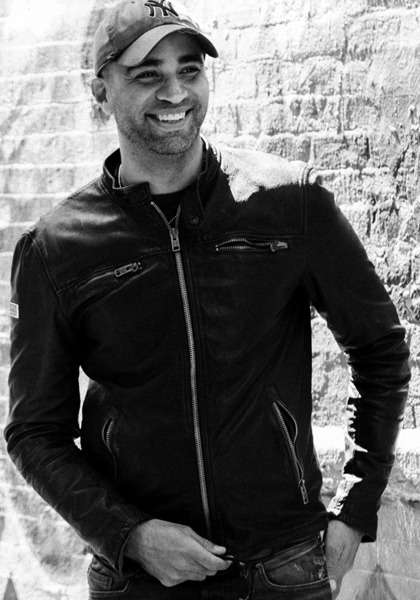 See how Transmyt can drive massive amounts of growth for your business.
SEO – Unlock massive amounts of traffic.

Content Marketing – Our team creates engaging content that will get shared + attract customers.

Paid Media – Effective paid strategies with clear ROI.

Website Development – Cutting-edge technology platforms.
Creative Approaches to New Audiences
With earlier generations dragged (often reluctantly) into the digital world, marketers had time to explore new ways of reaching out to these consumers. However, digital natives are now demanding faster responses and more dynamic communications, updated weekly, if not daily.
Here are some of the audience-facing approaches that digital marketers are exploring, as they strive to speed up their content flows while keeping quality high:
A content calendar should be drawn up to plan and schedule content at least a year in advance, planning seasonal promotions. This should be paired with a project management tool that assigns tasks, sets deadlines, and tracks progress;
Repurposing/recycling content saves time and valuable resources, while reaching out to a broader range of targets. As an example: a well-researched blog can be expanded into a whitepaper and compressed into a social media post, with highlights released as tweets, and professional aspects featured on LinkedIn.
Social media platforms and influencer marketing also provide leverage for connecting wider audiences and building trust with potential buyers. Staying on point is vital ‑ nothing says a brand is out of touch more loudly than stale or boring content. That's why regular content audits help identify and eliminate any outdated or underperforming placements.
Interactive content (like quizzes, polls, and surveys) is a great way of actively engaging with audiences, while generating fresh insights. Easily spread across a wide range of channels, a set of well-designed questions can even replace costly focus groups, when properly placed;
Video marketing is a hot topic, with its popularity expected to soar in 2023, especially short-form placements. Options include unboxing, hot tips on new features and functions, and trips into virtual reality;
Influencer marketing will become even more effective, with brands opting for lower-fee names with smaller but more specific groups of followers. This more specialized approach allows more individualized touches, enhancing brand credibility.
Takeaway: Brands on the cutting edge are going immersive. Through virtual reality and augmented reality, some are already running unforgettably interactive initiatives through platforms like the Metaverse, whose potential has barely been glimpsed.
Want more? Here are some other blog posts you might be interested in.
Having 22+ years as a founder, agency head, and CMO, I've learned repeatedly that marketing management must consistently ask and answer ...

In this digital era, we stand at the forefront of a technological revolution, witnessing the incredible potential of artificial intelligence (AI) ...

If you're in the business world, you're probably no stranger to acronyms. But when it comes to MQL and SQL, understanding ...
For founders and growing companies
Get all the tips, stories and resources you didn't know you needed – straight to your email!