The holidays are here! And that means that sales will be soaring as 2021 draws to a close. So here are a few hot tips on how to keep up with digital marketing trends in an (almost) post-pandemic world.
From early-bird Black Friday offers starting mid-November through to New Year specials, businesses of all sizes are gearing up for the festive season. In addition to accounting for a solid chunk of annual revenues (up to 25%, for some brands), this buying frenzy opens up opportunities to build traction with future customers for the years ahead.
Pep Up Social Media Engagement
It's easy to add a festive note to blogs, posts, and ads. Platforms like Facebook and Instagram allow brands to reach out to tightly targeted audiences through paid ads, based on a broad range of criteria.
Each social media platform plays a unique role and attracts specific audiences. Smart marketers are familiar with all their strong and weak points, spotlighting brands on the platforms preferred by their potential customers.
However, blatant promotions should be avoided. Instead, focus on entertaining or advising users, through high-value content, lightly sprinkled (not packed!) with well-chosen keywords, colorful graphics, informative videos, and entertaining GIFs.
Don't forget to feature user-generated content, as research shows that almost 90% of consumers trust online reviews as much as personal recommendations. As well as sharing positive comments on social media by weaving them into original content, they should be featured on the website, and even repurposed as case studies, for wider distribution.
Use FOMO to Boost Impulse Buying
Among the easiest ways of fattening up that year-end bottom line, lightning promos, limited-time offers, combo packs, and pop-up sales all play on the consumer's Fear Of Missing Out – FOMO When backed by smart cross-selling and upselling – preferably underpinned by a low-cost gift with high eye-appeal – shopping carts fill up with gratifying speed.
At a season when so many purchases are intended as gifts,  a surefire way of pumping up sales is to offer easy returns. Just make sure the respective return deadline is clearly featured on every product page, together with any other conditions that apply to specific products.
Other sure-fire incentives include cashback, discounts, and free shipping on purchases over a certain value while referral bonuses offer dual benefits: hot leads and repeat customers.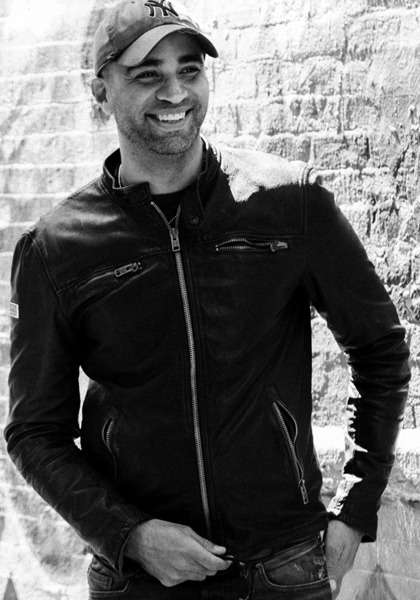 See how Transmyt can drive massive amounts of growth for your business.
SEO – Unlock massive amounts of traffic.

Content Marketing – Our team creates engaging content that will get shared + attract customers.

Paid Media – Effective paid strategies with clear ROI.

Website Development – Cutting-edge technology platforms.
Last-Minute Lifesavers
Well-publicized shipping delays, low inventories (especially bulkier items that are hard to ship by air), and trucker shortages are prompting many consumers to buy earlier than usual. But for less organized shoppers, flexible retailers are extending their e-gift card options to cover a wider range of goods, especially popular items in short supply.
Perfect for last-minute gifts, these e-gift cards may be exchanged as soon as out-of-stock wishlist gifts are back on the shelves. Better still, they draw their recipients to stores and websites, stepping up the chances for add-on sales after the Christmas rush.
Sparkle up Your Website
Just like High Street stores, virtual retailers must show potential buyers that they're all ready for the holiday season. Traditional images and festive fonts subtly suggest sacks bulging with goodies, overflowing with quality goods at affordable prices.
Coupons, discounts, combos, and rewards are all great sales tactics here, used by seven out of ten budget-conscious consumers. It's a smart move to target specific markets for each major marketing occasion: Black Friday, Small Business Saturday, Cyber Monday, Hanukkah, and Kwanzaa each have their own specific market segment, as well as less-defined but still firmly-entrenched traditions like secret Santas and toy drives.
This is where low-tech (and low-cost!) email blasts are still among the best marketing options. Their traffic-building effects are enhanced by mobile-friendly designs, boosting website traffic at minimal cost, particularly when segmented, personalized, and seasonalized.
Go Mobile
Back in 2016, mobile devices already accounted for close to half of total online sales. By year-end 2021, this figure is tipped to reach 73%, leaving a meager quarter of Internet shopping for traditional PCs and laptops.
This means that any retailer planning a successful holiday season must provide potential buyers with the best possible experiences through user-friendly interfaces. This involves making sure that websites are optimized for mobile screens by:
Cutting the clutter and reducing the need to type;

Focusing on fast, intuitive navigation;

Using tap-targets that are finger-friendly;

Providing instant feedback on interactions;

Replacing written content with colorful graphics;

Selecting only fast-loading photos and videos;

Streamlining checkout processes with minimal clicks.
Recovering Abandoned Carts
A problem common to every online business, cart abandonment is caused by a wide variety of reasons. In fact, almost 90% of global shopping expeditions were abandoned worldwide in 2020 – a distressingly high figure for retailers.
Some of the reasons for this are purely customer-dependent and thus not fixable by companies. However, there is plenty of room for fast and easy improvement in these rates, based on surveys of customers' reasons for abandoning their carts: 
No guest checkout option 14%

Too much information required 12%

Checkout too complicated 11%

Website too slow, too muddled 11%

Inadequate payment options 8%

Paying taxes separately 7%

High shipping costs 44%

Shipping costs not clearly specified 22%

Slow shipping 6%

Not ready to buy 41%

Product too expensive 25%

Saved for later thought 24%
An amazing half of these cart-dumping reasons (#1  –   #6) can – and should! – be fixed ASAP by businesses eager to boost their online sales performances. Thanks to fast-developing fintech, there's no reason why any potential buyers should be turned off by misleading prices, clunky purchase systems, and uninviting seal-the-deal pages.
Need for Speed
With three reasons related to shipping (#7  –  #9), it might be worthwhile setting up a meeting between the marketing and dispatch departments, exploring ways of softening these pain points. With self-driving delivery vehicles, smaller local distribution centers, and last-mile robots and drones coming into general use, the entire logistics industry is moving rapidly into an automated (and thus faster) future – and successful retailers are keeping pace with the latest developments.
Customer-centered reasons for abandonment (#10  –   #12) open up great retargeting opportunities for emails, ads, and push notifications. With urgency building towards Christmas, it's a smart marketing move to reach out to hesitant customers earlier rather than later, possibly within hours, rather than days.
Best of Both Worlds
Linking the digital and real worlds, click-and-collect deliveries blend the convenience of online shopping with the speed of bricks-and-mortar buying sprees. This also adds a welcome public health benefit by reducing contact with other people (often unmasked) in crowded stores.
Well aware that the value of goods collected in-store is expected to soar by close to 80% in 2021, many retailers have already set up their own-store click-and-collect systems. Others – particularly Internet-based businesses – are exploring the possibilities of partnering with non-competitors on projects allowing the collection of the other's products in at least some outlets, for a broader geographical reach.
Very Happy Holidays for E-Retailers?
Although less concerned about health hazards this year, many consumers are sticking to pandemic-influenced shopping behaviors,  perhaps because of convenience rather than safety. According to a recent Deloitte report, e-commerce sales could rise up to 15% by the end of the year, compared to the 2020 holiday period.
Smart marketers are gearing up to ride this spending spree all the way to the finishing line.  As the sands of time flip over into 2022,  it seems likely that there'll be happy faces celebrating this festive season on both sides of the cash register.
Want more insights?
Subscribe to our weekly marketing tips and advice, delivered straight to your inbox.
Oops! We could not locate your form.
Want more? Here are some other blog posts you might be interested in.
As we approach the end of 2023, it's an opportune time to reflect on the year's digital marketing trends and speculate ...

In the dynamic realm of marketing, encountering a phase where your strategies cease to yield the desired results is not uncommon. ...

Being a Chief Marketing Officer (CMO) is no easy feat. As the head of a company's marketing department, you are responsible ...
For founders and growing companies
Get all the tips, stories and resources you didn't know you needed – straight to your email!