People in the know have long been aware of the value of LinkedIn as a top marketing tool for generating high-quality leads. This is the perfect place for identifying and reaching out to B2B decision-makers that are seamlessly aligned with ideal customer profiles.
And these profiles are very distinctive, with twice the buying power of average web audiences. In fact, eight out of ten LinkedIn members steer business decisions – which is why it's the Nº 1 platform for B2B lead generation.
Innovative Marketing Tools
Innovative new features added recently to the LinkedIn Marketing Solutions (LMS) suite are designed to drive business through amplifying brand presence. Making it easier to track campaign performance through deeper insights, marketers can now reach out to new professional audiences faster and more accurately with spot-on content that talks directly to its targets.
These additions to the LMS portfolio provide insights that steer marketers towards larger segments of their targeted audiences, with resources underpinning the growth of their brand communities. At the same time, these results can be measured more easily, for faster decisions on when to step up impacts by shifting from organic marketing to paid advertising.
Saving Time, Saving Money
In today's volatile and unpredictable markets, time has become a crucial asset for busy marketers, constantly switching hats and juggling responsibilities. This is where these new LinkedIn tools help marketers expand their brand presence to larger audiences, without straining timeframes and budgets that are already tightly strapped.
Here's another unexpected advantage for campaigns running on tight budgets: the LinkedIn cost per lead is 28% lower than other options like Google AdWords. And with 57 million companies listed at the last count, and over fifteen million jobs offered in more than 200 countries across the world, the world's largest professional network opens up a vast pool of potential leads.
Organic to Paid, Instantly
Boosting organic posts that are performing well can turn them into paid ads on the LinkedIn feed, with just a click and a few payment details. Handled directly from the LinkedIn page, this time-saving feature speeds up performance-based decisions in real-time, instead of second-guessing strategies that require upfront payments;
Event ads showcase special occasions to brand-new audiences by highlighting key facts (particularly dates and times). Appearing directly in LinkedIn feeds, this dynamic feature includes sign-up details and information on whether connected members are interested, thus maximizing attendance and offering priceless insights into budget spending impacts;

Custom streaming keeps pace with a year-over-year upsurge of more than 400% in LinkedIn Live streams, letting marketers broadcast their LinkedIn Live streams more easily through channels such as OBS, WebEx, and Zoom, with a go-live option for Microsoft Teams in the pipeline.
The impacts of these innovative tools can be measured by new Analytics features that provide even deeper insights into audiences:
Mobile Page Analytics lets marketers measure organic and paid brand results through the LinkedIn mobile app, with on-the-go indicators of how well its LinkedIn page is performing;

Event Analytics offers aggregated insights that help event organizers (and their marketers!) measure the reach and engagement of their events, with firmographic metrics that pave the way for even more successful subsequent occasions.
Sharing Builds Traffic
One of the lesser-known strengths of LinkedIn marketing campaigns is its sharing power, particularly for business-related content, which is often shared more frequently through LinkedIn than other social media platforms. It's easy to keep audience awareness high through the status update function on the homepage.
A little-known asset for driving traffic and building links, this feature shares content in status updates as well as LinkedIn Groups  – which is a fail proof way of heightening brand visibility while enhancing reputations.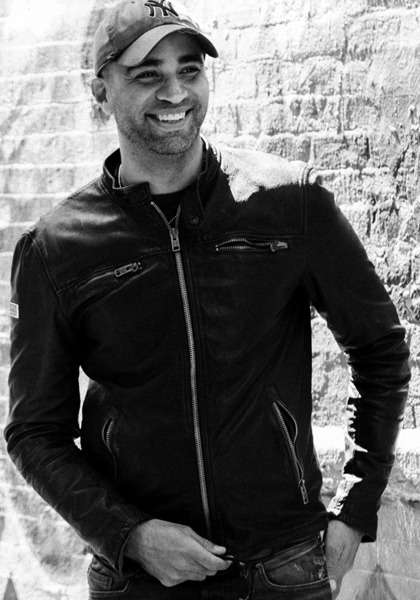 See how Transmyt can drive massive amounts of growth for your business.
SEO – Unlock massive amounts of traffic.

Content Marketing – Our team creates engaging content that will get shared + attract customers.

Paid Media – Effective paid strategies with clear ROI.

Website Development – Cutting edge technology platforms.
Fast Growth with better ROI
LinkedIn is a prospecting goldmine for savvy marketers. Its 756 million members include nearly seventy million decision-makers, around twenty million opinion leaders, and close to a hundred million senior-level influencers. That means the chances of reaching the right person are far higher than on most other social media.
The news gets even better: LinkedIn is growing fast, with its users now accounting for around a third of all social network users in the USA, with stronger and performances and more content engagement. And the odds are even better for sponsored InMail messages, with an open rate averaging out at 52%  – which is more than double the rate for regular email campaigns.
Focus on the Pros
Different by design to other social media, LinkedIn audiences are already in a professional mindset as they log in. That's why the LinkedIn motto for marketers is Do business where business is done – and that means sharing content with high professional value.
By far the best social network for reaching out to professionals in general, and more particularly for connecting with business buyers, LinkedIn is a major platform for generating leads, while establishing thought leadership. It's also a great place for market research, building relationships, and firming up online communities.
Top Tools for B2B Marketing
Here are just a few of the reasons why LinkedIn and its marketing tools are top favorites among B2B marketers.
The ideal platform for building up awareness and establishing a powerful online presence, LinkedIn constantly opens up opportunities to network with high-value contacts, with over 120 members signing up every hour;
The many groups and personal features offered by LinkedIn allow businesses and their representatives to spotlight their profiles and firm up their credibility at both the personal and brand levels;
This network is a great stage for constructing leadership status for practice and thought leaders eager to become trusted advisers with impeccable reputations and widespread influence;
Active participation in LinkedIn communities opens up possibilities through posting top-quality content, as demonstrated know-how is a magnet for potential customers seeking fast and efficacious answers to their problems;
Answering questions, pinpointing gaps, and offering solutions are among the most effective ways that B2B marketers can showcase their expertise;
Listening to what people are saying and keeping a sharp eye on the content they like and share is an infallible technique for gaining insights into what potential customers want, while also identifying and engaging with other influencers;
When it comes to generating top-quality leads, LinkedIn is probably unparalleled. Networking with potential customers involves a well-balanced blend of skills: listening, analyzing, responding, sharing, and advising are subtle paths for converting leads into hot prospects.
What's in the Pipeline?
Looking to the future, LinkedIn is still focused on building out its platform beyond the head-hunter and job-seeker markets, particularly since it was acquired by Microsoft for an eye-watering $ 26.2 billion in 2016. Up 19% year-on-year, its revenues topped $ 8 billion in 2020.
Marketers with a sensitive finger on the digital marketing pulse are keeping a close eye on the latest LinkedIn development: an audio networking feature that competes with Clubhouse and Twitter Spaces. About to move into the beta testing stage, it is slated to follow a similar format, with top-centered speakers interacting with audiences listed further down the screen.
Hot tips from LinkedIn Marketing Labs
All these figures prove that LinkedIn is a great marketing channel. And the really good news is that its new education platform – LinkedIn Marketing Labs – steers marketers smoothly through the many different ways of making the most effective use of LinkedIn ads.
Launched in January 2021, this LML toolkit offers hints on the most effective tactics for generating leads, managing profiles, and presenting top-rated content. Together with its LinkedIn Marketing Solutions, this platform is about to become the latest digital BFF of social media marketing experts.
Want more insights?
Subscribe to our weekly marketing tips and advice, delivered straight to your inbox.
Oops! We could not locate your form.
Want more? Here are some other blog posts you might be interested in.
Launched as an upgrade to Universal Analytics, Google Analytics 4 (GA4) offers a more robust view of user behavior across ...

Every startup aims to hit a home run. In an era dominated by technology, the key to achieving this lies in ...

In business, "strategy" is a term that is thrown around frequently, often without a true understanding of its ...
For founders and growing companies
Get all the tips, stories and resources you didn't know you needed – straight to your email!