It was way back in the early 1980s that Ashoka founder and CEO Bill Drayton defined the concept of social entrepreneurship. Forty years later, this ground-breaking approach is still inspiring dreams and plans for sweeping social changes.
His idea was to move away from the ancient concept of charity: providing short-term help for the poor, the sick, the hungry, and the disadvantaged, without addressing the root causes of these issues. Instead, he envisaged a new approach, often characterized as Doing Well by Doing Good.
Through this innovative model, for-profit businesses thrive by creatively tying profit centers to goods and services that directly benefit communities and citizens right from the get-go. All over the world, countless inspiring examples are improving (and saving) lives.
Bridging the Gap between Dole and Donation
Often focused on problems whose scopes are too narrow for legislation, at scales that are too small to attract private investors, social entrepreneurs identify very specific knots in the fabric of society. They then devise ways of removing these hurdles, while posting profits that ensure the sustainability of these projects.
Blending the hardheaded business mindsets and paternalistic government interventions, these hybrid initiatives must comply with tough financial constraints while pursuing their social goals. Typically, these profits-with-purpose operations are designed to benefit marginalized groups. By rebalancing unfair socio-economic conditions, their lives are transformed forever.
Aims, Not Alms
However, there is a major caveat: these endeavors must be financially sustainable, with the new socioeconomic equilibrium being self-sustaining over the long term. This is because it's almost impossible to ensure long-term flows of subsidies underwritten by taxpayers or funded by philanthropists.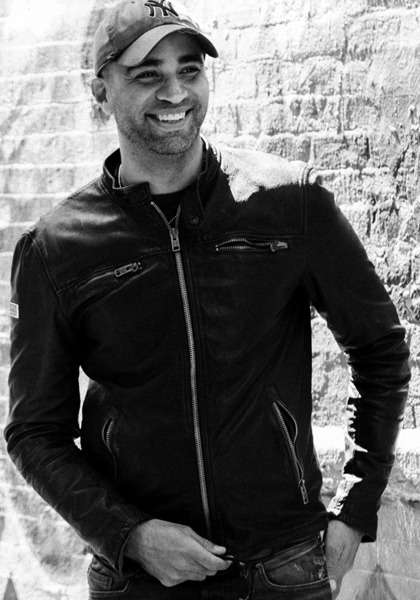 See how Transmyt can drive massive amounts of growth for your business.
SEO – Unlock massive amounts of traffic.

Content Marketing – Our team creates engaging content that will get shared + attract customers.

Paid Media – Effective paid strategies with clear ROI.

Website Development – Cutting-edge technology platforms.
Here are a few inspiring examples of social (aka altruistic) entrepreneurship:
Replace and Repurpose for Sustainable Innovation
Replace:          Although many social initiatives rely on sophisticated equipment and high-speed Internet, others are distinctly low-tech. A good example is clearing landmines. Killing and maiming innocent passers-by in more than sixty countries all over the world, these killer ground-traps also prevent communities from growing crops and seeking water.
Often poverty-stricken, landmine removal requires sophisticated technology and expensive equipment, together with trained sniffer dogs, whose weight could easily trigger lethal explosions. However, Dutch product designer Bart Weetjens found an amazing replacement solution to this problem:  he trains rats to sniff out land mines.
This Buddhist priest founded APOPO – a humanitarian organization in Tanzania that trains African giant pouched rats (aka HeroRATs) to identify TNT in landmines. And that's not all: these HeroRATs can also pick out TB-positive sputum samples, speeding up tuberculosis treatment. Currently, this social initiative is exploring how scent-detecting rats could solve other social challenges, ranging from brain disorders to wildlife trafficking.
Repurpose: Pharmaceutical scientist Victoria Hale set up the Institute for One World Health (iOWH), scouring pharma lab inventories for drugs rated as unsuitable, unusable, and/or unable to generate profits.
She believed that at least some of them could be used to fight endemic diseases (like black fever, a fly-borne disease that kills 30,000 people each year in rural India and East Africa, infecting half a million more. She identified an out-of-production drug called paromomycin and persuaded the Indian government to run clinical trials, after which this life-saving drug was made available to black fever patients.
Takeaway: Whatever your professional expertise, you can make at least one small corner of the world a better place – and still keep your bottom line in the black. That's because doing good is a really great business!
Want more? Here are some other blog posts you might be interested in.
Having 22+ years as a founder, agency head, and CMO, I've learned repeatedly that marketing management must consistently ask and answer ...

In this digital era, we stand at the forefront of a technological revolution, witnessing the incredible potential of artificial intelligence (AI) ...

If you're in the business world, you're probably no stranger to acronyms. But when it comes to MQL and SQL, understanding ...
For founders and growing companies
Get all the tips, stories and resources you didn't know you needed – straight to your email!