Marketers are often told: "You can't measure some things – like branding or PR results – because they're intangible." Unsurprisingly, these naysayers often come from the financial side of the business.
But they couldn't be more out of touch with today's digital world. In fact, everything is measurable in the marketing world, from brand image to reasons for buying and customer satisfaction. What these bean-counters actually mean is: "You could measure everything – but you don't have the time, staff, skills, technology, or budget to do so with any credibility."
What Metrics Are Worth Measuring?
Although no one-size-fits-all answer comes to mind, there's a core cluster of easy-to-calculate metrics that are generally accepted as being necessary for every business:
Leads Generated;
Conversion Rates;
New Customers;
Average Spend x Customer;
Annual Sales;
Gross Revenues;
Net Revenues;
Costs x Acquisitions; and
Profit Margins.
Online x Offline Data Measurement
Much online data is relatively simple to measure and massage, often automatically and almost instantly, using a wide range of apps. But measurement challenges become tougher for more diffuse information tapped elsewhere along the marketing operations funnel.
Channels such as LinkedIn, Facebook, and YouTube can supply robust data on digital traffic, through individual channels and web analytics. However, the costs are still reasonable, particularly because of savings through tighter control over ad spend allocations.
Although It's been well over a century since US department store magnate John Wanamaker (1838-1922) purportedly said, "Half the money I spend on advertising is wasted", nobody has ever been able to define which half is actually useful. But – as many CMOs have learned the hard way – it's hard to locate the results-earning half of a publicity budget without squandering the other half on scattershot approaches.
Real-Life Measurements are Trickier
In contrast to largely automated digital marketing efforts, off-line actions are harder (and thus more expensive) to track. For instance:
counting feet on the ground in stores, malls, and event venues requires investing in hardware like cameras and counters, with ongoing maintenance and replacement costs as well.
measuring direct mail performance needs a custom telephone number and tagged URL that's unique for disambiguation purposes, particularly for promotions and special offers.,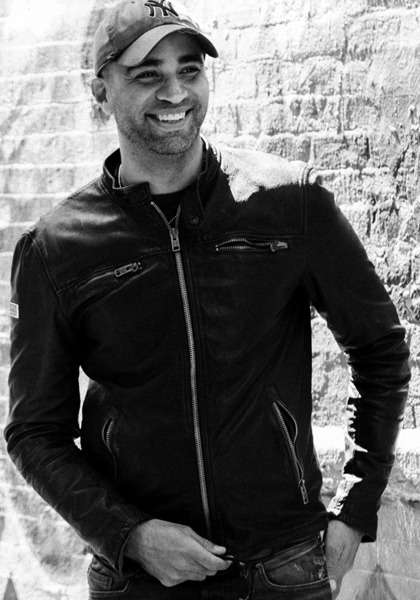 See how Transmyt can drive massive amounts of growth for your business.
SEO – Unlock massive amounts of traffic.

Content Marketing – Our team creates engaging content that will get shared + attract customers.

Paid Media – Effective paid strategies with clear ROI.

Website Development – Cutting-edge technology platforms.
Can Branding be Measured?
Once again, the answer is clear, although often unwelcome: Yes, it can – but usually at significantly higher costs than other metrics. Part of the problem is that Operations and Finance managers are often unsure (or even unaware) of the importance of brand image, brand awareness, and brand strength.
Upside: there's at least one brand-related metric that's affordable: branded organic searches. Using digital tools, it's not hard to track customers searching for products, services, and businesses by name, with many analytics packages including this metric.
Once again, costs soar for measuring the effectiveness of offline branding actions. The answer here lies in classic market research techniques: focus groups, in-depth interviews, phone surveys, expert panels, hands-on trials with feedback, shadowing, shop-alongs, and passer-by questionnaires.
Upside: an unexpected marketing benefit of the global shutdown imposed by the Covid-19 pandemic is that homebound consumers became quite comfortable with online communications. Consequently, many of these market research activities have become far cheaper, faster, and easier to implement through remote communications platforms.
Predictive Analytics and Marketing Attribution
Deploying sophisticated machine learning and statistical modeling techniques, predictive analytics platforms assess the impacts of each marketing touch. In principle, at least seven of these touches must be internalized, for nudging prospective buyers towards responding to your call to action.
These touches often include:
Seeing or hearing an ad in the street, on television or radio, at an event, or on social media;
Seeing a logo, perhaps as a sponsor, or on a brochure, in a favicon, or on a van in the street
Seeing social media posts in news streams, or through links and shares;
Receiving personalized e-newsletters, special offers, seasonal promotions, or other marketing emails;
Accepting phone calls or messages, either responding to queries or following up on earlier contacts;
Networking at in-person or remote events and talking to peers and colleagues;
Accepting word-of-mouth recommendations from friends, relatives, and perceived experts.
Ideally, these touches should be experienced over time, and through different channels. This is where marketing attribution platforms swing into action.
Multi-Channel Data Sources
The input required by marketing attribution software is broad-ranging. It includes consumer data, algorithms, and state-of-the-art machine learning, for predicting future consumer reactions based on scenario building and historical data.
By defining what worked well, where, and when (although not necessarily why), the software helps CMOs allocate their budgets more effectively. In our post-pandemic world, where economic uncertainty is chipping away at marketing budgets in just about every sector of the economy, businesses are willing to invest today in more cost-effective tomorrows.
New Attribution Challenges
While consumers are eagerly exploring new channels in their purchasing journeys, predictive analytics and marketing attribution are scrambling to keep up with their expansion. In parallel, marketers stuck in traditional channels are finding it even harder to reach out to new audiences through innovative approaches.
As societies are throwing off pandemic constraints, three major metric measurement hurdles are looming ever larger:
Digital privacy regulations are making the Internet safer and more secure for browsers of all ages in Europe (GDPR); Brazil (LGPD); South Africa; (POPI); California, Colorado, Utah, and Virginia in the USA, and a reasonable likelihood that other regions and nations will follow suit;
Third-party cookies are being phased out of Chrome browsers, to be replaced by " web products will be powered by privacy-preserving APIs which prevent individual tracking while still delivering results for advertisers and publishers" according to Google;
Metaverse initiatives are blazing fresh trails to buyers' wallets, through approaches appealing to very specific audiences, like the Van's World skateboarder paradise built on Roblox by Van's action sports footwear, apparel, and accessories brand.
Takeaway: Yes, everything really is measurable in marketing, and should be measured. That's why management must be prepared to commit the money, time, and marketing skills needed to track metrics that are often invisible to the C-suite – but are vital to corporate survival!
Want more? Here are some other blog posts you might be interested in.
Having 22+ years as a founder, agency head, and CMO, I've learned repeatedly that marketing management must consistently ask and answer ...

In this digital era, we stand at the forefront of a technological revolution, witnessing the incredible potential of artificial intelligence (AI) ...

If you're in the business world, you're probably no stranger to acronyms. But when it comes to MQL and SQL, understanding ...
For founders and growing companies
Get all the tips, stories and resources you didn't know you needed – straight to your email!