Twinned paths to prosperity, growth and innovation are vital for any business. New technologies and constant shifts in fashion fuel steady streams of new goods and services, forming unexpected – but often profitable – market segments.
Innovation Must Be Company-Wide
By keeping a sensitive finger on the public pulse, far-sighted CMOs can burnish their track-records by providing priceless feedback. This open-bordered awareness means effective marketing managers must be tuned into almost every department:
Image innovation keeps products fresh in the public's mind, highlighting upgrades and alterations that respond more effectively to current concerns in today's society;
Brand innovation offers the added advantage of a halo effect for inter-related products and services, as a strong and positive brand presence exerts an instant pull that's a no-effort first step towards making a sale;
Business model innovation is a powerful strategy that combines several competitive elements into a market advantage that's impossible to imitate, keeping everyone – from staffers to stakeholders – focused on corporate goals;
Collaborative innovation means rethinking traditional business frameworks (usually hierarchies and chains), while exploring other structural possibilities, like spoked hubs and flexible networks with more evenly distributed responsibilities;
Communications innovation is vital, because old-fashioned approaches may indicate equally outdated wares, while also failing to speak to their Internet-savvy audiences;
Price innovation must be value-based across the entire market, spotlighting outstanding values (which may vary from once-off exclusivity to mass-market must-haves), but always priced competitively;
Cost innovation eliminates wastage through lean structures and shared goals that are reinforced consistently along entire supply chains, often international and with complex logistics, but with no drop in quality;
Cultural innovation is an effective way of embedding corporate values throughout the entire hierarchy, while not stifling cross-tier communications or creativity through rigid rules;
Marketing innovation means constantly updating the classic 4Ps: Product, Price, Place and Promotion, responding to market demands for innovative products at affordable prices, delivered at convenient locations, and showcased in attention-grabbing promotions.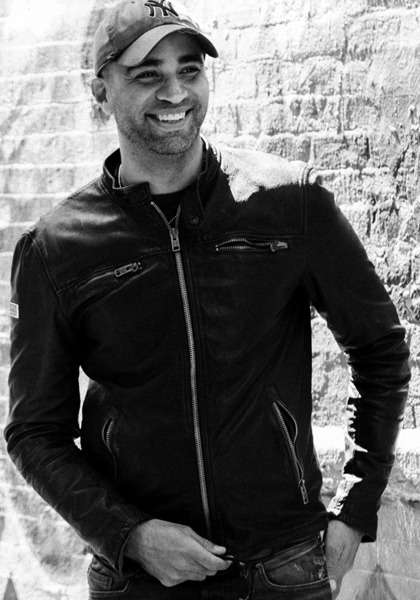 See how Transmyt can drive massive amounts of growth for your business.
SEO – Unlock massive amounts of traffic.

Content Marketing – Our team creates engaging content that will get shared + attract customers.

Paid Media – Effective paid strategies with clear ROI.

Website Development – Cutting-edge technology platforms.
Success Underpinned by Market-Driven Innovation
Consumers are fickle – but well-leveraged marketing provides solid feedback that steers innovation, helping businesses explore unexpected niches. There are many ways of leveraging marketing to drive innovation. Here are a few of them:
Identifying unforeseen customer needs through rapid feedback, and then creating (or adapting) wares that meet these newly-emerging preferences;
discovering unexplored market segments (often through tweaking metrics), crafting campaigns that reach out specifically to prospective but neglected buyers;
establishing a self-correcting corporate culture that is headed by brand evangelists and guided by a clear Mission and Vision, with a flexible decision-making structure that allows freedom within a framework;
exploring uncommon consumer touchpoints through under-used marketing channels, keeping pace with online technology launches;
constructing new customer relationships by personalizing communications, guided by well-maintained databases that are compliant with data security legislation.
Understanding Customers Underpins Innovation
All these data-driven approaches share a common characteristic: in-depth understanding of customer needs and preferences, underpinned by well-designed market research. This is where experienced marketers deploy their skills to drive innovation, rather than simply boosting sales.
Yes, marketing is indeed the art of selling. But even more than closing deals, it's about connecting with consumers, understanding individual wants and wishes, sometimes even better than the customers themselves! And by pinpointing unmet needs, marketers can provide powerful input for innovation.
What Is Innovation so Important?
Innovation is all about improvement with impact. Finding new ways to solve old problems, enhancing people's lives through jaw-dropping goods and services, with lower production costs, and more efficient delivery options – all this requires imagination and inspiration.
However, even the most creative inventions must respond to real-life user needs, in terms of affordability, accessibility, usability, durability, and possibly portability as well. This is why marketing input is vital at every product development stage.
Is Innovation Still Possible?
Sometimes, marketers feel overwhelmed by the sheer magnitude of information flows crisscrossing the Internet. To an increasing extent, Big Data is the driving force behind growth and innovation, with few harbingers of change:
5 quintillion bytes of data are created each day, rising rapidly with the expansion of the Internet of Things (IoT) which already accounts for 15 zettabytes;
5 billion search queries are processed each day by Google, together with over 20 petabytes of data;
79 zettabytes of data were generated worldwide in 2021, forecast to top 75 ZB by 2025;
USD 68.09 billion is the annual revenue forecast for the Big Data Analytics Market in 2025.
 Takeaway: On the upside, only 10% of this data deluge is new information, so there's plenty of room for innovation. And smart marketers know that industry intersections are hotbeds of invention, where imaginative originality triggers desires for wares that customers never dreamed of before.
Want more? Here are some other blog posts you might be interested in.
As we approach the end of 2023, it's an opportune time to reflect on the year's digital marketing trends and speculate ...

In the dynamic realm of marketing, encountering a phase where your strategies cease to yield the desired results is not uncommon. ...

Being a Chief Marketing Officer (CMO) is no easy feat. As the head of a company's marketing department, you are responsible ...
For founders and growing companies
Get all the tips, stories and resources you didn't know you needed – straight to your email!