Better educated and more tech-savvy than any preceding generation, millennials grew up on social media. Unsurprisingly, these virtual networks now have significant influence on the purchases of these wage-earning adults. For these digital natives, buying decisions are swayed by three core aspects:
Quality: 22% of millennials are quality-steered buyers;

Image: 33% of millennials are image-steered buyers;

Value: 40% of millennials are value-steered buyers.
Who Are the Millennials?
Born between 1981 and 1995 and once known as Generation Y, millennials are a heterogeneous group. Topping 72 million in the USA, they range from young(ish) adults on the early rungs of their careers (often with carefree lifestyles and more time and money) to established professionals moving into their 40s, with heavier responsibilities and less discretionary income.
The good news is that 72% of millennials confirmed that their buying choices are impacted by social media, making this the age group whose spending is most likely to be influenced by posts, ads, and reviews on their favorite platforms. Next comes Generation Z at 66% (almost 68 million of them in the USA, between six and 24 years old), followed by Generation X at 49% (41 – 56 years old), with Baby Boomers tailing at 45%.
Who Do Millennials Trust?
For millennials, friends and family are the most trusted sources of recommendations, influencing 38% of them when it's time to buy. In contrast, only 20% mention purchases steered by influencers or celebrities. Close behind social media posts, paid ads rank second for influencing buying decisions among millennials, at a healthy 31%.
However, social media isn't just a tempting money pit. A strong upside is that posts, ads, and reviews showcase new products and services to potential customers, who can quickly check out the experiences of other consumers (particularly people they trust).
What Makes Millennials Buy?
As they mature, even impulsive millennials are learning how to rein in their pursuit of instant satisfaction, especially on social media. Perhaps through trial and error, they've learned that it never hurts to pause, think carefully, and then decide on whether or not to grab that tempting offer – even if it would burnish their image among their peers.
This is why far-sighted digital marketers think ahead, exploring the motivations and mindsets of their target markets. Once aware of uncertainties that might hamper purchases, it's a short step to design digital campaigns that provide unspoken reassurance well before any doubts arise.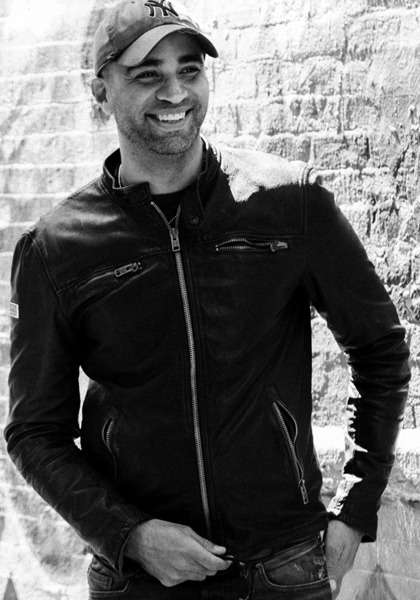 See how Transmyt can drive massive amounts of growth for your business.
SEO – Unlock massive amounts of traffic.

Content Marketing – Our team creates engaging content that will get shared + attract customers.

Paid Media – Effective paid strategies with clear ROI.

Website Development – Cutting edge technology platforms.
So here are some of the questions that image-conscious millennials are asking themselves constantly, as they browse through their social media networks:
Will I Actually Use This Product Or Service ?


The easiest way of selling a product or service is to fill an unperceived need in people's lives  (sticky notes and smartphones spring to mind). Campaigns highlighting solutions to a wide variety of these unperceived needs help reassure hesitant buyers that they are making the right decision, spending their hard-earned money prudently on a product or service that they will really use. This is why posts and ads should portray a wide variety of people in many different situations, reflecting the diversity of social media and its markets.
Do I Already Have Something Similar?


Creatures of habit, people know what they like, and often have several almost identical versions of the same product (coffee mugs, blue shirts, and vegetable peelers spring to mind). This is where the comparative advantages of a new product come into play, through posts and ads highlighting its advantages (cuter, faster,  longer-lasting, more cost-efficient etc.). Smart marketers know that buyers secretly want to spend – they just need good reasons to justify their decisions!
Which One Is Better Value?


Everyone loves getting a good deal – and then telling their friends about it! That's a peer-influencing move that's all part of the image-building process.   So when it comes to the crunch, deciding among all the possible purchases in a shopping cart, good value will often outweigh lower prices. That's why savvy marketers underscore quality (even subliminally) in their social media messages, so buyers feel they are getting their money's worth.
Is This Vendor Trustworthy?


Social media is where people come to relax – which means it's a paradise for scammers and hucksters. Although platforms do their best to weed out the bad guys, consumers must always do their own research before hitting that BUY NOW! button. This is why smart marketers showcase positive reviews and comments, while also subtly highlighting aspects that indicate a vendor is trustworthy: brick-and-mortar premises, years in business, owner profiles, etc.
Can My Budget Cope With This?


Unlike earlier generations, where purchasing automatically meant permanent ownership, millennials want flexibility. Preferring to pay just for specific amounts of experience, they want to switch goods and services easily, as their needs and predilections alter. Keeping pace with the spending habits of today's sharing economy, marketers know they can cast a wider net through persuading their clients to offer subscription-based models, as well as traditional purchases.

Hot tip: Free shipping is a massive attraction when selling to financially literate millennials, with clear information on processing times and delivery schedules on each product page.
Does This Brand Align With My Beliefs And Values?


Among millennials, a whopping 83% expect the products, services, and brands that they buy to be aligned with their personal values and beliefs. This aware attitude may be prompted (at least to some extent) by the fact that millennial households are the most ethnically diverse in the USA. They also have more college degrees than any earlier generation.
So it's not surprising that nearly half (47%) of this group seek out information on the environmental repercussions of their consumption choices and the brands they buy. Although not doubting their sincerity, this also plays a part in building up their personal images as responsible citizens.
Experienced marketers can thus build up brownie points for their corporate clients by running institutional campaigns responding to the societal concerns of this target group. There's an added advantage for the low-cost social media posts: topics such as ethical sourcing, eco-friendly production, and fair wages often have strikingly attractive visuals with high sharing potential.
Millennial Marketing Takeaways
So what's the bottom line? For many consumers, old-fashioned transactional content is fading into the background.  Still necessary but less appealing,  it's no longer vital for conversions.
Instead, up-trending digital marketers are creating novel formats with exciting approaches through videos, blogs and even completely new channels (like Clubhouse and Instagram Reels).  Reaching out to tech-comfy millennials in their natural (digital) habitats, this top- and middle-funnel approach is tailored to match their eco-aware and price-conscious lifestyles.
And that's a win-win-win situation: for consumers, for companies, and for the planet!
Want more insights?
Subscribe to our weekly marketing tips and advice, delivered straight to your inbox.
Oops! We could not locate your form.
Want more? Here are some other blog posts you might be interested in.
As we approach the end of 2023, it's an opportune time to reflect on the year's digital marketing trends and speculate ...

In the dynamic realm of marketing, encountering a phase where your strategies cease to yield the desired results is not uncommon. ...

Being a Chief Marketing Officer (CMO) is no easy feat. As the head of a company's marketing department, you are responsible ...
For founders and growing companies
Get all the tips, stories and resources you didn't know you needed – straight to your email!