It's a digital dinosaur in today's rapidly metaversing 5G world. Nevertheless, email is still the most effective B2B marketing channel, followed closely by content marketing and social media. But the competition for attention is fierce, so effective B2B email marketing campaigns need top-quality content, presented in memorable ways.
The problem is that the perceived value of this content varies from buyer to buyer, with prospects on even the most tightly targeted email list scattered along every stage in the sales cycle. This is why B2B email messages must be skillfully optimized, maximizing their deliverability.
Best Practices for Business Emails
For B2B emails, you can be certain that the inboxes of their addressees are always packed with promotions, proposals, and prospectuses. That means it's a major challenge to make sure that your message catches the eye of busy executives.
Effective B2B email marketing campaigns should not always be product-focused. Instead, carefully curated drip campaigns channel steady streams of high-value information of interest to B2B decision-makers, keeping them informed, interested, and engaged. Great ways of keeping your brand top of mind while building authority, messages can spotlight global events, changes in relevant legislation, consumer trends, climate-related aspects, and in-company news.
Here are some expert tips on how to run B2B email marketing campaigns that will usher leads gently but firmly through sales funnels:
Personalize your message so it stands out in crowded inboxes, hitting the right note through careful attention to reader age and gender;
Use the recipient's name in the subject line for more opens, making it clear you're talking directly to them;
Spotlight the key aspect of your message in the subject line, using relevance to leverage attention;
Highlight a common problem in the recipient's industry in the first paragraph of the body copy;
Ask relevant questions, matching the recipient's progress along your sales funnel;
Mention the recipient's company, to show you've done your research;
Outline possible solution(s) you could offer, tailored to the recipient's specific needs;
Share details of potential benefits (higher sales, better customer retention, etc.) drawn from case studies, possibly with one or more links to your website;
Adapt images and graphics to each recipient's business needs and/or customer demographics;
Individualize calls to action with persuasive offers that touch on recipient pain points;
Use the buyer's journey to spotlight the value of spending time on your message;
Interactive Elements Boost Engagement
Adding an interactive element to an email may boost your click-to-open rate by up to 73%,  and could hoist click rates by an amazing 300%. Smart B2B marketers know that interactivity drives increased engagement, with recipients more likely to respond to emails.
Other useful interactive elements that attract consumers are surveys and polls, which offer the added benefit of garnering information fed into customer relations databases. Dynamic content that's less serious – like animations and gamification – adds light-hearted touches that subconsciously link your brand to pleasure and enjoyment.
Optimizing for Mobile
With no way of predicting where or when emails are opened, experienced marketers know it's important to ensure equally interesting user experiences on intranet desktops, home office laptops, and on-the-go smartphones.
This is why it's important to test email blasts across a range of devices, making sure each message is optimized. For readers, messages must scroll smoothly, with text that's easy to read and images fitting neatly onto any size screen.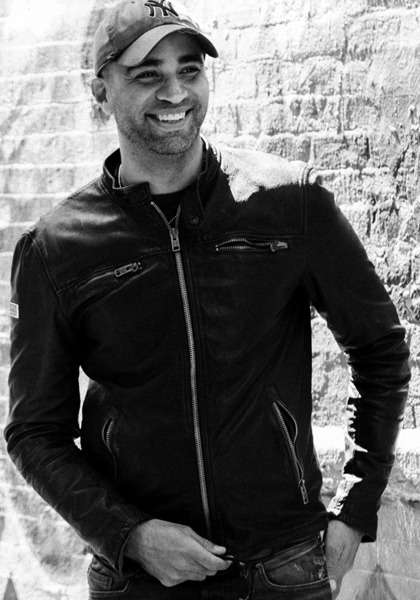 See how Transmyt can drive massive amounts of growth for your business.
SEO – Unlock massive amounts of traffic.

Content Marketing – Our team creates engaging content that will get shared + attract customers.

Paid Media – Effective paid strategies with clear ROI.

Website Development – Cutting-edge technology platforms.
Benefit from User-Generated Content
Embedding user reviews into emails is one of the fastest ways to build customer confidence. Surveys show that online testimonials underpin trust in a brand for 72% of clients.
The possibilities of these digital world-of-mouth recommendations extend well beyond a quote framed in a text box. Screen grabs of social media posts, review site pages and comments all enhance credibility, while links to videos can almost double up as tutorials.
Add Value by Telling Your Story
Rather than adding to the 'buy my stuff ' chorus deafening B2B procurement managers, try focusing on the person behind the title. And one of the key factors in dealing with human beings is empathy.
Sharing your story – a founder's dream, a family's struggle, a researcher's inspiration – is a great way of humanizing your brand. More relatable, it stands out from the faceless competition. Carefully tailoring these stories to the backgrounds and interests of their recipients confirms that you understand their difficulties, and can offer well-qualified solutions.
Takeaway: In B2B marketing, generating leads is not an exact science. Industries vary, no two companies are the same, and their executives are even less predictable. The answer? Keep on mining, updating, and upgrading data, as email marketing campaigns are only as effective as the information on which they're based.
Want more? Here are some other blog posts you might be interested in.
Having 22+ years as a founder, agency head, and CMO, I've learned repeatedly that marketing management must consistently ask and answer ...

In this digital era, we stand at the forefront of a technological revolution, witnessing the incredible potential of artificial intelligence (AI) ...

If you're in the business world, you're probably no stranger to acronyms. But when it comes to MQL and SQL, understanding ...
For founders and growing companies
Get all the tips, stories and resources you didn't know you needed – straight to your email!