Conversations, Convenience, Customization, and Creativity. These four words define the paths followed by the digital marketing universe in 2022.Despite economic headwinds, marketers responded enthusiastically to the task of clearing inventories, after years of lagging supply chains. With inflation gnawing steadily away at family budgets, far-sighted brands kept pace with the shifting needs of their consumers by educating them about their products and their benefits.
Conversations Boost Confidence
With third-party cookies already phased out for iPhone users and under the axe for millions of other Internet users through Google's imminent ban (currently planned for late 2023), far-sighted marketers began to shift their attention and budgets towards two-way conversations, responding to customer needs while building up brand loyalty.
An innovative approach to future-proofing their businesses, this conversational approach helped convince belt-tightening shoppers that they were getting the most bang for their steadily shrinking bucks.
Convenience Still Ranks High
Used to the 24/7 showcases offered by online shopping, it's no surprise that many consumer purchase decisions were driven by convenience in 2022. With price comparisons underpinned by streamlined deliveries, digital channels continued to thrive, as buyers opted for ease and relevance.
After almost three years of a pandemic-fueled e-commerce boom, marketers are now exploring ways of streamlining purchases even more. An easy step in this direction is to integrate SMS marketing and loyalty programs, nurturing customers across multiple channels.
Customization Retains Consumers
Assigning top priority to customer retention, customization became even more important. Channels offering individualized experiences more to the fore, often steered by dynamic hybrid strategies using innovative media and cutting-edge technologies.
Because it's still so much cheaper to keep a customer than acquire a new one, many brands continue to focus heavily on retention, especially as third-party cookies are being swept out of the digital universe. By encouraging prospects and customers to sign up for their rewards programs, companies fed their databases with as much information as they could garner, allowing them to send out personalized emails and messages over the coming years, with friendly reminders to claim these benefits.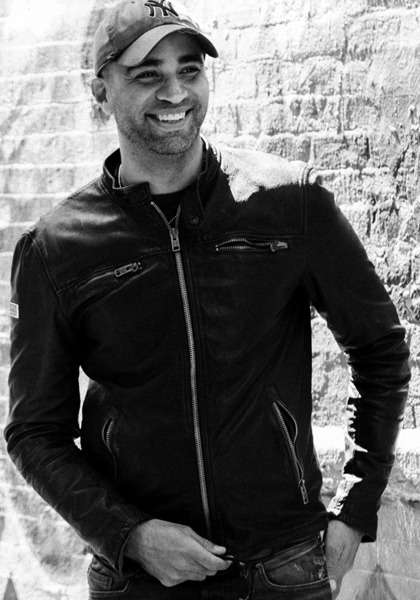 See how Transmyt can drive massive amounts of growth for your business.
SEO – Unlock massive amounts of traffic.

Content Marketing – Our team creates engaging content that will get shared + attract customers.

Paid Media – Effective paid strategies with clear ROI.

Website Development – Cutting-edge technology platforms.
Creativity Keeps Pace with Technology
This groundshift in priorities spurred an outburst of creativity among marketing agencies. Blurring the boundaries between the real and digital worlds, augmented and virtual reality are opening up almost unlimited presentation possibilities for many brands. At the same time, livestream shopping is reaching out to new market segments on their home turf.
Companies in many sectors – from food to fashion to pharmaceuticals – are already moving confidently onto metaverse platforms that are opening up new revenue streams. These actions include interactive websites and cloud technologies, as well as nonfungible tokens (NFTs), the Internet of Things (IoT), and blockchain assets.
As these developing technologies mature and interconnect, on-the-ball marketers are exploring creative ways in which digital and hybrid worlds can interact with the real-life economy. According to a December 2021 Bloomberg report, metaverse technology platforms are tipped to reach $800 billion by 2024.
Oldies But (Still) Goldies
Despite all this hype headlining new technologies, two digital dinosaurs are still virtual marketing stars:
Email: Invented back in the 1970s, email came into common use by the mid-1990s. Today, with over 4.6 billion email accounts opened and 2.6 billion active users, this is still the most widely used digital communications channel;
SMS: Invented in 1984 and launched commercially in 1995, texting was ubiquitous by the end of the century. By 2009, MSN messenger had over 330 million monthly active users. Today, WhatsApp has over two billion MOU.
Both these ultra-personal channels have remained top favorites among consumers, helping them engage with brands throughout their buying journeys, and keeping them connected as they ponder subsequent purchases.
One of the most profitable marketing channels, email offers an amazing ROI of $36 – $44 for each $1 spent. In terms of driving revenue, this channel is unmatched for financial results, in contrast to glossier (but more ephemeral) social media, which enhances engagement and awareness.
A 2022 survey showed that over 80% of consumers signed up for at least one brand's message marketing program. During Cyber Week – always a good market thermometer – close to thirteen million new consumers opted into SMS channels.
This boom proves that buyers believe they are getting good value through this channel, eager to hear about special offers and new products, with personalized recommendations.
Looking Ahead to 2023
As marketing budget allocations shrink, it's time to do more with less. The most efficient way to handle this is through automation, ensuring regular personalized reach-outs to leads, prospects, and customers. Points for attention include welcomes, cart reminders, and particularly post-purchase flows. This is where low-cost steps can nurture brand loyalty through upgrading channel value.
Want more? Here are some other blog posts you might be interested in.
As we approach the end of 2023, it's an opportune time to reflect on the year's digital marketing trends and speculate ...

In the dynamic realm of marketing, encountering a phase where your strategies cease to yield the desired results is not uncommon. ...

Being a Chief Marketing Officer (CMO) is no easy feat. As the head of a company's marketing department, you are responsible ...
For founders and growing companies
Get all the tips, stories and resources you didn't know you needed – straight to your email!