One of the more discreet aspects of the digital revolution has been reshaping computer use over the past few decades. Now, there's little doubt that software as a service (SaaS) is here to stay. Replacing scratch-prone CDs (remember them?) once used to upload software into desktops, today's sleek, secure and flexible SaaS download solutions have grown into an appealing (and profitable) option for businesses all over the world.
Innovative Marketing for Subscriber Software
These rapidly developing pay-as-you-go applications need marketing strategies that keep pace with their progress. So here's a glimpse into some of the top SaaS marketing strategies in 2022.
Establishing user-centric communities: unwilling to spend time interacting with customer support centers, many SaaS subscribers prefer to learn from YouTube tutorials, how-to FAQs, or simply seek community-sourced solutions;
Gamification keeps subscribers entertained and educated, often using traditional videogame techniques like leaderboards and rewards to ensure effective training and qualification, underpinned by enthusiastic word-of-mouth publicity;
Using knowledge bases for SEO taps into the thirst for expertise demonstrated by many SaaS users, particularly in the SME segment where subscribers eager to hone their software skills sign up with corporate universities;
Moving towards product-led growth gives users keys to the product as a primary growth engine, prioritizing seamless alignment among product, marketing, and sales teams, rather than siloing them into leakproof compartments;
Publishing a changelog attracts visitors to websites when promoting new features through email blasts, organic social media, and paid ad campaigns, especially when backed by links to demos, seminars, and white papers;
Marketing Mix Diversification
With major players (like Apple and Google) phasing out third-party cookies, reaching users through alternative channels is a no-brainer. This is even more effective for SaaS businesses measuring customer engagement through closed-loop reporting and monitoring value metrics long after initial conversions.
With consumer privacy rapidly outweighing business preferences, data gaps are becoming harder to bridge. Ad channels whose reach extends beyond the usual social networks include:
TikTok is starting to rival YouTube as a great place to find insider tricks and tips while also raising brand awareness among over a billion MAU;
Bing is an often-neglected option that's still a popular search engine for business and academic users, making it a good choice to showcase specialized SaaS products designed for heavily regulated sectors like healthcare, accounting, and law;
Podcast ads are a great way of packing the tops of sales funnels, with 32% of Americans listening to at least one podcast a month and many spending well over six hours a week tuned in to podcasts, particularly during commutes with few other distractions.
Go for Growth Loops
An effective way of lowering customer acquisition costs, growth loops leverage existing customers to expand SaaS brand user bases. In simple terms:
a potential buyer decides to try the product, then
clicks on a TRY NOW free trial CTA, then
is rewarded when re-engaging with the product, then
is offered future rewards for taking specific actions that
are visible outside the current user ecosystem, thus
attracting other potential buyers who
may, in turn, decide to try the product ….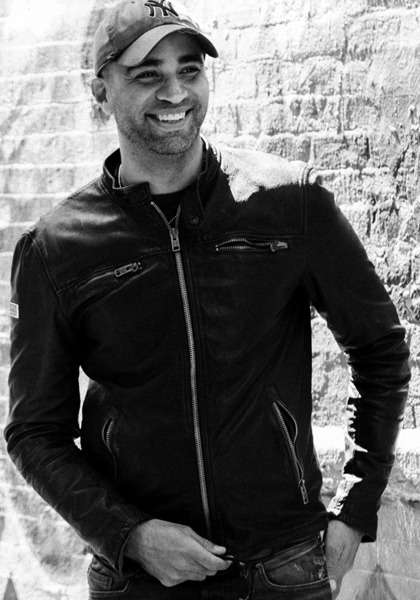 See how Transmyt can drive massive amounts of growth for your business.
SEO – Unlock massive amounts of traffic.

Content Marketing – Our team creates engaging content that will get shared + attract customers.

Paid Media – Effective paid strategies with clear ROI.

Website Development – Cutting-edge technology platforms.
This exponential expansion technique leans heavily on:
referrals and word-of-mouth recommendations, particularly as 92% of consumers say they trust earned media, according to a recent Nielsen survey;
user-generated content, especially Stories and Reels showcasing wares with more subtlety than paid influencers; and
incentives, which must be tailored to user needs and preferences while still reflecting brand values and voices.
Unique Challenges for SaaS Marketing
With SaaS still a relatively new phenomenon (compared to traditional buy-to-own wares), marketers must face challenges unknown in other segments. Putting together a SaaS marketing strategy requires ample experience in working with ultra-niche audiences that can be hard to reach, each with its own specific needs, preferences, and even jargon.
Another obvious difficulty is that SaaS products are constantly changing, often with glitchy upgrades and integration whoopsies. This can leave users confused and unhappy, as familiar interfaces vanish and comfortable routines no longer work.
Meanwhile, marketers must sell products that are innovative (and thus unknown) but intangible (often requiring hands-on experience to close a deal), while keeping consumer data secure for past, present, and even possible future users. At the same time, all software is vulnerable to piracy, with additional precautions required for new (and often expensive) apps.
SaaS Revenues in 2023
There's no doubt that this innovative rent-an-app market will continue to thrive. Spanning both the B2B and B2C sectors, SaaS software revenues are forecast to top US$ 750 billion in 2023 – and savvy SaaS marketers are already exploring innovative ways of reaching out to all these new users.
Want more? Here are some other blog posts you might be interested in.
Having 22+ years as a founder, agency head, and CMO, I've learned repeatedly that marketing management must consistently ask and answer ...

In this digital era, we stand at the forefront of a technological revolution, witnessing the incredible potential of artificial intelligence (AI) ...

If you're in the business world, you're probably no stranger to acronyms. But when it comes to MQL and SQL, understanding ...
For founders and growing companies
Get all the tips, stories and resources you didn't know you needed – straight to your email!