Drawing up a dynamic marketing strategy for what promises to be an exciting year is the best way of staying on track during 2022. If annual goals and objectives are to be met over the next twelve months, flexible roadmaps guiding business decisions must keep pace with rapid changes in consumer needs and preferences.
As the world gazes hopefully towards the coming year, it seems as though many of these once-temporary behavioral shifts are here to stay. On the flip side, unexpected opportunities are opening up through new channels, often reaching out to untapped market segments in creative ways.
Looking Back to Plan Ahead
Before sketching out a 2022 digital marketing playbook, smart marketers look back over the previous twelve months, seeing what worked well – and why! Equally important, evaluating unsuccessful approaches can steer campaigns away from media pitfalls and potholes during the year ahead.
This means now is the perfect time to check whether mainstream markets are still as eager for the equally traditional products and services encompassed by earlier digital marketing plans. The upside of these consumption shifts is that once-remote segments may have evolved into promising targets, as consumers adjust their personal and professional priorities.
The best way to find out is to ask them directly, through quick individual surveys or in-depth focus groups. Even dinosaur-tech – like automated emails confirming sales and delivery details – can still supply valuable feedback. Even a couple of simple questions with single-click responses on a Likert scale can offer unique insights into new-buyer pain points.
Technology Gets Personal
At the same time, technology is progressing at a rapid clip, with a steady stream of new tools, new channels, and new platforms. This is where low-cost tweets can explore consumer opinions; Instagram and Facebook polls pinpoint exactly who can be contacted effectively, when and where; and comment and review sections are great ways to converse with current and potential customers.
Responding to individual preferences through personalization will become even more important. Other uptrends that should also be encompassed by well-designed digital marketing plans for 2022 are:
Conversational marketing that reaches out to increasingly impatient consumers anywhere and anytime, through chatbots and virtual assistants that can offer accurate information, book appointments, provide links, and convert leads to sales instantly in almost any channel;

Hybrid events, bridging that frustrating gap between enjoyable-but-risky live conviviality and safer-but-sadder remote gatherings. Offering the best of both worlds, hybrid events are a marketer's dream, attracting two different markets. From podcasts to pop concerts, in-person get-togethers will attract eager crowds (although perhaps not of pre-pandemic size) with live (and even interactive) coverage for stay-at-home participants, while generating massive quantities of top-quality content that will feed social media for weeks, pre-and post-event;

Creator collaboration will underpin more mutually beneficial partnerships with innovative influencers, particularly those who are extending their social media range, exploring new channels, and attracting consumers whose focus is shifting towards online media, instead of traditional entertainment options, like television;

Interactive content, linking consumers and brands through exciting new experiences that move beyond eye-catching visuals, snappy catchwords, quizzes, and questionnaires. With twice the engagement of static content, interactive marketing materials are pushing the boundaries of augmented and virtual reality, underpinned by 3-D images and 360° videos;
Security and privacy are more important than ever for keeping bounce rates low, as visitors will leave an apparently unsafe site within seconds, if a trusted security seal is not clearly displayed, highlighted by clean design and fast page loads.
Fast and Flexible
The key factors for any effective marketing plan in 2022 – a year that is just as uncertain as to its two predecessors – will be flexibility and speed. With foreshocks already setting digital markets aquiver, two massive ground shifts are about to shake up the digital world:
Google's elimination of third-party cookies; and

Facebook's Metaverse coming into operation.
Although Google has been dragging its heels on its long-promised third-party cookie ban, far-sighted marketers are already gearing up for the switch to first-party cookies, preferably through a full-transparency approach. Website visitors, leads, prospects, and customers are already being gently invited to opt-in to data collection efforts while allowing them to control and modify the way their personal information is used.
Metaverse Marketing
However, with Facebook's newly-launched Metaverse still terra incognita, all bets are currently off for where these two big-data heavyweights are heading over the next few years. Despite impending constraints, the field is still wide open for creative marketing minds to align metaverse marketing with real-life sales activities.
One of the first out of the starting gate is the Stella Artois promotion run on the Zed Run platform for the 2021 Kentucky Derby. This trail-blazing promo featured eye-candy avatars – NFT 'horses' – that could be bred, traded, and raced, mirroring this beer brand's racetrack sponsorships.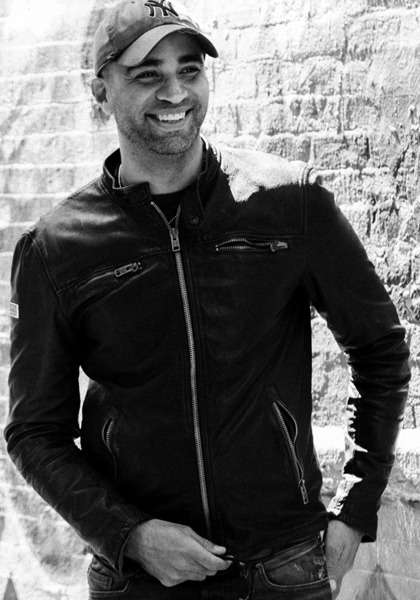 See how Transmyt can drive massive amounts of growth for your business.
SEO – Unlock massive amounts of traffic.

Content Marketing – Our team creates engaging content that will get shared + attract customers.

Paid Media – Effective paid strategies with clear ROI.

Website Development – Cutting-edge technology platforms.
Why Market Through a Metaverse?
Unlike real-life events – whose tight schedules (generally only a few hours or perhaps days) impose natural constraints on the ROI of their marketing budget allocations – metaverses function indefinitely with open-ended timeframes. Active users from all over the globe can be acknowledged and rewarded 24/7 for their input and labor because metaverses are.
Endlessly active, with steady inflows and outflows of users around the clock, which is a real-time marketing goldmine;

Synchronized with the real world, continuing to function in parallel to (and even interacting with) actual events;

Fully functional worlds whose users can create, present and sell their wares (content), as well as blockchain investing and owning virtual assets like non-fungible tokens (NTFs);

Players with individual agency, engaging in many different activities at the same time, both actively and passively;

Platform mixes, working together with seamless inter-channel portability that allows users to morph smoothly among them.
RIDE for Success 
More socially aware than ever before, today's consumers are demanding RIDE: Representation, Inclusion, Diversity, and the Environment. In a recent Adobe survey, more than 61% of consumers felt that diversity in advertising is important – and with almost half the coveted millennial market self-identifying as some kind of minority, marketing gurus are today hyper-aware of non-mainstream value systems and pain points.
Carefully selected phrasing, visuals, and even symbols will step up inclusion and diversity, appealing to the 120 million consumers who said they rarely or never see people like themselves in advertisements. Many of them are among the 75% of millennials who would pay more for sustainable products.
This means that environmentally responsible marketing (spotlighting support for green initiatives) is a great way to establish a comparative advantage over the competition that will extend long beyond the year ahead. Even when Green America or Green Seal certification is not a possibility, environmentally-friendly business practices and ideas can be woven smoothly into any digital marketing plan and reflected in social media streams, with ripple effects that are favorable, although hard to quantify.
Planning For Innovation in 2022
When planning their 2022 digital marketing strategies, savvy marketers are reaching out to Sales and HR Departments for in-depth input on changing markets. Exchanging ideas with the people on the sharp edge of customer relations can reveal unexpected opportunities for pumping new income flows while constructing stronger corporate cultures.
The need to absorb customer feedback and pivot operations almost overnight has been particularly clear in the small business sector. Shuttered fine dining areas have been repurposed into packaging lines for family meals sold through local supermarkets; bookshops have teamed up with breweries to offer book-and-beer specials to quarantined consumers who are all netflixed out. Fueled by staffing shortages and customer caution, this thinking-outside-the-box approach will certainly continue during the coming year.
In times of crisis, digital marketing activities become even more important, forming a two-way street for data flows. By providing valuable feedback on customer needs and preferences to production and service areas, a well-designed marketing strategy may well be the driving force behind the survival of many businesses during the challenging – but exciting – times that lie ahead.
Want more insights?
Subscribe to our weekly marketing tips and advice, delivered straight to your inbox.
Oops! We could not locate your form.
Want more? Here are some other blog posts you might be interested in.
As we approach the end of 2023, it's an opportune time to reflect on the year's digital marketing trends and speculate ...

In the dynamic realm of marketing, encountering a phase where your strategies cease to yield the desired results is not uncommon. ...

Being a Chief Marketing Officer (CMO) is no easy feat. As the head of a company's marketing department, you are responsible ...
For founders and growing companies
Get all the tips, stories and resources you didn't know you needed – straight to your email!